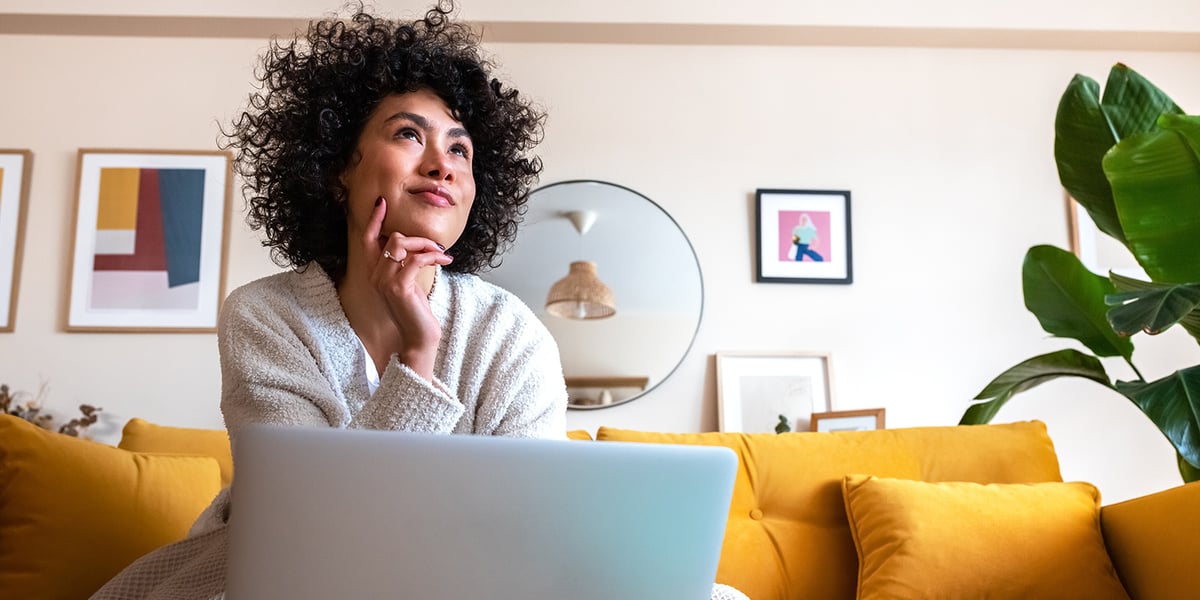 Tips & Tricks
Decoding internet lingo: Ting survey reveals surprising gaps
Explore Ting's latest survey on internet terminology and learn how to make informed choices when choosing the right internet provider for you and your family.
---
The internet is everywhere. It's not just about browsing websites or online shopping anymore; it's a fundamental part of our lives. Whether it's controlling smart-home devices or working remotely, a smooth internet connection is crucial for our daily routines. And, as a result, we come across internet-related terminology much more frequently than ever before.
But here's the thing—do we really understand all the tech lingo? At Ting, we decided to find out. We conducted a survey involving more than 1,500 Americans, and the results uncovered a notable gap in people's knowledge about the internet and the terminology that comes with it.
If you're eager to explore internet terminology in more detail, we've got a guide for you at the end of this blog. For now, let's dive straight into the survey findings.
The gigabit conundrum
One surprising result was that individuals, including those who considered themselves tech-savvy, believed they understood internet terms despite missing the mark.
61% of respondents thought they knew the correct meaning of "gigabit", but 64% provided an incorrect answer. Also, younger adults were more likely to get this one wrong, indicating that age may be a factor in this knowledge gap.

A guessing game with G
When it came to the term "G" (e.g., 5G, the fifth generation of mobile networks—the fixed wireless network), 64% of people claimed they knew what it meant, yet 65% of them selected the incorrect answer.
Mbps and Gig looking bright
In contrast to "G" and "gigabit," the term "gig" showed higher levels of familiarity and understanding. 60% of the participants nailed the correct definition of "gig," showing that most people understand this term accurately.

The term "Mbps" also garnered high levels of familiarity and accuracy. 58% percent of respondents said they were familiar with the term, and 61% of them got the definition right. "Mbps" stands out as one of the survey's easiest-to-understand terms.
Symmetrical speeds: a tech mystery
"Symmetrical speeds" refers to an internet connection where upload speeds are identical to download speeds. Understanding this term turned out to be quite a puzzle for participants.
45% of them had never heard of the term, and a whopping 66% either guessed it wrong or confessed they didn't know what it meant. Surprisingly, even folks who thought they were tech-savvy found it challenging to grasp this concept.

Choosing the fastest internet plan
The survey also tested how well people could put their internet knowledge to practical use. Participants were asked to choose the fastest internet plan available. Surprisingly, 44% made the wrong choice by picking the 5G home internet plan as the fastest option.
Here's the twist: The 5G plan doesn't even come close to the speed of the 1-gigabit fiber plan. Fiber internet is significantly faster and offers more consistent speeds compared to 5G.
Only about 27% made the right choice by selecting the 1-gigabit fiber plan as the fastest. This highlights the importance of understanding internet speed terminology so everyone can confidently make informed decisions when choosing their internet provider.

For a deeper understanding of these terms, check out our ultimate guide. It's got everything you need to connect with confidence.
Connect seamlessly with Ting
At Ting Internet, we believe in keeping things simple and transparent. We're here to offer you a seamless internet connection without all the technical jargon and complex fine print. What you see is what you get—no hidden fees or charges, no price hikes, and we'll never lock you into a contract.
Choose Ting for the faster, simpler and more reliable internet service you deserve. See if Ting is available in your neighborhood and experience the difference today.