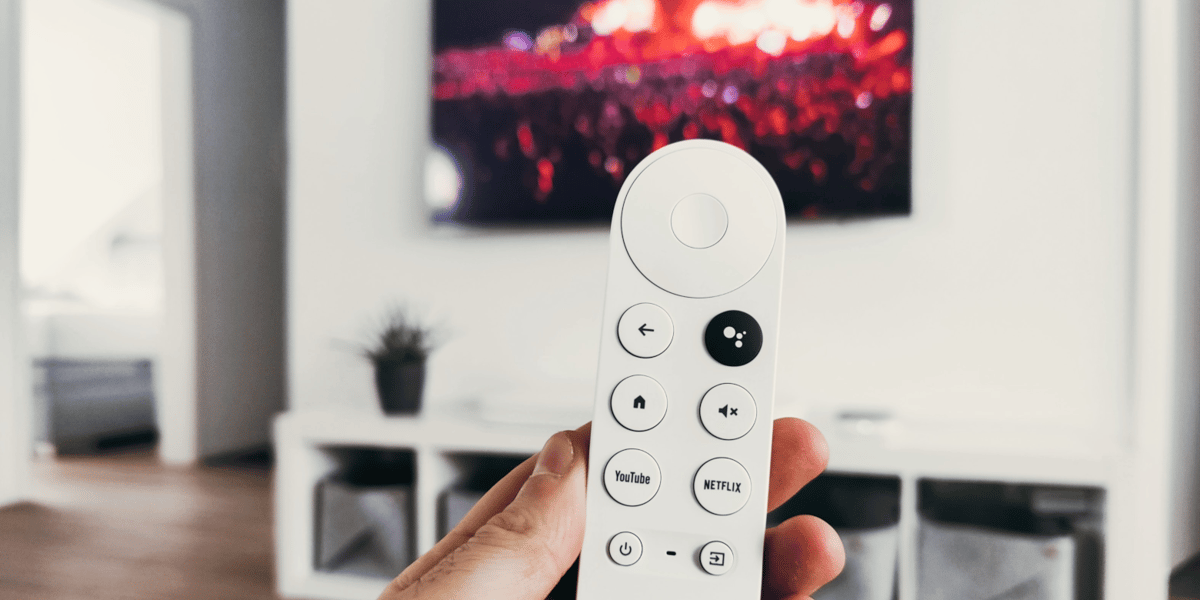 Streaming
Cut the cord with these basic cable alternatives
Get all your favorite programming when you cut the cord. These basic cable alternatives include local news, sports and all your beloved primetime sitcoms
---
If you live in a condo or apartment building, you may have a basic internet and cable bundle. It's convenient to have the option, but let's be honest. These bundles, especially the basic cable packages, are pretty lame. Perhaps you're thinking of upgrading your internet service to something fast and reliable like Ting Internet, but you're worried about losing that cable. The good news is that there are many similarly priced streaming services that offer both on-demand and live TV content. Some are even free! Get ready to cut the cord—here are the best basic cable alternatives.
Basic cable alternatives for every type of viewer
There are many advantages to cutting the cord and switching to streaming. Some obvious ones are much more content and the ability to watch on-demand. One that often gets overlooked is the fact that, depending on the type of viewer you are, there's likely a streaming service that'll perfectly suit your needs. And yes, that includes news and sports lovers. Which of these viewer types are you?
The Channel Surfer
You hold no loyalty to a particular program type. Hey, we respect a little TV anarchy. If you like a little bit of everything, and usually end up watching the most interesting thing you come across while flicking through channels, these are the top picks for you. Best of all, they're all free!
The folks at Pluto TV roam the web for top-rated content from around the world and store it all in one convenient place. Each channel is curated by experts, so from mixed martial arts to daily news, you know you'll be getting solid content. Like most free services, it's ad-supported.
Comparable to Pluto TV, when it comes to content you can choose between "On Now," "On Demand" and "Movies." Enjoy sports, news and series in a format that will feel very familiar to those coming from traditional cable.
This free version of the popular Sling TV is nothing to shake a stick at. Naturally, you'll have access to far fewer channels and on-demand content than you would with the paid version. Like most free services, there'll be ads present. Still, there's lots to like here as a basic cable alternative.
The Local Newsie
An understandable fear when switching from cable to streaming is that you may lose access to your beloved national, regional and local news sources. That may have been the case when Netflix was pretty much the only player in town, but not anymore! There are many basic cable alternatives that allow you to get your up-to-the-minute news fix.
Over the Air (Free)
Yes, we're talking about "antenna TV" and no, this isn't 1983. Many people don't know that thanks to modern TVs and transmitters, you can get great quality local TV through the airwaves. Believe it or not, there are even HD antennas that allow you to watch your local news in 1080p.
Amazon News (Free with your Amazon Fire device)
Got an Amazon Fire streaming device? Well, you may well be able to get local news for free! The Amazon news platform offers content from an impressive 259 local news channels serving 158 US cities. On top of that, there are a few national news stations as well. Be aware that it's largely curated, on-demand content with some live feeds included. Still, it's a pretty darn great basic cable alternative. Check out the full list of stations.
Xumo and Pluto TV (Free)
Yep, here are our free friends again. While most of the channels will be curated, pre-recorded clips as opposed to conventional live news streams, you'll be getting up-to-date news updates from big names like CBS and NBC News, including a couple of local affiliates. And it'll cost ya a big ol' goose egg—not a penny.
The Prime-Timer
Are you serious about your sitcoms? Does your evening consist of a hearty dinner followed by a set period of "Don't anyone dare come between me and my shows"? Then you're going to need one of the basic cable alternatives that let you stay up to date with the latest sitcom episodes. Thankfully, many streaming platforms have you covered.
Over the Air (Free)
Now that you know that these days you can get great quality or even HD TV over the air, you've likely already guessed this is a great option for your favorite shows. Once you're in the broadcast area for network affiliates, flip to the right channel and Bob's your uncle.
YouTube TV is a greatly misunderstood platform. Many of us are under the impression it's a more content-rich version of YouTube. To the contrary, it's one of the best cable alternatives out there. It boasts an extensive list of channels that pretty much guarantees you can catch every single one of your primetime shows. The fact is, YouTube TV is a premium service which would be comparable to an extremely robust cable package with many optional add-ons as opposed to basic cable. As a result, it is a pricier option.
The cool thing about Sling TV is that you can choose between one of two base packages depending on your interests, then select inexpensive add-ons for a bit more choice. You can also go for both base packages at a significant discount. So when it comes to prime time, you can customize your Sling package to get all the shows you love.
Peacock TV (Free or $4.99 per month/$49.99 per year)
As far as networks go, many TV viewers peg NBC as having the best content. That's why prime-timers will be interested in their streaming service, Peacock TV. If you choose the free tier, you'll get about 15,000 hours of ad-supported content. Ponying up the five bucks a month for premium gets you about 5,000 hours more. While this is also ad-supported, many sitcom aficionados will choose Premium because new episodes drop the next day, while the free tier has a week's delay (which is an eternity when trying to avoid spoilers). $10 a month gets you Premium Plus, which is nearly ad-free (the fine print says it still serves advertisements in "a small amount of programming").
The Sports Nut
Well, this isn't so much a basic cable alternative since that medium provides very little in the way of sporting content. Rather, this is a huge advantage to cutting the cord. When it comes to sports, the streaming world is your oyster. As you might expect, to get a truly wide range of leagues and events, you'll want to go with one of the paid options. Your best bet here is really to check each service and all their tiers to figure out which one will be your own personal sports heaven.
Watch streaming TV in ultra-high definition with Ting Internet
Your basic cable alternatives will offer lots of eye-popping HD content, but to take advantage of it you'll need fast and reliable internet. That's why there's no better choice than Ting Internet. Our super-fast fiber internet allows you to stream simultaneously from multiple devices to your heart's content (even when the kids are gaming). And Ting's proven reliability means you won't find yourself missing that premiere or crucial moment due to drop-outs or connection issues. Visit tinginternet.com today to see if we're currently or will soon be in your town.