Streaming
The OTARD law: can Homeowners Associations ban antennas?
The OTARD (Over-the-Air Reception Devices) law is clear; you have every legal right to install an antenna, even on a condo, if you own it.
---
Your protections under the OTARD law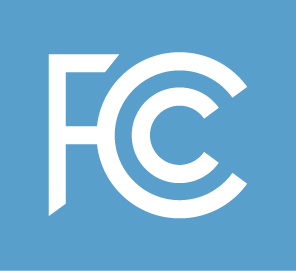 We often hear that a homeowners' association (HOA), or a similar group, attempts to block someone from installing an antenna on their condo or house. However, the OTARD (Over-the-Air Reception Devices) law is clear on this; you have every legal right to install an antenna, even on a condo, if you own it or have an exclusive use area of your rental property.
You may be interested to learn that the FCC's OTARD law further prohibits most restrictions that an HOA might try to enforce, such as preventing installationtenance, or use of an antenna, or unreasonably increasing the cost to do so.
The rule also applies to rental properties where the renter has an exclusive use area, like a balcony or patio. This includes condominium owners, co-op owners, and tenants, townhomes, manufactured homes, and single-family homes as well. The rule does not apply to common areas such as the roof or exterior walls of multi-dwelling units.
Making sense of the FCC's OTARD law
What types of antennas are covered by the rule?
The rule applies to the following types of antennas:
(1) A "dish" antenna that is 39.37", or less, in diameter (diameter is the width of an object). This gives you a nice range of antennas to choose from. Best Buy and Amazon both have a large selection. One of the smaller ones would be Direct TV 18" dish satellite for $49.95. The ANTOP UFO 360° Omni-Directional Outdoor HDTV Antenna is also an 18" satellite, which sells for $84.99. Another popular one is the slightly larger 36" Dish Network satellite for $84.99.
(2) "Other" antennas that are flat and come in a range of designs and sizes. ClearStream 4 Indoor/Outdoor HDTV Antenna and mount sells for $59.23. You can even get a motorized classic-looking antenna such as the LAVA UHF/VHF Outdoor HDTV Antenna with Motor Rotor HD-2805 for $64.95 from Amazon. Best Buy carries the Antennas Direct - ClearStream 2MAX Indoor/Outdoor HDTV Antenna for $79.99.
These are good examples of antennas that are covered by the rule, but you can look for others by entering "outdoor antenna" in your search engine. Just make sure to check the dimensions before you purchase.
In addition, the FCC rules cover mounting antennas on a mast. The FCC says this is allowed, and their word trumps that of the condo board or HOA. You can't use a mast to extend an antenna into property that doesn't belong to you like a common area or encroaching on a neighbor's balcony. However, if you are in a single-family home, the FCC says you're allowed to use a mast to get the antenna up to 12 ft above the roofline. Regardless of your HOA's feelings on the subject.
What types of restrictions unreasonably delay or prevent viewers from using an antenna?
Can an antenna user be required to obtain prior approval before installing his antenna?
Restrictions on antennas are not allowed by the FCC, but HOA's or local government can require you to obtain a permit or installation prior to approval. Keep in mind that they are not allowed to charge you for a permit. Also, neither the permit nor the approval is allowed to unreasonably delay the installation of an antenna or increase the cost of installation.
What is an unreasonable expense?
An unreasonable expense would be requiring expensive landscaping screens to hide the antenna, or requiring you to mount it in a difficult to access space, which would increase the installation cost. That said, you can be required to paint the antenna so that it blends into the background.
What kinds of restrictions are permitted?
Restrictions necessary to prevent damage to leased property are permissible, as long as the restrictions are reasonable.
The bottom line
According to the OTARD law, HOAs cannot stop you from installing an antenna that meets regulations. Now you have all the information you need to legally back up your rights if an attempt is made to prevent or hinder you from installing an antenna on your property.