Featured
The best educational robot kits in 2021
Whether your kids are just curious or fascinated by STEM subjects, educational robot kits combine fun with valuable learning. These are five of the best.
---
It's a parental challenge as old as time: tricking your kids into learning while they think they're just having fun. We've got the solution—here are the best educational robotic kits.
We're just going to come out and say it. If you don't love robotic toys, you've lost your sense of wonder and we beg you to embrace your inner child. They are, in a word, awesome. And unlike many of today's advanced robots, they're not terrifying. Your kid doesn't have to know what STEM stands for (science, technology, engineering, mathematics) to fall in love with these robot companions. In fact, maybe it's best they don't know what STEM stands for… They'll just think they're having a great time.
Mission accomplished!
Nintendo Labo™ Toy-Con 01: Variety Kit - $69.99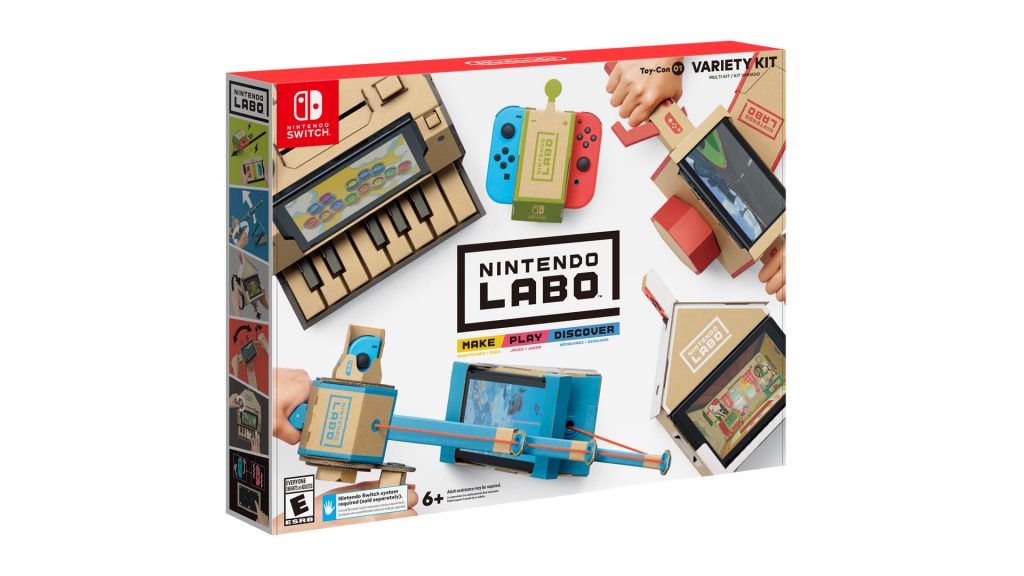 There's so much to love about this unique STEM kit. Your young ones will be able to build and play with two Toy-Con RC cars, a fishing rod, a motorbike, a house and a piano. Here's the twist: they'll be building them with pre-cut cardboard sheets, opening up the conversation about eco-friendliness and recycling. They'll learn that they have the power to make beautiful creations, using either Nintendo Labo's customization set or their own markers and stickers. Add the ability to write simple tunes on the piano and this kit is a wonderful marriage of science and creativity. There's more—the toys connect to Nintendo Switch, bringing their projects to life and allowing for basic input/output programming.
Thames & Kosmos Robot Engineer - $49.95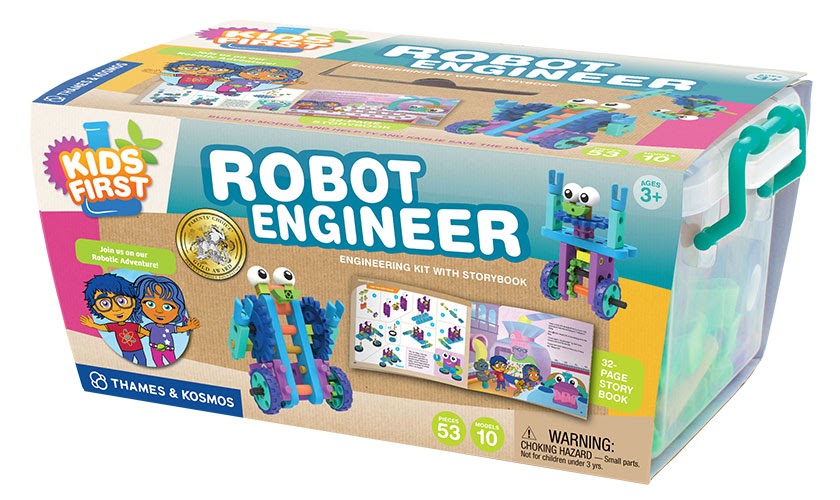 This was one of our favorites. This kids' engineering robot kit is less of a single toy and more of an experience. You'll start by joining your child in reading a beautifully illustrated storybook in which two kids build robots to help them solve problems in an automated candy factory. As they build these robots, your child will build them at the same time with large plastic pieces that are kid-friendly. Got a little one fascinated by how stuff works? This could be their new favorite thing. This educational toy is suitable for kids three years old and up.
Elenco Hydrobot Arm Kit - $56.10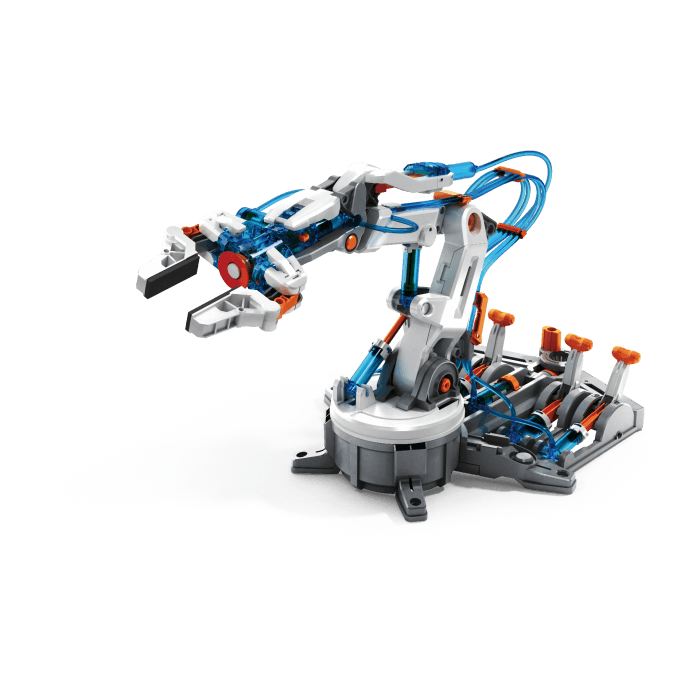 Forget the carnival robot-arm game. Like Nintendo's offering, the Hydrobot includes the message of sustainability in a great package. This kit designed for older kids (12 and up) is powered completely by water; no batteries or charging required. Whether you attach the included grippers or suction cups, your child will be amazed by the robot's ability to complete precise tasks. While there's no coding element here, the Hydrobot is excellent for building fine motor control skills, hand/eye coordination and problem-solving.
LEGO® Boost Creative Toolbox - $159.99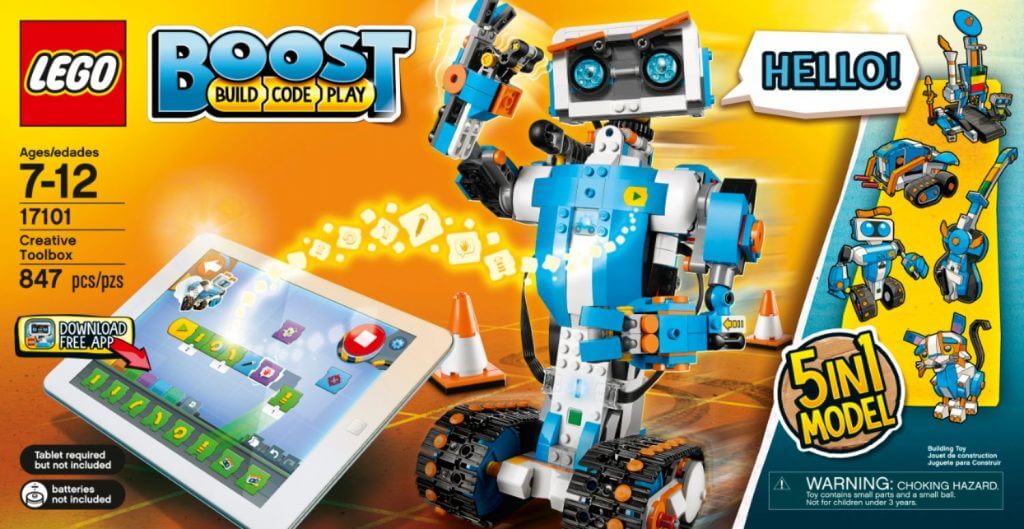 It's always great when you can find educational toys from a name you know and trust. LEGO® offers an intriguing STEM toy option in this expansive robotic kit. Kids will use nearly 850 pieces to build an interactive robot, cat, guitar, vehicle or automated production line that actually builds LEGO® models. The increasing complexity of the builds lets your child progress at their own pace. Advanced features like distance, color and tilt sensors make for a truly interactive experience. Using a smartphone or tablet and the free LEGO® app, kids will also receive an introduction to simple coding, programming their robot toys to perform different tasks. Recommended for kids age seven to 12.
LEGO® Mindstorms Robot Inventor 51515 -$359.99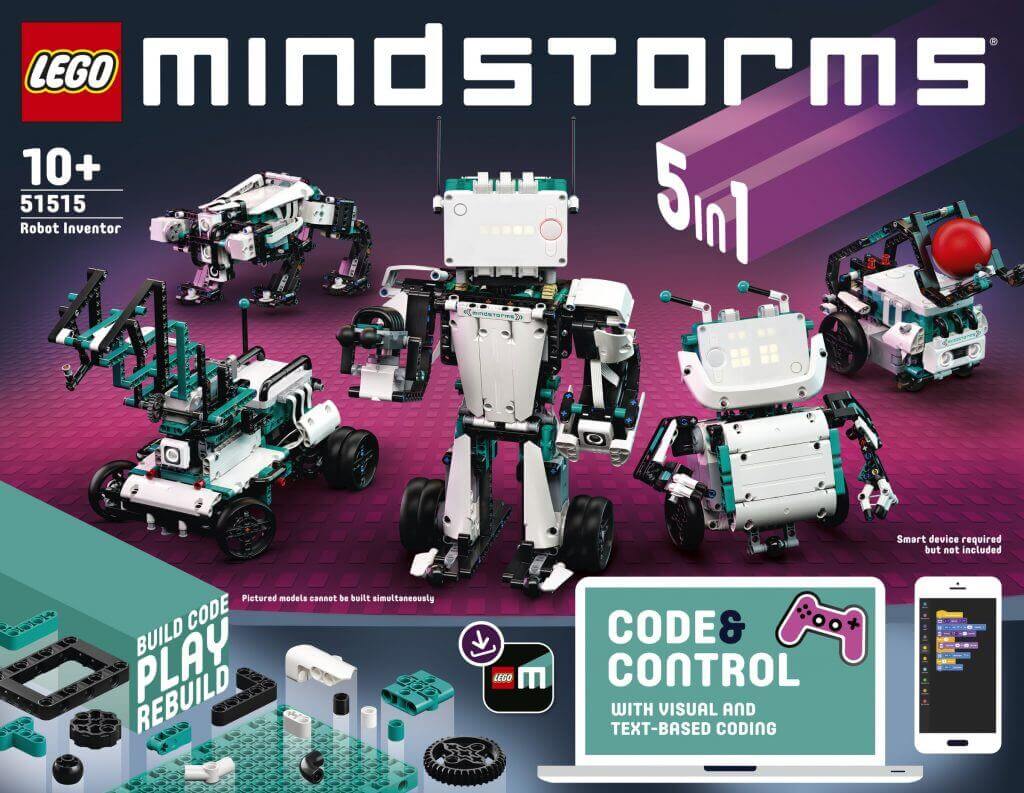 If your older child has mastered the Boost toolkit or expressed a serious interest in robotics and/or programming, the Robot Inventor 51515 kit is a great next step. It's certainly a sizable investment, but it's a worthwhile investment. With features like Bluetooth connectivity, LED lighting, a color and light sensor, a distance sensor, a new Intelligent Hub, and nearly 1,000 pieces, the possibilities are nearly endless. Software for every major platform allows your budding robotics engineer to control each of the five buildable robots. And let's be honest, this robot kit will be a great challenge for you as well.
Modular Robotics Cubelets Robot Blocks - from $139.00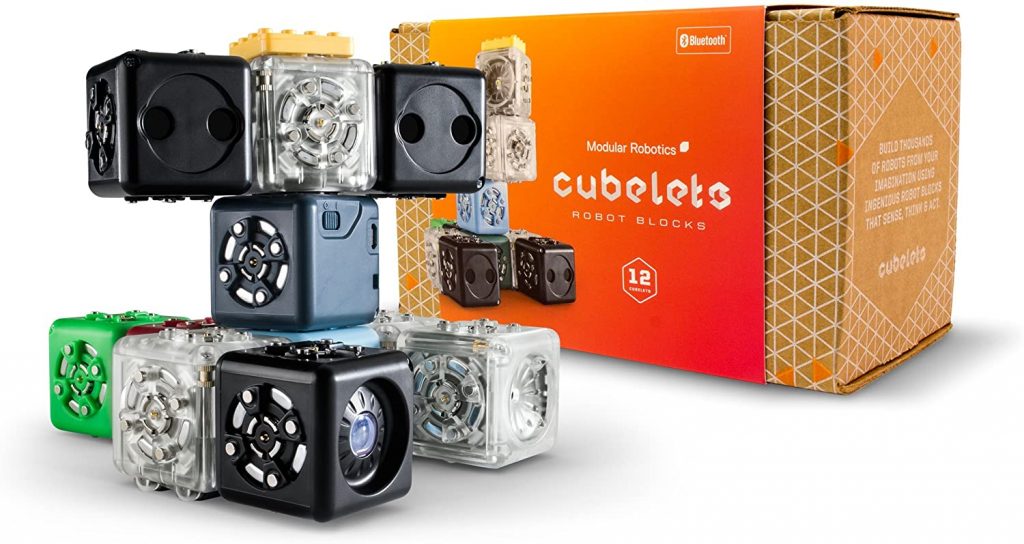 While all the educational robotic kits on this list are great STEM toys, there's something special about Modular Robotics' Cubelets. This truly unique product consists of three types of cubes: sense blocks, think blocks and action blocks. Sense blocks receive input from cues like proximity and temperature, think blocks do calculations, and action blocks provide output ranging from light to movement. Yep, the basics of computing. By combining different blocks in different arrangements, the possibilities for creating unique robot toys are almost endless. Another great thing is that Cubelets grow with your child. Kids as young as four years old can discover the basics of robot building and coding while the more advanced Brilliant Builder Pack will teach children age 10 and older concepts like systems thinking, networks and parallel programming.
The best internet connection
Giving kids access to explore their ideas is at the heart of STEM, and it's one of the ideas behind Ting Internet, too. Fiber internet access from Ting Internet opens up opportunities. Fast, reliable internet access is a must as we learn, work and play online. That's just what Ting Internet provides with a true fiber to the home (FttH) connection and up to 1000 Mbps speeds.
Check your address to see if super-fast fiber internet has made it to your neighborhood.