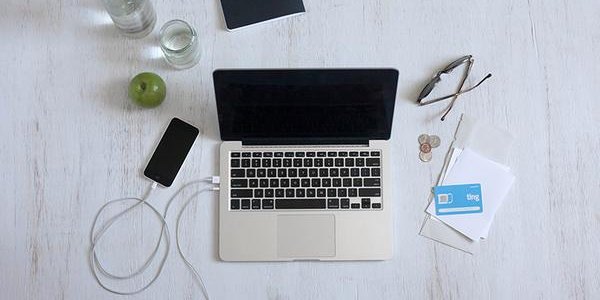 Business Internet
Five messenger apps for business that improve email
Here are five chat and messenger apps for businesses to keep collaboration going with real-time messaging and third-party app integration. Improve email...
---
Messenger apps for business communication


Today's small businesses and entrepreneurs need communications tools that can keep up. Email and cluttered inboxes are out and streamlined, secure messenger and chat services are in. Where email fails, messenger apps pickup so that businesses can stay connected, collaborate and work efficiently. They also provide affordable, high-tech options that can better serve today's advanced business culture. Let's explore a few messaging apps that enhance communications and help you succeed at work in the digital age.
Best messenger platform for teams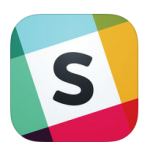 Chat and messenger apps help keep collaboration going with real time messaging and third party app integration. To work together, you need chat and messenger options built with teamwork in mind. Teams should check out Slack. This popular platform is ideal for managing projects with multiple team members. Slack provides integration of external programs like Google Drive. Slack also is perfect for teams that work with flexible hours or remotely, away from traditional office models. You can make calls, video chat, group chat and create project specific channels all within Slack. Slack lets you create public or private project channels and is built with social response in mind. Respond to team members messages with emojis and gifs and even make custom reactions for your organization.
Best for remote meetings and video chats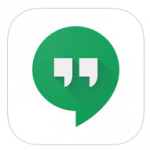 When you have a virtual team or clients that work from different locations, it's important to have effective and reliable video and conference capabilities to enhance the quality of communication. A 2016 Gallup survey also indicated that 43 percent of 15,000 American workers survey participants spent time working remotely during the year, which increased by four percent from 2012. The need for video chats and remote meetings will only continue to grow as more people telecommute. That's why it's important to have tools that can facilitate these needs. Google Hangouts makes communication simple. Hangouts syncs with your Google Account and Gmail contacts. Message one-on-one or start a group chat. You can also call any number in Canada or the US for free. Google's enhanced video chat service called Hangouts Meet is another great option for businesses. Hold large meetings or put on remote presentations and Hangouts Meet provides an automatic dial-in number. Participants can also easily join from their mobile devices simply by tapping the Google Calendar entry, which automatically launches the app.
Best for security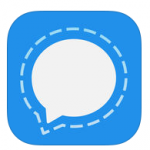 With increased data security breaches, security at work is important now more than ever before. When you're using a messaging platform, you want to make sure that the conversation and messages are accessible by the intended parties. That's why it's important to use tools with enhanced security measures. Signal is a secure messaging platform that uses end-to-end encryption. All of your conversations are delivered via Signal's infrastructure, including external calls. Signal is an ideal platform that can be used via your Android or iOS mobile phones to receive and send attachments and instant messages securely. Bonus: What's App delivers and and receives messages using secure end-to-end encryption. If for any reason your messages were intercepted, the hacker would only be able to retrieve a scrambled message. They also wouldn't be able to retrieve old messages. The app also uses two-factor authentication to enhance identity verification.