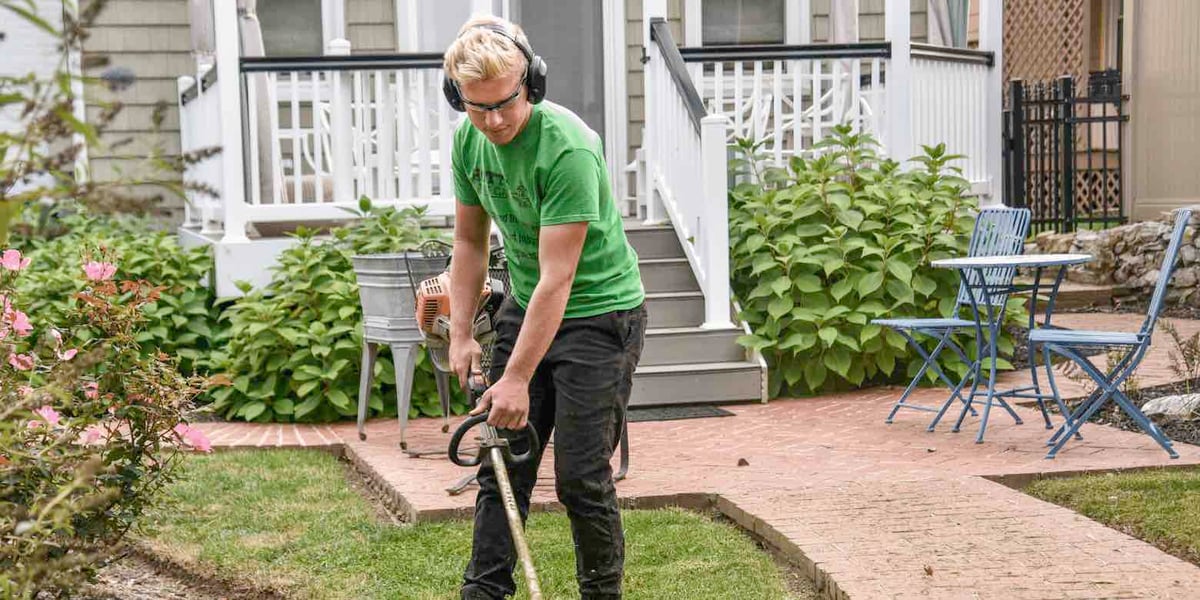 Tips
Finding help around the house
If you're looking at a never-ending list of tasks to do around the house, fear not; help around the house is easy to find online.
---
If you're looking at a never-ending list of tasks and chores, fear not; help around the house is at hand.
Cutting the grass, raking the leaves, shoveling the snow in colder climes. Cleaning the windows, clearing the gutters, cleaning the house. You don't have to do it all. There are services out there that connect people willing to do a job with people needing a job done.
Sure, you could wait for an enterprising young person to knock on your door offering to shovel the drive or mow the lawn… but you don't have to.
If you want some help around the house and you want to keep it in the neighborhood, a quick look on the Nextdoor page for your area will turn up people offering services along with real reviews of those services from your neighbors.
If not, a quick post like, "Can anyone recommend a trustworthy and reliable person to [cut my lawn, weed my garden, clear out my garage]?" should get you what you need.
TaskRabbit "Taskers" can help around the house with just about anything from wall-mounting a flatscreen TV, moving furniture or cleaning to handyman services like fixing a running toilet or installing a faucet. TaskRabbit has also partnered with IKEA, so if you love mass-produced furniture but dislike hex key-based furniture assembly, TaskRabbit can help there too.
You can get $10 off your first task by giving TaskRabbit your email address.
If it's more of a job than a task, Houzz can help. Perhaps you've browsed Houzz for decorating ideas. Dig a little deeper, though, and you'll find a whole host of vetted contractors ready to help.
You'll find jobs like window cleaning, junk removal and interior and exterior cleaning. You'll also find full-service contractors, electricians, plumbers, architects, engineers and a host of other skilled trades, all with reviews you can use to narrow down your search.
Thumbtack does it all from connecting you with a dunk tank rental for your next party (you know you want to) to finding someone to fix your garbage disposal and from installing a sink to installing a home theater.
Where Thumbtack shines is in its cost estimates; if you're wondering how much it might cost to reface your kitchen cabinets ($2,907-$6,500 on average) or remove a tree ($985 on average), you can find out.
Enter your ZIP code on Thumbtack and you'll find contractors and suppliers in your area, complete with reviews.
For the record, a dunk tank rental? $150-$250 a day on average. A bargain at twice the price.
Handy helps you find someone to do that little job that's been hanging around forever. From installing a light fixture to painting a room, Handy connects people with a job that needs doing with a vetted list of pros to do it.
There's a barrier to entry for service providers: they have to have previous paid experience plying their trade. That's a good thing for homeowners because you can be confident you're hiring a pro, not someone doing on-the-job training.
Get better internet access
If you're looking for someone to help with your slow, unreliable internet access, Ting Internet has you covered. We offer fast, reliable fiber internet access so everything you use the Internet for just works better.
Check your address to see if Ting Internet is available in your neighborhood.