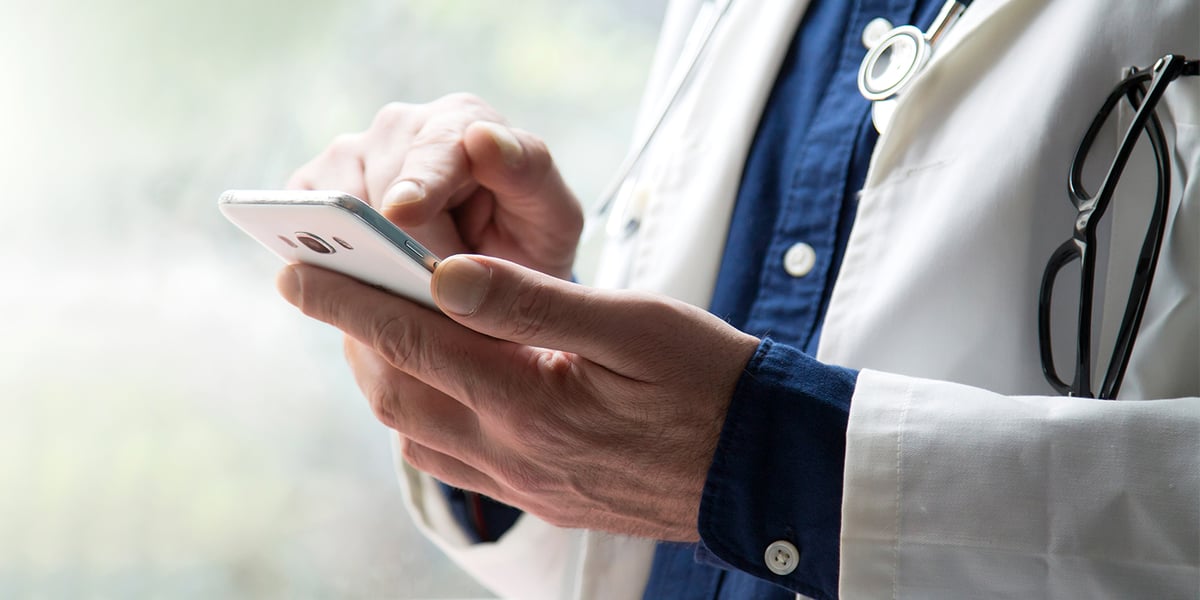 Tips
Accessing health care from home with an online doctor visit
An online doctor visit and the ability to access health services from home with the help of doctor apps and online resources can be life-saving.
---
There's no replacing a real doctor's visit in some cases but if you need someone to listen as you describe your symptoms and tell you the best course of action, or if you want to access a wealth of health-related information but you don't trust Google search alone (good call there), telehealth can offer some answers.
On the subject of Google search and just so it's on the record here, the source for the best information we have around preventing the spread of COVID-19 is the purpose-built Coronavirus (COVID-19) page on the Centers for Disease Control and Prevention site.
Appointments with virtual doctors via video call, voice or text chat is a new concept for many of us but here we are, adapting to all sorts of new normals in these social-distanced days.
Accessing health services and navigating insurance can be a challenge at the best of times, never more so than in this COVID-19 pandemic. Following is a list of telehealth services that are free or that offer a free level of service during the COVID-19 outbreak. Our goal here is to offer a list of potentially helpful services, not to offer medical, insurance or other advice. Many of the resources we've compiled here offer a free level of service and can help you find and access medical professionals and health advice from the safety of your own home.
Our focus here is on national services. Check with your local hospital or clinic to see what COVID-19-related telehealth or free healthcare services they might be offering.
Online doctor: Virtual doctor visits
ZocDoc
Chat with a nurse or book a video visit with a doctor using ZocDoc, a free online resource that allows you to connect with healthcare providers in your state or town. ZocDoc offers a service where you can text chat with a nurse for free from 8am-11pm ET.
If you are looking for information about novel coronavirus (COVID-19), ZocDoc created a helpful FAQ addressing questions and offering advice around the pandemic.
If you need to make a face-to-face visit with a doctor in your area, ZocDoc is a good way to choose one. You can use ZocDoc's search tool to learn more about each doctor's education, background, professional statement, and read reviews from their other patients. ZocDoc's insurance checker performs a real-time coverage check, then confirms that the doctor is in-network before you book an appointment.
ZocDoc is available online or get the app for your Apple for Android device.
Online doctor: Mental health and therapy
Inkblot Therapy
Mental health is important and cannot be disregarded, especially at a high-stress time like this. Ignoring mental health just adds further stress, which puts an undue burden on the body.
Inkblot Therapy matches clients to therapists and life coaches based on particular sets of needs. They even have counselors who are certified in couples and marriage counseling. It's not a free service but Inkblot does offer a first therapy session for free. Inkblot can connect users to a therapist on the same day, which is important in a crisis moment.
Inkblot has also written a helpful post about mental health and coping with the novel coronavirus (COVID-19) pandemic.
To learn more about how Inkblot Therapy works, here's an intro video created by the founder and a FAQ explaining what to expect, how you'll be matched up, privacy laws and the like.
Doxy
Doxy is a service that allows you to meet with a medical practitioner online, in a secure, encrypted virtual room. After you've signed up and arranged your appointment, Doxy will send you an email with your practitioner's personal link. You are then required to check in five minutes before your appointment and hang out in a virtual waiting room (which, it must be pointed out, beats the heck out of waiting in a real waiting room, especially these days).

During the video session, your doctor or counselor will be able to see and hear you, then answer your questions to decide the best course of action for your situation.
Doxy offers a free level of service as well as higher service tiers that may be covered by insurance or an HSA.


Other online resources
MyChart
MyChart is a service that lets you connect with medical practitioners and even set up an online doctor visit. You can make and reschedule appointments, send messages and receive your test results and diagnoses through the app. It also lets you store all your medical records in one place, including lists of medicines you use, your allergies, vaccinations and other details related to your medical history.

Samaritan Health Services has put together this excellent list of eight compelling reasons you should be using MyChart. One not mentioned previously is that as a parent or another patient's proxy, you can use MyChart to manage their appointments and communicate with their care team as well.

You can access MyChart by visiting their website or by installing the app on your Apple for Android device.