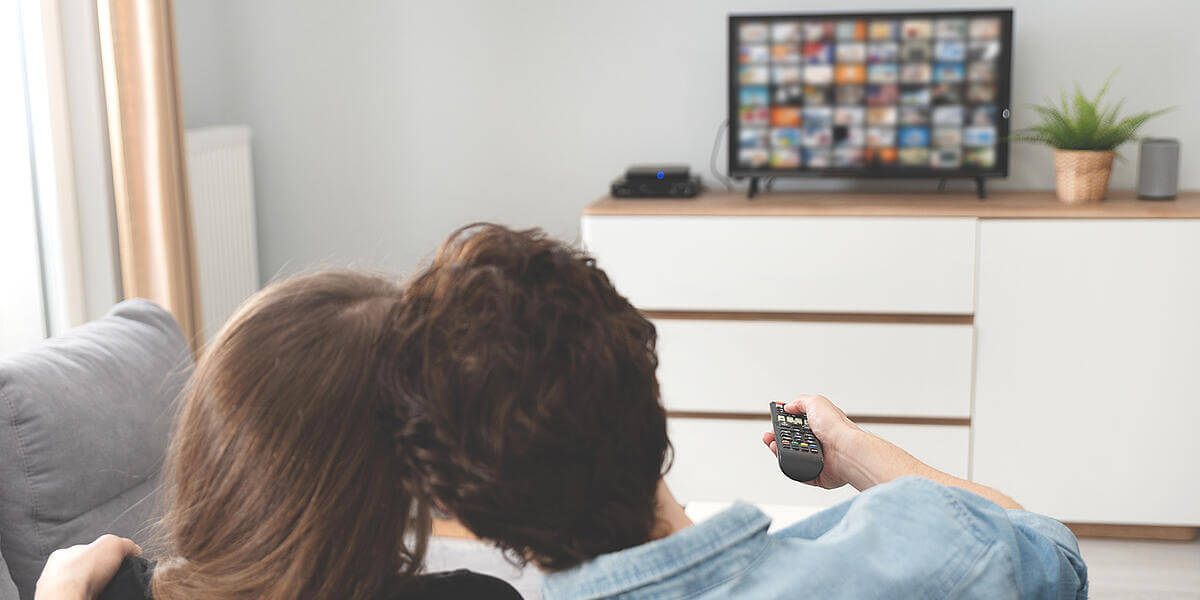 Tips & Tricks
Streaming TV with Ting Internet
Service with Ting Internet will let you ditch cable TV and their price hikes for good. Here's why it's better and how to stream TV anywhere you're at.
---
At Ting Internet, we prefer to say "upgrade to streaming TV" rather than "cut the cord." Why? Cutting the cord sounds subtractive. The truth is, ditching cable or satellite and getting your TV fill over the Internet is anything but.
What is streaming TV?
In simple terms, streaming TV is the ability to view TV over the Internet, without the big dusty cable box, without the limitations, without the nasty long-term contracts. Streaming TV is everything the cable company offers and more, just without the cable company.
Why is streaming TV better than cable?
First, you get all the channels you love from cable TV and the ability to record your favorite shows and events, so you start out on equal footing. More though, you can also use the same device to access all kinds of great content from the likes of Netflix, Amazon Prime, Disney+ and many more.
Best of all, there are no contracts, no limits on where in the house you watch and you don't have to call your cable company to cancel or change your services.
What can I watch on streaming TV?
It probably sounds a little silly to say "everything" but… everything! Services like YouTube TV and Sling TV that have live TV channels, a program guide and record via DVR, just like the cable you're used to. There are also apps like Netflix and Disney+ that have extensive video on demand (VOD) catalogs for you to watch whenever you want.
How do I get streaming TV?
The short version is that you need a TV that can run apps so you can then sign up for whichever apps have the channels or shows you want to watch.
Most new TVs on the market in the last few years are smart TVs, which means they can run apps. The easy way to tell if you have a smart TV is to see if you have a Netflix (or other app) button on the remote. If you do, you're ready to start streaming TV!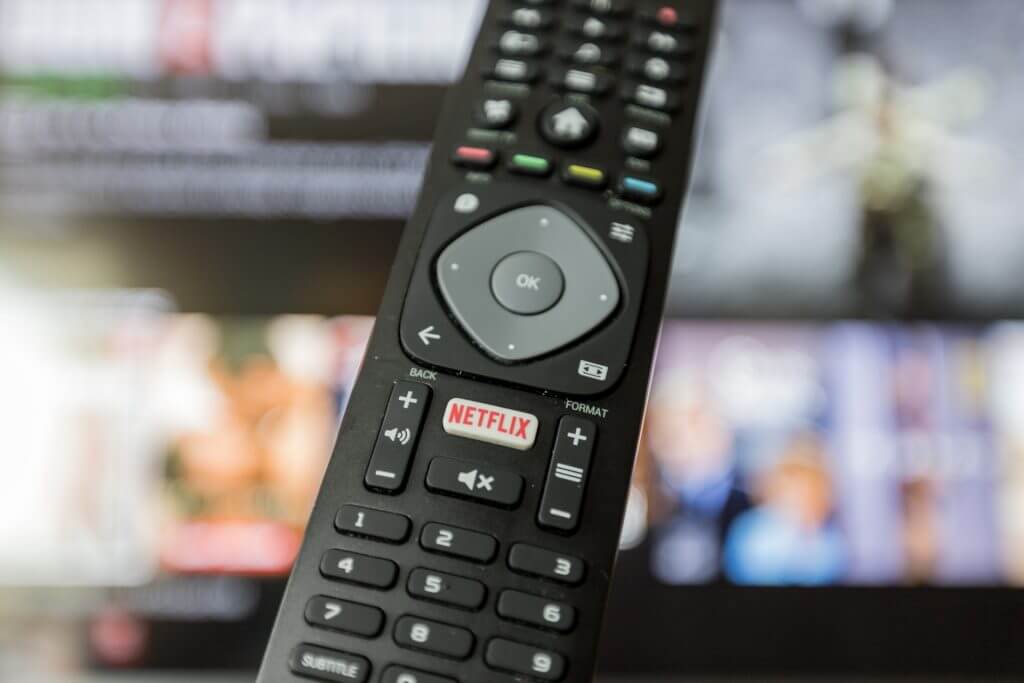 If your TV is just a regular TV, then you'll need a streaming device to make it "smart." These smart devices replace your dusty old cable box and make your TV into a smart TV. Some of these streaming devices, like the Apple TV 4K, give you better picture quality and experience than some smart TVs, so it can be a worthwhile upgrade.
Once you're able to run apps on your TV, you can then pick which service or services you want to use. Unlike cable where you're fixed into whatever your cable provider lets you have, you can pick and choose what to watch and, most importantly, what to pay for. Some of these apps like Netflix or Disney+ are entirely video-on-demand (VOD) content, whereas others are similar to a more traditional cable experience.
For example, if you open the YouTube TV app, your TV will now look and behave just like a cable service you were used to. It has all your local TV channels, a familiar program guide and even a DVR. If you like the channel lineup, you can keep the app, if you don't, simply cancel your subscription. There are no contracts and no obstacles to cancelling.
Which streaming device should I get?
If your TV isn't of the smart variety, you'll need a streaming device. The good news is, you've got options. The bad news is, you've got so many options it can get overwhelming.
We've narrowed it down for you with two great options, available to rent or buy directly from Ting Internet. If you already have one or if you find a great deal, rest assured there no obligation to buy from us.
Both of the devices we recommend support all of the major apps you're likely to encounter, output in up to 4K and connect via Wi-Fi to your Ting Internet connection.
For the TV connoisseur
Apple TV 4K 32GB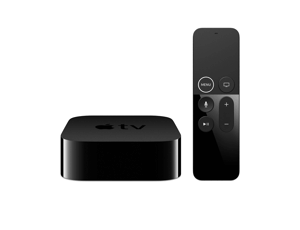 Apple makes nice hardware and intuitive user interfaces. The Apple TV 4K is no exception. The 4K picture quality is truly great, and 32GB gives you lots of space to store all your apps. It even comes with a free year of AppleTV+ ($4.99/mo after the free trial)
Ting Internet can offer you an Apple TV to buy for $139 or, if you prefer to buy it up-front or like the peace of mind of renting a device, you can also rent one for $9/mo.
If you're already using Alexa
Amazon Fire TV Stick 4K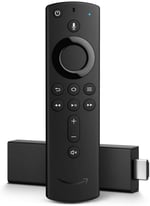 If you've already been using Alexa to read you the news or play your music, adding an Amazon Fire Stick to your home means you can control your TV with Alexa—and control Alexa with your TV remote.
At only $49 each to buy, Ting Internet can deliver one to your home to get you up and running.
Which streaming service should I get?
Just like streaming devices, there is also a wide array of streaming services to choose from. We've narrowed the field to a couple of Live TV services we really like and think you might like too. Ting Internet gets a few bucks If you choose to sign up for either YouTube TV or Sling TV through us. That's not the reason we recommend them. Our only goal here is to connect Ting Internet customers who want to upgrade to streaming TV with the best options to do just that.
For a cable-like experience

Not to be confused with YouTube, YouTube TV is a truly cable-like experience with 85+ Live TV channels, including all your locals, a program guide and unlimited DVR for $65/mo.
It really does feel just like cable TV to use and is the only streaming service to carry PBS.
For the budget-conscious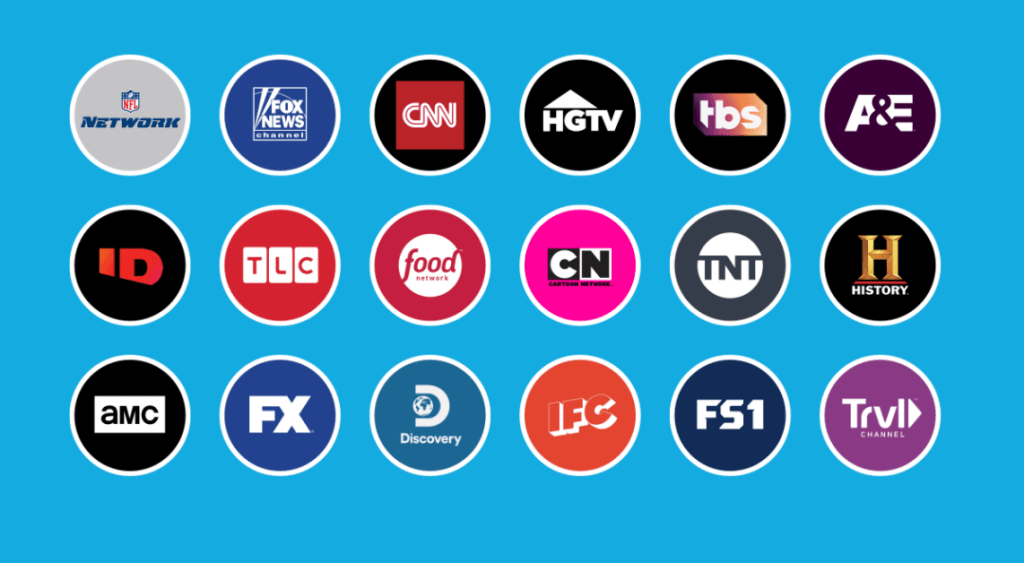 If you don't watch your local stations or if you prefer to have more control over your channel bundles, Sling is a great choice for you. At only $30/mo you get 30+ channels, 10h of DVR storage plus all the add-ons and channel bundles you'd expect from cable… but without the long-term contracts.
These are the services we use the most, but if you'd like to really dig into the data, we've found some other sites that can help you choose depending on how you like to see data.
Some important notes on streaming service comparison sites
The channel lineups on streaming services (and indeed cable) change often, so some of these sites may not have the complete picture. It's always worth checking on the provider's website before signing up.
Like Ting Internet, many of these websites get a few bucks in referral fees if you sign up. This may lead them to promote one service over another. We've tried to pick sites below that seem to be balanced in their suggestions.
Beyond Live TV
Once you make the switch to streaming TV, you're no longer limited to just the channels or content your cable provider lets you have. You can now use the same streaming device to get access to video-on-demand (VOD) services like Netflix, Disney+, Amazon Prime, Peacock, HBO Max and more. Nearly all of them come with some kind of free trial so you can see if they have things you're interested in and if not, you can cancel at any time.
Streaming TV with Ting Internet
Upgrading to streaming TV will let you enjoy all the pros of traditional TV including live and local news, premium cable channels, sports and DVR without the traditional expenses associated with cable bills.
With all that said, when you sign up for Ting Crazy Fast Fiber Internet®, you'll have the option to sign up for YouTube TV or Sling TV in parallel. We're also offering a couple of hardware options including the intuitive Apple TV 4K. As a Ting Internet customer, you'll benefit from lowered costs and cut out those expensive monthly cable bills, hidden fees, contracts, bundling and price creeps. Give streaming TV a try and see how you like it.