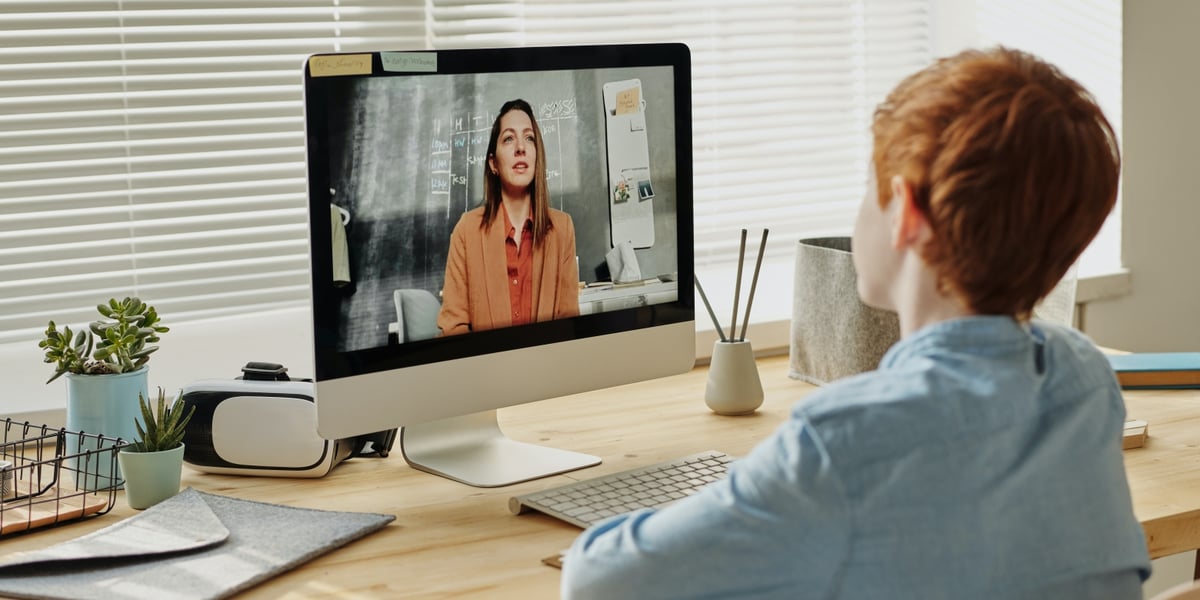 Featured
Ten helpful (and free) resources for homework help
Looking for homework help beyond the classroom? From useful websites to mobile apps, there are lots of ways to supplement your studies digitally for free.
---
Get homework help when you need it most
Looking for homework help beyond the classroom? From useful websites to free mobile apps, there's lots of ways to supplement your studies digitally for free.
We've rounded up some of our favorite homework help resources. Find an app for those tricky one-off questions or discover an extensive lecture series to bulk up your overall knowledge. All of these resources are free, engaging and easy to use. We've also included some kid-specific resources for the little scholar in your life.
Open Culture is a free educational media site with a massive collection of audiobooks, ebooks, language lessons, lecture videos, textbooks and more. Open Culture has resources for all levels including K-12 and college. Open Culture boasts 1,250 free online courses from top universities like Stanford, Yale, Berkeley and Oxford. Take courses on almost any subject and download lectures for playback on your computer or smartphone. If you're looking for supplementary material or want to delve deeper into a subject, Open Culture is a great place to start.
Apple's Podcasts App is a great resource for free, accessible information on a range of subjects from popular history to quantum theory. Android users will find Google Play just as valuable. Stuff You Should Know is an obvious frontrunner in the world of educational podcasts, often appearing at the top of the iTunes charts. Join Josh and Chuck as they research and share information on pretty much everything, from constitutional law to house cats. Check out a full list of our favorite podcasts for students in this Ting Blog post.
You probably shouldn't use Wikipedia as a primary resource for your next academic paper but the free online encyclopedia isn't to be underestimated. Launched in 2001 in English, the user-moderated and edited Wikipedia rapidly expanded into different languages. Today, Wikipedia has over 40 million articles in more than 250 languages. Wikipedia is a reliable starting point for any research endeavor and is a go-to for fast facts on history, philosophy, science and more.
If your language class isn't cutting it and you want to up your verbal skills, try Duolingo. This app is made for learning a language by actually speaking it. Duolingo awards points for completed lessons and turns every obstacle into a game. You'll read, listen and speak. Practice your vocabulary out loud and chat with a Duolingo bot and even get awarded for good pronunciation.
Socratic works like a helpful tutor and research assistant. Using AR, Socratic lets you capture tricky homework questions with your camera. Socratic then populates answers and aides depending on the subject. For instance, if it's math you're after, Socratic will lead you through a helpful-step-by-step explanation of the solution. Or, if you have a question about psychology, Socratic will point you towards definitions and web results from Quora, Wikipedia, Answers.com, Reference.com, Google, Dictionary.com and more.
Open Yale courses puts you right in the classroom tuition-free. Access a range of introductory audio and video courses from Yale profs as they explore subjects like English Lit, Physics, Engineering and American Studies. If you're brushing up for your first semester of college or struggling with a new freshman-level concept, this is the place for you.
This website features articles on pretty much anything. From wacky pieces like What if people had evolved as birds? to more practical educational topics on supersymmetry? and the Higgs boson. On How Stuff Works, no matter the topic, you're guaranteed to read a well-written, fun article that doesn't skimp on entertainment or information.
National Geographic Kids will get younger students excited about learning outside of school and encourage them to research topics they find interesting. The website is made for kids obsessed with animals, social studies and the environment. Create an account, play educational games and earn badges. Get specialized information on animals from different families and locations for a school project or presentation.
Keep definitions and synonyms at your fingertips with Dictionary.com and its sister site Thesaurus.com. Whenever you stumble across an unfamiliar word, just pull up the app or website. Dictionary.com has extra features like audio clips for pronunciation, word origin and a word of the day. Build a stellar vocabulary and show it off in presentations and papers.
On YouTube, you'll find free videos from major networks and sources like the BBC, PBS, National Geographic, the New York Times, The Guardian, Vice and much more. Browse free documentaries, interviews, educational shows and historical series. While YouTube is an incredible resource for homework help, try to put your blinders on while you browse. You don't want to get sidetracked while researching the Versailles Treaty. Save those videos of puppies going down stairs for a study break.
If you want your kids to get all the bonuses of YouTube as well, check out YouTube Kids and experiment with parental controls.
Fast fiber internet
Online learning is better with fast, reliable internet. Ting Internet offers fiber to the home internet that can keep up with everything a family needs to do online and more. Stream, work, learn and more without interruptions or slowdown. Check you address to see if Ting Internet is available in your neighborhood.