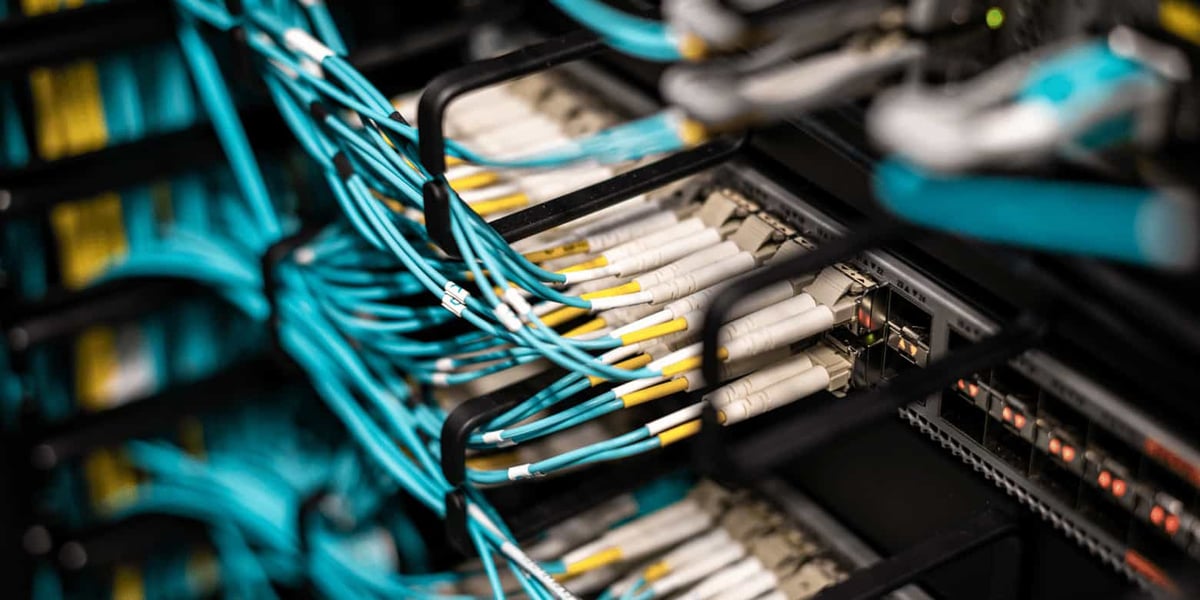 Community Impact
The Affordable Connectivity Program — Here's what you need to know about ACP
Ting Internet is committed to digital equity. We believe your income shouldn't determine the internet speeds in your household. That's why we're proud to offer FREE gigabit fiber internet to eligible ACP customers!
---
In this day and age, we all rely on the internet to do … well, kind of everything. Here at Ting, we believe that access to fast, reliable internet isn't a luxury. It's a necessity. That's why we're proud to offer the fastest speeds we can provide in every market for $0 to customers who qualify for the Affordable Connectivity Program (ACP). In other words, ACP customers will receive the same great premium gigabit fiber internet from Ting as paying customers at no cost.

Read on to learn more about the benefits of ACP, eligibility, and how to sign up for Ting's industry-leading ACP offering.
What is the Affordable Connectivity Program?
The ACP is a federal program from the U.S. government that offers $30 off monthly home internet service for any qualifying household. This comes in addition to other benefits that a person or household may qualify for. It also includes the option to receive a one-time discount of up to $100 to purchase a laptop, desktop computer or tablet.

Currently, over 20 million Americans are now utilizing ACP to fully participate in the digital age. At Ting, we are always working to improve the internet, and that means improving internet access and choice for all of those within a community. Rather than just a $30 discount, we've decided to offer our $89 gigabit fiber internet at no cost to eligible customers!

Wondering if you qualify? Read on and learn more.
ACP is tied to income
If household income is less than 200% of the Federal Poverty Guidelines, that household qualifies for the Affordable Connectivity Program.
That said, ACP eligibility is not just about household income; households that don't meet these broadest criteria may still qualify.
Children can qualify a household for ACP
Household income is the simplest and broadest qualification measure. But if a household doesn't qualify based on income, a child in the home can still qualify a household. If a child benefits from the Free and Reduced-Price School Lunch Program (now the National School Lunch Program [NSLP) or is enrolled in a USDA Community Eligibility Provision school, that can qualify the household for ACP.
Accessing other assistance may qualify you
There are a number of programs that, if a person in a household qualifies, means they're eligible for ACP.
If an individual or household qualifies for the Lifeline benefit, for example, they will also qualify for ACP. The following is an incomplete list of such Federal Assistance Programs:
A full list can be found on ACP's Do I Qualify? page.
Special consideration for Indigenous and Native American people
ACP includes the Enhanced Tribal Benefit to cover up to $75 for monthly internet service for people living on Tribal lands. This assumes that access is available, which is far from assured today.
Ting Internet's industry-leading free ACP offering
Ting Internet is proud to offer symmetrical gigabit fiber internet for $0 a month to customers who qualify for ACP benefits. We believe in not only in digital inclusion, but true digital equity, and through our industry-leading ACP discount, we're excited to help provide access to those who need it most across our Ting Towns.

The Ting Internet Affordable Connectivity Program page outlines the steps involved in applying for ACP and verifying approval with Ting. Once approved, an $89 credit will be automatically applied to a eligible household's monthly Ting bill. In addition, Ting offers the following to those who qualify for the ACP when they sign up:
Free standard installation
A free Wi-Fi 6 router rental
(Optional) Lenovo Tab M8 HD Tablet for $20 + tax
---
Questions? Feel free to leave a comment below or reach out to Ting Support.