Explained
Ting Internet FAQ: Ting Internet's most frequently asked questions
Ting Internet FAQ: We've rounded up some of the questions we hear the most. Hopefully, you'll see a few on the list that you want to be answered.
---
Ting Internet FAQ
Welcome to Ting. We know fiber's still a new and emerging tech and with it can come a lot of questions like, when do I get it and what does Construction, look like? We've rounded up some of the questions we hear the most. Hopefully, you'll see a few on the list that you want to be answered. Whether you've just heard about Ting, have booked your installation or are hotly anticipating Ting TV, this post will point you in the right direction. If it doesn't, or if you're looking for more detailed info, don't hesitate to reach out to our team at 1-844-846-4994 or submit a request.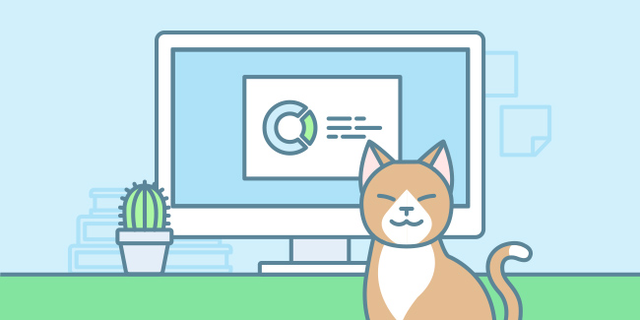 Q: When should I expect service for my home/business?
That depends on which Ting Town you're in and what neighborhood you live in. We work through several stages of fiber deployment before we start lighting up customers. We typically work in phases, and each phase of Construction, includes one or more neighborhoods.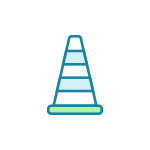 We provide regular Construction, updates on our blog every two months. On the main News section of your town, you'll find a tab called "Construction, updates." You can always bookmark this section and return to see the latest update as well as a backlog of all our other updates.
---
Q. How is fiber brought into my home/business?
That depends on how utilities are typically brought to your home: aerially (above ground, strung on telephone poles) or underground.
Aerial fiber
If your utilities are aerial, we hang a line from the street to the side of your property, and typically run it from the second story down to the spot where we intend to make entry. The exact room we enter is often flexible, and the technician will discuss it with you before they do any work. To read about the aerial process in more detail check out our article on the installation process.
Underground fiber
If your utilities are underground, the process looks pretty different. First we'll build the fiber backbone along the streets in your area, followed by feeding live fiber optic cable through that infrastructure. Every three homes or so, there will be a flat plate installed in the city right-of-way, which will serve as the local splitter to feed fiber to the homes nearby. Once we're ready to start the process to bring the fiber from the street to your home, it goes something like this: [list type="ordered"] [item type="spaced"]We'll call you to get your permission to do the "fiber drop". This step is also a way for you to know we're in the home stretch for your specific address, and that you'll be up and running with Ting relatively soon.[/item] [item type="spaced"]The local utility marker / "locate company" is called to mark where your utilities are (gas, water, cable, etc). You'll see spray paint or flags in your yard marking these.[/item] [item type="spaced"]Once that's done, we have contractors use vibratory plows to bury conduit from the road to the side of your home (the conduit is the tube will that house the fiber). This conduit gets buried approximately 14 inches in the ground, and may go under your yard or driveway.[/item] [item type="spaced"]The next step involves a special machine feeding (or "blowing") the fiber through that conduit.[/item] [item type="spaced"]The final step: our Construction, team says "the fiber is blown" to your address, which is our cue to call and book your final install date and time![/item] [/list] You will not need to be home for any of the outdoor steps. Just for that final appointment to get you hooked up as the installer will need to come indoors to set up your Internet.
---
Q: What is the difference between home gigabit and business gigabit?
These two plans provide the same speeds (up to 1000 Mbps upload and download), while the home option is for locations zoned residential and the business option is for locations zoned commercial. The business gigabit option is priced differently than home gigabit as businesses typically have more extensive installation and service needs.
---

Q: What kind of speeds can I expect?
At Ting, we're transparent about Internet speed. Our gigabit speed (1000 Mbps up/down) is a wired-in speed. Today's wireless tech, like your router, is not currently capable of gigabit speeds. Your expected speeds (and compatible tech used to get these speeds) can be found on our help page..
---
Q: What equipment do you provide, and what do I need?
We offer two pieces of equipment. A small fiber modem called an Optical Network Terminal (ONT) paired with a separate dual-band wireless router. The ONT is provided by Ting at no additional cost to you. Any equipment costs will be for the wireless router. Your options for the router are: [list type="unordered"] [item type="spaced"]A one-time $199 purchase (comes with an 18-month warranty)[/item] [item type="spaced"]$9/month ongoing rental[/item] [item type="spaced"]$0/month BYOR (Bring Your Own Router)[/item] [/list] If you're bringing your own router, remember that we supply the ONT and you pair it with your compatible router. The one drawback of bringing your own router is our troubleshooting options become limited as we would only be able to see and diagnose issues up to the ONT.
---
Q: What are the monthly costs?
Home fiber:
Home Gigabit $89/month 1000 Mbps upload, 1000 Mbps download Unlimited usage Ting 5/5 $19/month 5 Mbps upload, 5 Mbps download Unlimited usage
Business fiber:
Business Gigabit $139/month 1000 Mbps upload, 1000 Mbps download Unlimited usage Business-level support There are no taxes on the monthly plan in any of the states. There is, however, sales tax on the one-time purchase of our wireless router, or on the monthly $9 rental fee.
---
Q: How much does it cost to be installed?
A home installation is $198 and a business installation is $398. For Westminster only, the costs are $98 residential / $298 commercial
---
Q: Why should I pre-order?
A pre-order costs $9 and is refundable at any time. The main advantage is to show interest in Ting coming to your area. We use pre-orders to help us decide where to go next. When you pre-order before the deadline you also secure a discount on your startup costs including installation and your first bill. The discount varies but in most cases, it will cover at least the entire residential installation fee. If you place a pre-order before the deadline and wish to go with the slower and less expensive monthly plan, you qualify for a discount of $50 off of your startup costs.