Explained
Checking if my address is serviceable
Wondering if you have a serviceable address? Check if you can get crazy fast fiber Internet from Ting direct to your home.
---
Wondering if your address is serviceable? Wondering what that even means? Let's address your queries (address… see what I did there?) and get you those answers.
What is a serviceable address?
A serviceable address is an address where we have or can have our crazy fast Internet fiber running to your home or business.
So how can I check my address?
First, check out your town blog. We set up pages for each of our Ting Towns to share Construction, updates and community events. Read through and see if we mention your area under the Construction, Updates tab on the right. There we present maps and information that should help you determine if we are in your area or on the way.
We put out Construction, updates every 2 months. You can also follow our social media pages as we post updates there as well.
If you see no mention of your area, go to ting.com/internet and select your city.
There, you will see an address checker. Start typing yours in. You should be presented with a dropbox of results pulled from Google. Select your address from the list and hit Check. You will get one of three messages. Here's what they each mean.
If it says, "Great news!"
Then… great news! We are in your neighborhood and ready to take your order. On this page, you should be able to see pricing and equipment options. Once your order is submitted, someone from our team will reach out within 72 hours to discuss the details.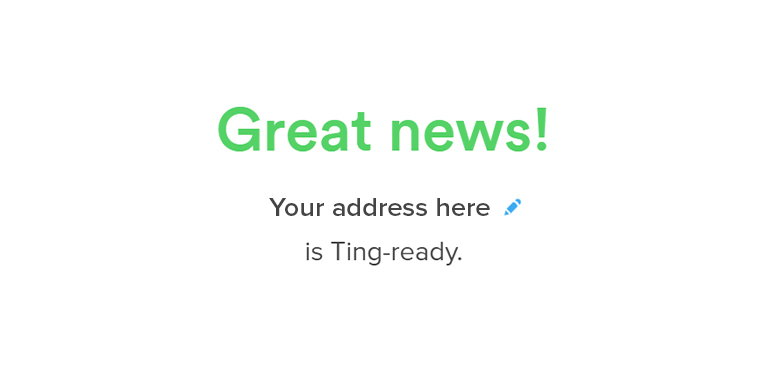 You can check your town blog to read about what community events Ting has going on in your area.
If it says, "We're not in your neighborhood."
This means that we are not yet in your neighborhood and that you can sign up for updates to be the first to know if that should change.
There are a couple of reasons why we may not be in your area but that doesn't mean it won't happen. You can cast a vote to bring Ting to your town by filling in this super short form.
If it says, "Pre-order now."
This means we may be expanding to your area and we need a pre-order to gauge interest. Your $9 pre-order generally includes some perks once it's time to install and helps us see how many people in your neighborhood want Ting Internet too.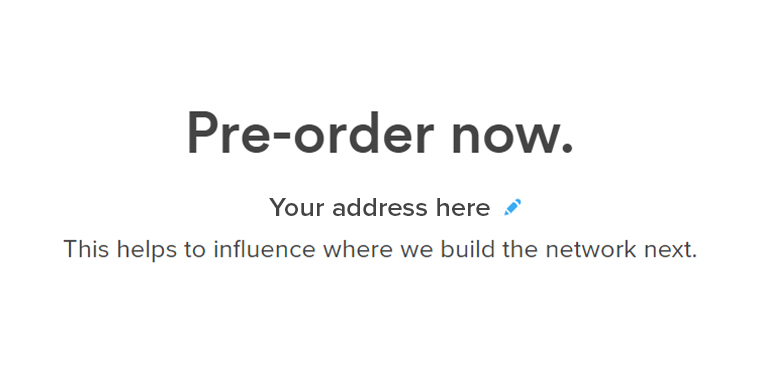 If you have questions about pre-orders, check out our pre-order FAQ.
Keep your eyes on your town blog and social media. Sign up for updates and tell your friends to do the same if you want crazy fast fiber Internet in your neck of the woods.
If you want to read more about Ting Internet in your area, check out our Getting started with Internet page, where you can find information about signing up, symmetrical gigabit, Ting rates, installation and other information about fiber Internet.