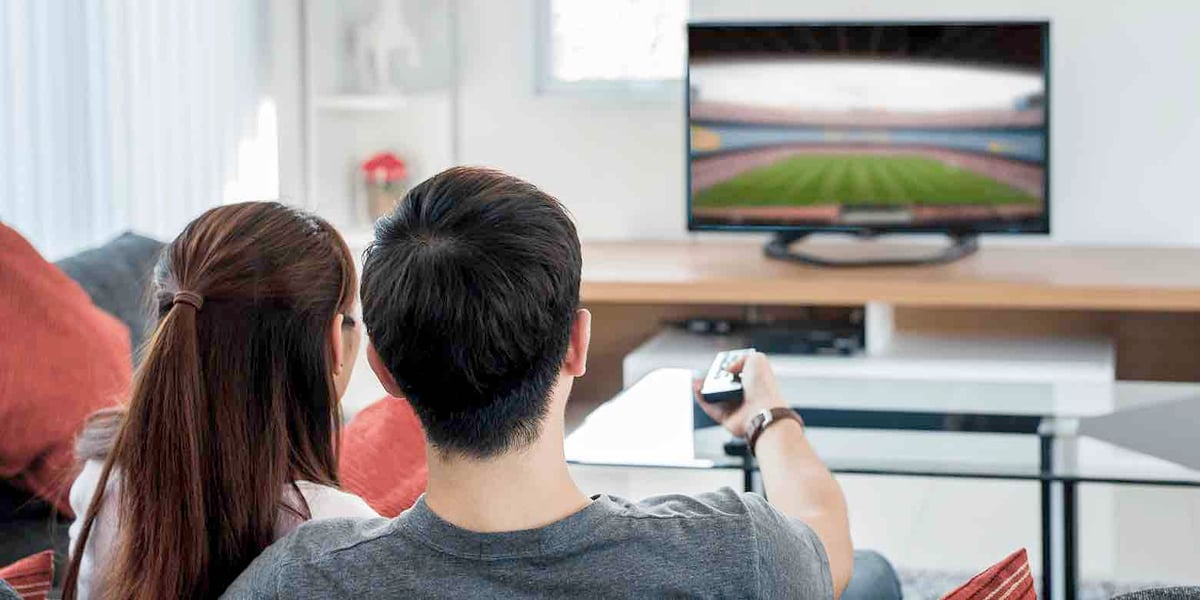 Streaming
How to watch college football online
Football season is coming. Find out where, when, and how to watch college football online, on your TV, phone or tablet this fall.
---
College football season is just around the corner, and it's coming back bigger than ever after a shortened 2020 season. Whether you're rooting for a local school or your alma mater thousands of miles away, expanded streaming options make it easy watch college football online when your team takes the field.
With so many options for how to watch college football games online, it can be easy to lose track of where and when to watch the biggest games of the week. Here, we've rounded up everything you need to know to get the big game and your favorite college team streaming on your TV, computer, smartphone or tablet once the season kicks off.
How to watch college football online across the country
Streaming makes it easy to watch college football without a cable subscription. As long as you have a high-speed internet connection, you can watch live college football broadcasts through a number of different streaming services on any device you choose.
If the game you're looking for is airing on a major TV network, a number of streaming services now offer subscription packages for the same live broadcasts you've enjoyed for years through cable TV subscriptions, including:
While streaming options vary in price and content, these services give you plenty of options for watching some of the biggest games airing every week. Combine these major streaming services with more regional options to ensure you're able to catch every game your favorite local team plays as well.
How to watch local college football online
When your top priority is streaming games that feature your local college football team, you can't always rely on major streaming services like ESPN+ or FS1. Fortunately, the expansion of streaming options for live sports has made it much easier to find local and regional broadcasts to watch via the internet.
Streaming services usually offer subscription-based access to channel bundles, so in addition to local TV broadcasts that may be available to view through streaming services, such as Sling and YouTube TV, games from your favorite college football team might also be available to watch online. Most Division I NCAA football conferences are can be viewed through branded streaming services (some of which require a subscription) that provide broadcast access to conference games not available through major TV networks.
Boise State fans in Sandpoint, ID, for example, can catch certain Broncos games through the Mountain West Network. Likewise, viewers who've upgraded to Streaming TV in Holly Springs, NC can still watch NC State Wolfpack games by streaming the ACC Network.
The Division I NCAA football conferences are connected to the following streaming platforms:
American Athletic Conference: American Digital Network
Atlantic Coast Conference: ACC Network
Big 12 Conference: Big 12 Network
Big 10 Conference: Big 10 Network
Conference USA: CUSA.TV
Mountain West Conference: Mountain West Network
Pac-12 Conference: Pac-12 Network
Southeastern Conference: SEC Network
Sun Belt Conference: Sun Belt Digital Network
In some cases, these conference-specific streaming services may be available as add-ons to existing streaming packages. Check with your current streaming services to see if you can upgrade and add any of these conference streaming channels to your current subscription.
Stay updated on college football streaming schedules
Keep in mind that football broadcast schedules can change from week to week, which means you might have to move to mix and match streaming platforms to follow your team throughout the season.
In most cases, schools will post broadcast and streaming information on their official athletic department football websites before a game. The official schedules for Virginia Tech and Wake Forest, for example, both offer information on how and where to watch each scheduled game. Be sure to check these official listings for the most up-to-date information.
No matter how you choose to watch college football online, make sure your viewing experience is delivered in crystal clear HD. When you upgrade to Ting's high-speed fiber Internet, you receive blazing-fast download speeds and a picture so good that you'll feel like you're actually at the game.