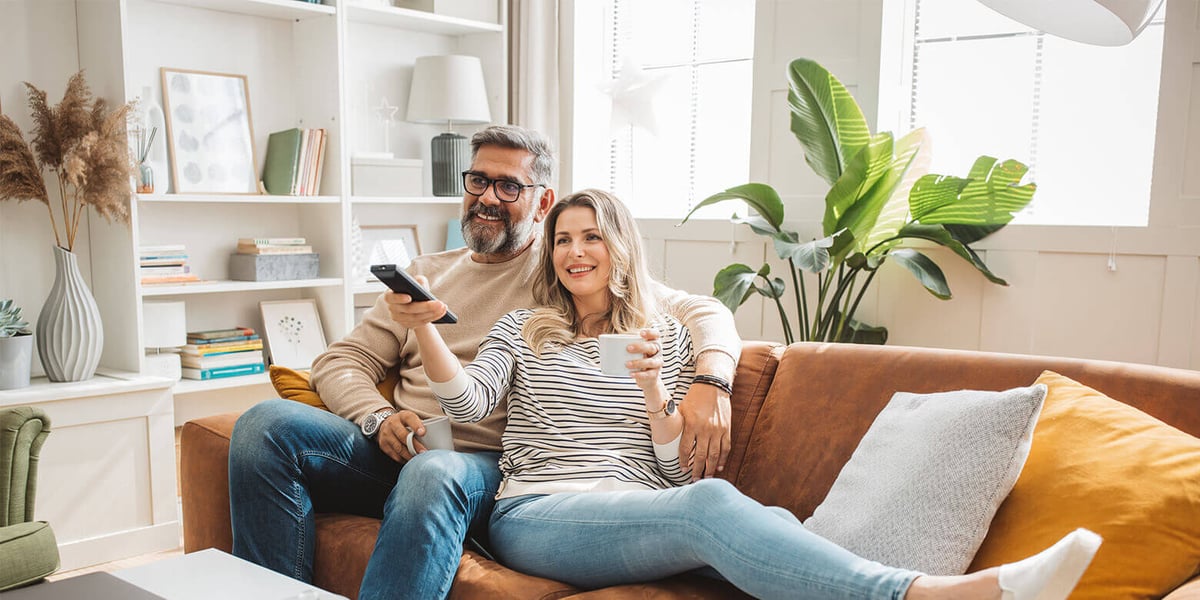 Streaming
Three reasons you should cancel cable today
More people are canceling cable and upgrading to streaming. From saving money to getting more of the TV you want, here's why switching makes sense.
---
A few years ago, "cord-cutter" referred to a fringe group of people willing to make sacrifices to get away from exorbitant cable bills. Now, switching over to streaming is recognized as a path to better TV, while still paying less than cable. We get that it's sometimes hard to separate fact from marketing fiction, so here are three reasons you should cancel cable and upgrade to streaming.
Cable is
really
expensive
Cable companies try to claim that their costs for comparable TV packages are similar to that of live TV streaming services. So to make it fair, we looked at cable pricing estimates on both ends of the spectrum. CableTV.com estimated that the average cable bill is around $87 per month. In the same article, however, they pointed out that this number, calculated by averaging hundreds of TV plans and bundles, is based on introductory pricing and doesn't include "hidden fees" (their words). Meanwhile, an analysis of 787 cable bills by Consumer Reports put the average base package at $156.71. After tacking on those infamous surprise fees, the average total jumped to an outrageous $217.42
For around $70-$75, streaming services like YouTube TV and Hulu + Live TV offer around 80 premium channels, including coveted sports and news channels that usually require package add-ons with cable. While those cable plans may advertise a higher channel count, remember that many of them are HD duplicates, music channels and oddities like "The Fireplace Channel" (which, to be fair, we love during winter). And when it comes to streaming services, there's not a hidden ree in sight.
Streaming services are a no-brainer for light TV watchers. Something like Sling TV offers a respectable 30+ live streaming channels for just $40. And if all you need is some on-demand viewing to pass the time, services like Netflix, Apple TV+ and Amazon Prime can be had for less than $10 a month each. We could all use more cash in our pockets—as it turns out, deciding to cancel cable and switch to streaming services is a good way to start.
Streaming is much more flexible than cable
One of our favorite things about streaming TV is something those services share with Ting Internet: no contracts. There's simply no reason to be tied to a service for an extended period of time or penalized financially if your needs evolve and you want to make a change. With streaming TV, you can switch services or cancel altogether at any time without worrying about cancelation fees (yep, deciding to cancel cable actually costs you more).
Ever tried to go to your cable company and ask them: "Say, I only really watch Showtime…Can you just charge me for that one channel?" Not gonna happen. However, that's literally an option with streaming. Granted, they include more programming to sweeten the deal, but you can order HBO Max, Showtime and other marquee names as standalone services if that's all you need. Mix and match a couple with your favorite on-demand service for an impressive amount of programming on a budget, or get one of the top live TV plus on-demand streaming services for all the viewing you'll ever need.
Streaming services often have either free trials or great promotions (that, unlike cable, you can cancel anytime). If you keep an eye out for those, you can try out a bunch of services and see which fit your needs best either for free or for very little money.
Cable isn't as convenient or reliable as streaming
With streaming TV, you have the guarantee of being able to watch wherever and whenever you want on any device. Phone, tablet, or smart TV—you're all set. And if you do want to keep it classic and watch in the den on the vintage big screen, an over-the-top device like Apple TV or Roku has you covered.
With many cable providers, wherever your set-top box is located is the only place you can watch. Want to use the same cable subscription on the bedroom TV? You guessed it—that's an extra charge. And sure, some larger cable companies do have apps which allow you to watch on your mobile devices. But in addition to being an inferior streaming experience, you've likely bundled your cable with slower and less reliable cable internet to lower the sting of that massive bill. Which means the more people streaming (or if there's poor weather), you can expect slow downs and even drop outs.
Enjoy the best TV experience with Ting Internet
With lightning-fast Ting Internet, every member of your household can stream simultaneously and still enjoy buffer-free HD programming. And since our connections use fiber-optic cable all the way to your modem, you can be sure you'll get the fastest speeds and none of the reliability problems of cable internet. Ready to cancel cable and upgrade your TV and internet? See how easy it is here!