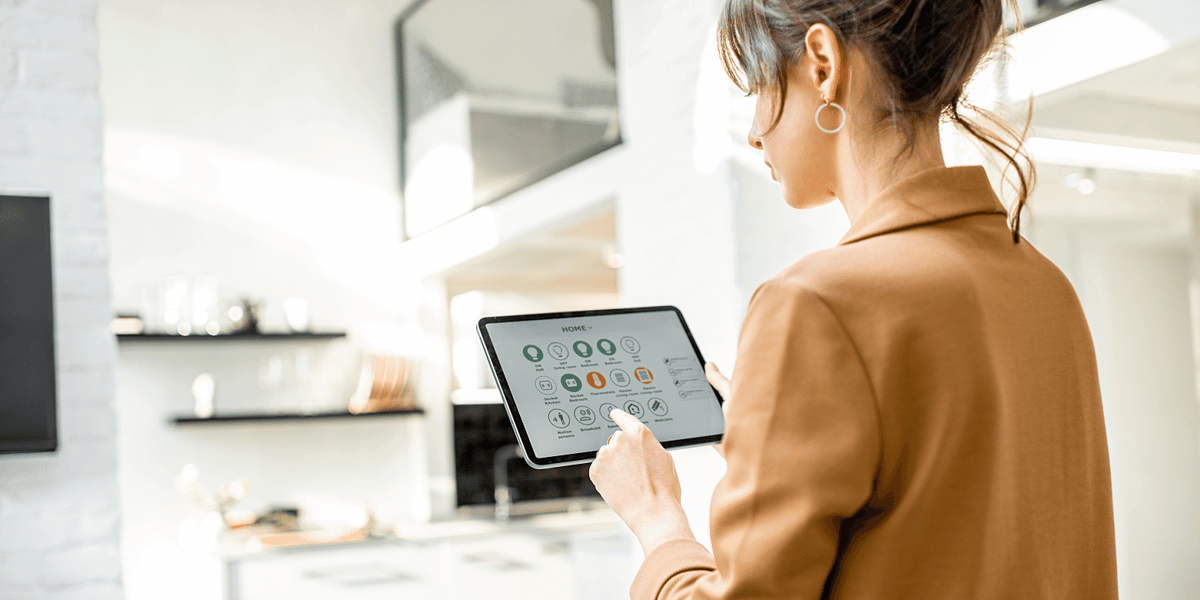 Featured
Smart home rebates and incentives: Get money back for your smart home
Smart home devices are more affordable with rebates and discounts. Here's where to find smart home rebates that lower the cost of smart home tech.
---
If you're thinking about buying a smart home device like a Nest thermostat or a smart home security system but you're dealing with a little sticker shock, we have some good news: You might be able to offset the cost with a rebate or a special discount. With a better price, it'll be easier to create the smart home of your dreams. Here are a few tips on where to find smart home rebates and how to get money back on your internet-enabled devices.
Where to find smart home rebates
Energy utility companies often offer rebates for gadgets that can help you optimize your energy usage, such as smart home thermostats and smart light bulbs. Some energy companies even run stores where you can buy connected devices directly and take advantage of one-stop shopping for your smart home needs. Energy providers may even sweeten the deal further if you join their demand-response program and let them remotely adjust your thermostat when the electrical grid is struggling. In those cases, you may be able to swing a special smart thermostat rebate or get an annual discount on your electricity bill—that is, if you're comfortable with giving up control of your thermostat when there's peak demand.
Smart home security systems can prevent break-ins or theft, reducing the risk of owning or renting a home. Insurers are always on the lookout for ways to reduce risk, so they want to encourage people to use these kinds of technologies. If you're thinking about getting a smart home security system, your insurance provider might be willing to toss some smart home rebates your way, discount your homeowner's insurance or renter's insurance, or even give you a combination of the two. Some insurance companies partner with specific smart home security companies to offer attractive rebates on specific systems, so it's worth researching what kinds of deals you can get before making a purchase.
Security is just one example, though. Smart smoke detectors are another. There are also smart hinge attachments available that automatically close doors in case of a fire and attachments that can be installed on a stove to alert you if the range is turned on. All of these smart home innovations can reduce the number of claims that policy holders file, so insurers will probably want to entice people to use them. Check with your insurance provider and see what kinds of discounts they offer. If you don't have homeowner's or renter's insurance right now, consider shopping around to see what's possible. You may be surprised to find there are more kinds of smart home rebates available than you thought.
Other places to find discounts on smart home tech
You might also be able to nab a rebate or a discount on smart home tech at a specific store or retail chain. Some retailers have smart home rebate finders on their websites that can make it easier to find affordable smart home devices. You might also be able to get a terrific price around Black Friday or during another time of year when retailers often have sales.
With a little planning, you might even be able to get a rebate or a special deal from your energy provider or insurance company on top of the discount you got at the store. By monitoring the price of your desired smart home device for a while, you can get a sense of what a deep discount looks like and pounce when the time is right.
Depending on where you live, your city or state may also offer rebates or incentives to people with energy-efficient smart devices in their homes. This might be another way to get a smart thermostat rebate or a discount on that automatic light switch you have in your shopping cart. You can also use the federal government's rebate finder to look for special offers on energy-efficient products in your area.
Smart home rebates make smart tech more affordable
Smart home technology may be a little pricey, but it's more affordable with the right rebate or discount. There are many ways to get your hands on some great smart home gear for less money these days, whether through your energy provider or your insurance company. With a little sleuthing, you can get a great deal on that smart home thermostat or security system you've been wanting to buy.
If you're adding smart devices to your home, you need an internet provider that can keep up. Learn more about Ting Internet: fast, reliable fiber internet that ensures your smart tech is working at its best.