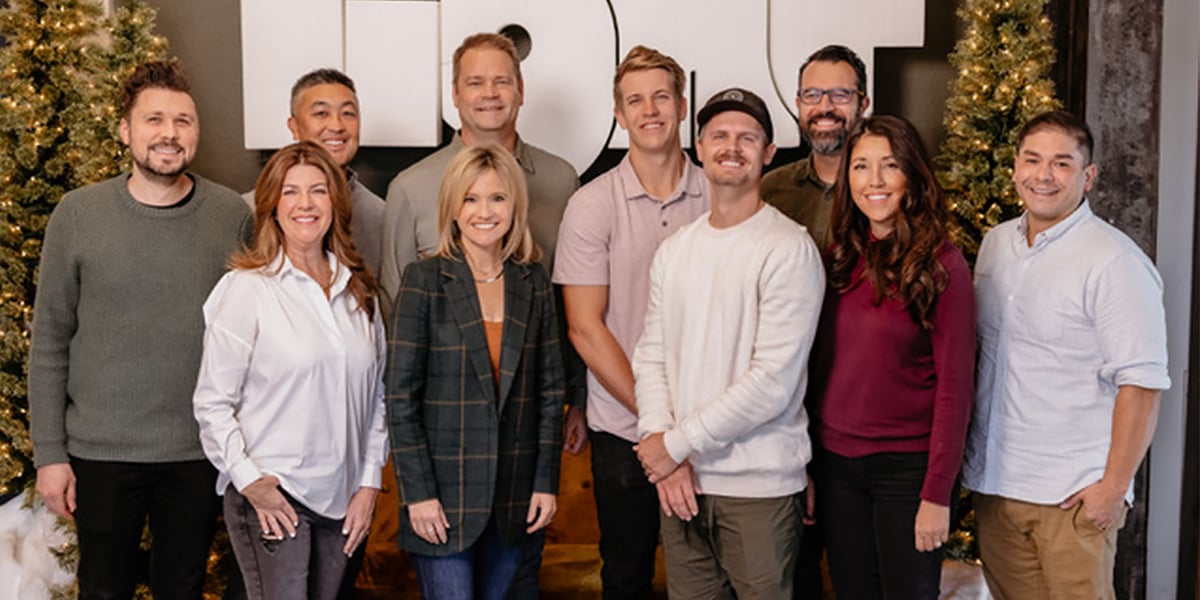 Business
Supporting Success: How Venture Church Thrives with Ting Internet's Business Fiber Connection
Read our Q&A with Venture Church to find out what their experience has been like since switching to Ting Business Fiber.
---
While residential Ting Internet provides homes with an incredibly powerful internet connection, we know that entrepreneurs committed to growing their businesses need additional tools and extra support. That's why we offer Business Fiber Internet with features like static IPs, 24/7 customer support and uptime/bandwidth availability guarantees.1
We recently got the chance to speak with one of our valued customers in Encinitas about how they got started, how Ting Internet has played a pivotal role in streamlining their operations, and more. Read our interview with Venture Church below!
---
Customer since: 2022
Venture Church Director: Eric Knoblock
Can you tell us a bit about Venture Church?
Venture Church launched in the fall of 2014. We met in the Encinitas Community Center for three years as a portable church until God blessed us in 2017 with our current building off Santa Fe Drive.
What makes Encinitas a great place to start a business, congregation or any other type of organization?
The community, the people and small beach town vibes.
How did you hear about Ting Internet?
Years back, I knew about Ting's mobile business and then heard about Ting Internet when they launched their fiber network in Solana Beach. Once they expanded to Encinitas, we placed a deposit to be one of the first to get their fiber internet.
What was your internet experience like before you had Ting?
Our previous provider just couldn't provide the consistent upload speeds we needed to livestream three services every Sunday. We were constantly having dropped frames and inconsistencies in our livestreams.
How has your experience been since making the switch to Ting?
We've been with Ting for a year now on a dedicated fiber line and haven't had a single issue. Our internet has never been down, and we no longer drop any frames or have any issues with our livestreams—all while [Ting's service costs] about the same as the shared cable internet service we had previously.
"Ting has exceeded our expectations, and not only have we received a flawless connection over the past year, but we're paying one third of what other fiber providers charge."
Why is it important for your business to have fast and reliable internet service?
Fast, reliable internet is crucial for our church as once we go live, we're pushing out a constant video upload for over an hour. Do this three times every Sunday, and if your provider can't handle the stream, your end users notice the ill effects.
Have you ever had to call our customer service?
Only once, but the issue ended up being our own equipment and had nothing to do with Ting. They still worked diligently to make sure everything was good on their end and even sent two technicians out to confirm our internet was coming to our property perfectly.
How has Ting been as a community partner?
I've seen Ting around town involved with different community activations, and we look forward to potentially partnering with Ting on some local service projects through our #lovethe760 initiative.
What would you say to a business that is hesitant to switch to a local provider like Ting?
Have zero hesitation. Ting has exceeded our expectations, and not only have we received a flawless connection over the past year, but we're paying one third of what other fiber providers charge. If Ting fiber is available for your business or residence, sign up ASAP.
Thanks for taking the time to speak with us, Eric!
---
1. Uptime and bandwidth availability guarantees available with Enterprise Fiber package only.