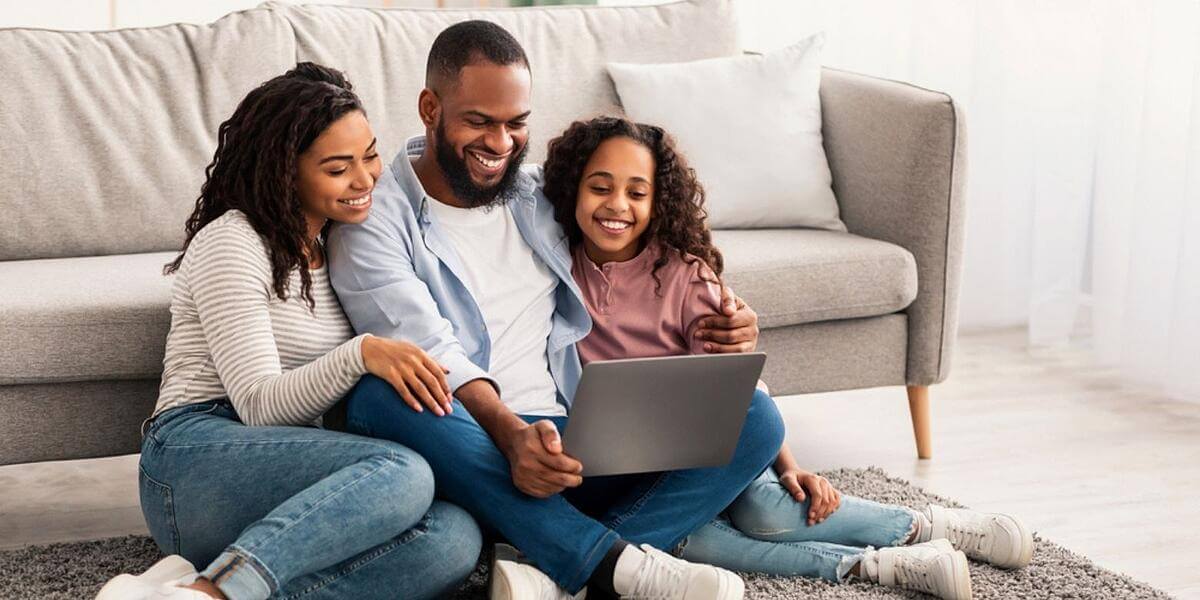 How to switch internet providers: A step-by-step guide
If you're like most Americans, you depend on the internet more than ever before. Here's how to switch internet providers without the hassle.
---
If you're like most Americans, you depend on the Internet more than ever before. According to Pew Research, 90% of Americans say the internet has been essential for them during the pandemic.
People rely on the Internet to get work done, take online courses, keep in touch with loved ones and unwind after a long day. If you're thinking about switching your internet service provider (ISP), you might be nervous about losing this important lifeline. However, you can make the switch with minimal stress. Here's a step-by-step guide on how to switch internet providers.
How to switch internet providers
If you're wondering how to approach switching internet providers, you might be concerned about running into unexpected bumps in the process. However, with the right ISP you can have an easy transition, and by doing a little homework in advance, you can learn how to switch internet providers with as little anxiety as possible.
1. Don't call your current ISP just yet
Try to find as much information as you can by yourself before you get on the phone with your current ISP. Although they probably have the answers you need, they're also very interested in keeping you as a customer. If you call them up and start asking questions about your current service, they might try to connect you with a customer retention specialist who may try to persuade you to stay. See how much information you can gather by logging into your customer account portal before you give them a buzz.
2. Check the documentation
When you're thinking about switching internet providers, keep a close eye out for anything that might throw a wrench in the process—starting with the paperwork. As you look things over, ask yourself, "Can I switch internet providers mid-contract?" You may have a contract that prevents you from switching, or your current ISP may require you to fill out specific forms to cancel your existing internet service.
3. Determine the costs
An ISP will often charge you an early cancellation fee when you try to leave them for a competitor. If you have any outstanding bills, that could delay the process too, so make sure you find out whether there are any hidden fees and settle up any open account balances before you make the jump.
4. Ensure you have the right equipment
If your current ISP gave you a modem or router when you originally signed up with them, they'll probably take it back or ask you to bring it to one of their locations after you cancel your service. Even if they let you keep your old modem or router, it may not be compatible with the new ISP. Depending on the new internet service you're looking to get, your new ISP can probably give you new equipment. Or, if you're the DIY type, you may be able to purchase and install your own.
5. List the devices and services that use your internet connection
Do you have smart home devices, security systems or streaming TV solutions that rely on your internet connection to work properly? Create a list of every device and service that uses your internet connection, and make a plan for how you'll move them over to the new internet service with minimal disruption. If anyone else uses the internet connection where you live, include their devices and services too.
6. Figure out how to handle your email account
Some internet service providers give their customers email accounts in addition to internet service. If this applies to you, you may be wondering, "If I switch internet providers, do I lose my email?" In some cases, your email account from your current service provider may be deactivated if you switch providers. In that case, you'll want to switch from your internet provider's email to something better. Your current ISP may allow you to forward incoming email to a new address for a certain period of time so that people can still reach you while you're making the switch.
7. Plan for overlap between providers
It's better to have more internet than you need than to have no internet at all, so you'll want to ensure that you know how to switch internet providers without losing internet service. Although it might be tempting to cut costs by having your current ISP shut down service before the new internet service is ready to go, you'll likely avoid some stress if you plan for a little overlap between the two.
Get Ting Mobile for only $10/month.
Now that you're a Ting Internet customer, switch to Ting Mobile for only $10/month. Get unlimited talk, text and data with nationwide coverage! Optimize your digital experience with this amazing deal today!
Switch to a new internet provider without the hassle
The idea of losing your internet connection can be enough to make anyone a little jittery, and for good reason. We use the Internet to work from home, attend classes, video chat with friends and family, stay healthy with regular telehealth appointments, and kick back with live sports streaming.
Fortunately, switching to a new internet provider doesn't have to be disruptive or overwhelming. By following the tips above, you can switch providers without any headaches, and before you know it, you'll be up and running on a lightning-fast connection from your new provider, enjoying everything the Internet has to offer.
When it's time to switch ISPs, Ting offers a smooth transition. Upgrade for faster, more reliable internet.