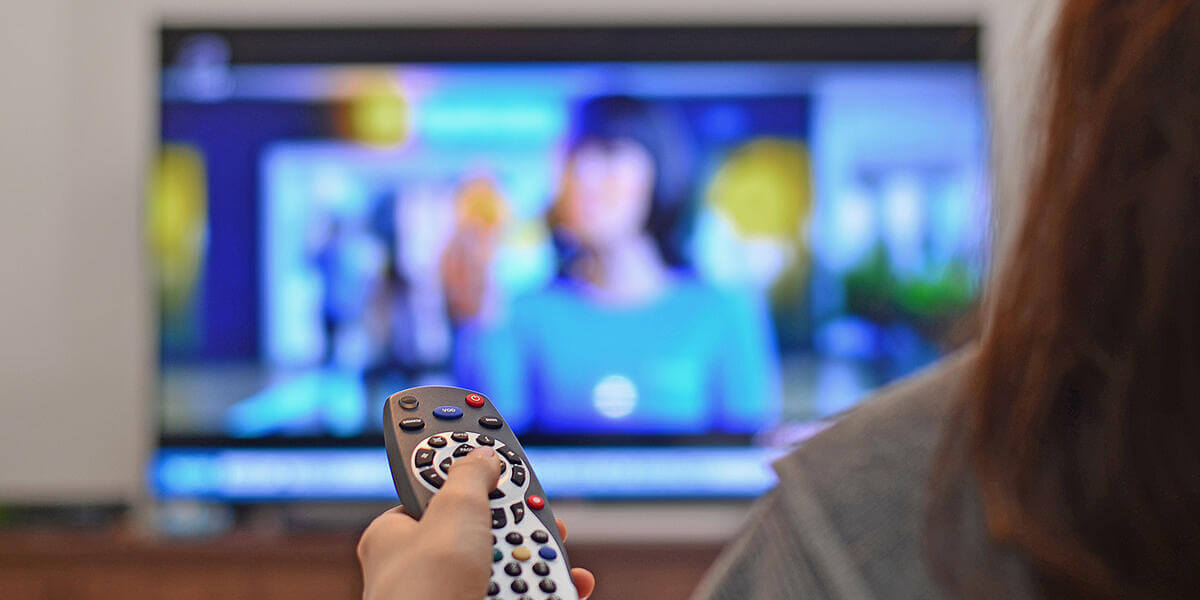 Tips & Tricks
How to watch news without cable
Whether you're willing to pay a monthly fee or looking for something completely free, here is a guide to streaming news coverage without cable.
---
In the past, getting rid of cable meant losing access to cable news. However, streaming services like Sling TV, YouTube TV and more now give you access to every cable news channel you desire—without the exorbitant cable bill.
In fact, along with big names like Fox News and MSNBC, cord-cutters will enjoy a variety of additional news services they would be unlikely to get via cable. It turns out that cutting the cord is the way to News Nirvana! Here's how you can live your best news life, whether you're willing to pay a monthly fee or looking for something completely free.
Paid options
For $40, this basic plan gives you about 40 channels, including FOX News, CNN, MSNBC, ABC News and Bloomberg TV. Get the $6 "News Extra" add on and you'll gain access to Newsmax and BBC World News, business news from FOX Business and CNBC, weather forecasts on Weather Nation, and more.
At $64.99, YouTube TV is one of the more expensive options when it comes to streaming services, but that's because it offers a truly mammoth selection of over 100 channels. That wide selection extends to its news offerings. Not including the reporting from many local networks, you'll be looking at about 15 news channels in most markets, including CNN, Fox News, MSNBC, BBC America, CNBC, Fox Business, TYT Network, ABC News Live and more.
While Hulu allows you to stream shows on demand like Netflix, Hulu + Live TV is an expansive cable replacement along the lines of YouTube TV. At $69.99 with a near-identical list of channels, it's really up to which content collection appeals mo to you.
You'll also be able to get local news stations on some of these services, depending on the package you choose. The best part of these services is that there are no contracts. You can try whichever one you think best suits your needs, and if you change your mind, just cancel that service and try another.
But what if you don't want to pay anything for news?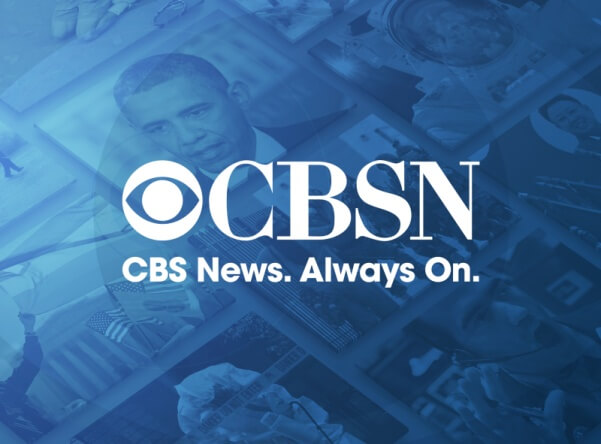 100% free news option
Got a smart streaming device like a Roku, Fire TV or Apple TV? Well, that's great news for you getting the news! These devices offer apps that often include a mix of live news and on-demand content.
CBS News
/ABC News/BBC News/etc.
Practically all of the big news channels have an app. It's important to understand that you won't get the 24/7, live channel experience from these apps. For example, CNN's app offers a 10-minute TV preview each day alongside on-demand news content and original series. Still, it's pretty great considering you won't be spending a penny.
This streaming service—available via Roku, Amazon and Apple—is great for those hoping to replicate the cable experience. It offers a list of channels, including CBS, NBC and ABC News Live. Thanks to ad support, it's completely free.
The same idea as Xumo, Pluto TV one offers NBC News, Bloomberg and CNN (though the latter is mostly on-demand clips with the occasional live feed).
Sometimes an international event happens, and when it does, U.S. news isn't always the best place to look for coverage. Sky News is one of the leading news sources in the U.K. and does a great job of covering not only U.K. news but world news as well. Unlike most of the U.S. networks, they do offer a 24/7 live stream for free in their apps for Roku and other streaming players.
Viewing local news without cable is even easier once you don't mind going retro. You're going to think we're kidding, but maybe the best free local news hack is an old-school antenna. They've come a long way from being two metal sticks—if you have a high-definition TV, you can even get an HDTV antenna! Check out our guide to antennas to help you get started.
If this isn't an option for you or you can't get the channel you want using an antenna, you can use a service called NewsOn to stream local news stations from many parts of the U.S.. Just check out their website to find the station nearest to you.
What about weather news?
Is your biggest fear about cutting the cord losing the Weather Channel? Check out WeatherNation, a free 24/7 news channel. It's available on most major streaming players and even in your browser.
Why cord-cutters love Ting Internet
Once you know these tricks, it's clear that the best place for news junkies isn't cable TV, but online streaming to your smart TV, laptop or mobile device. To make the most of all that high-definition news, you'll want a super-fast and reliable internet connection like what you'll get with Ting. Gigabit fiber internet means no buffering or service interruptions, even during the worst weather. Visit tinginternet.com to learn more.