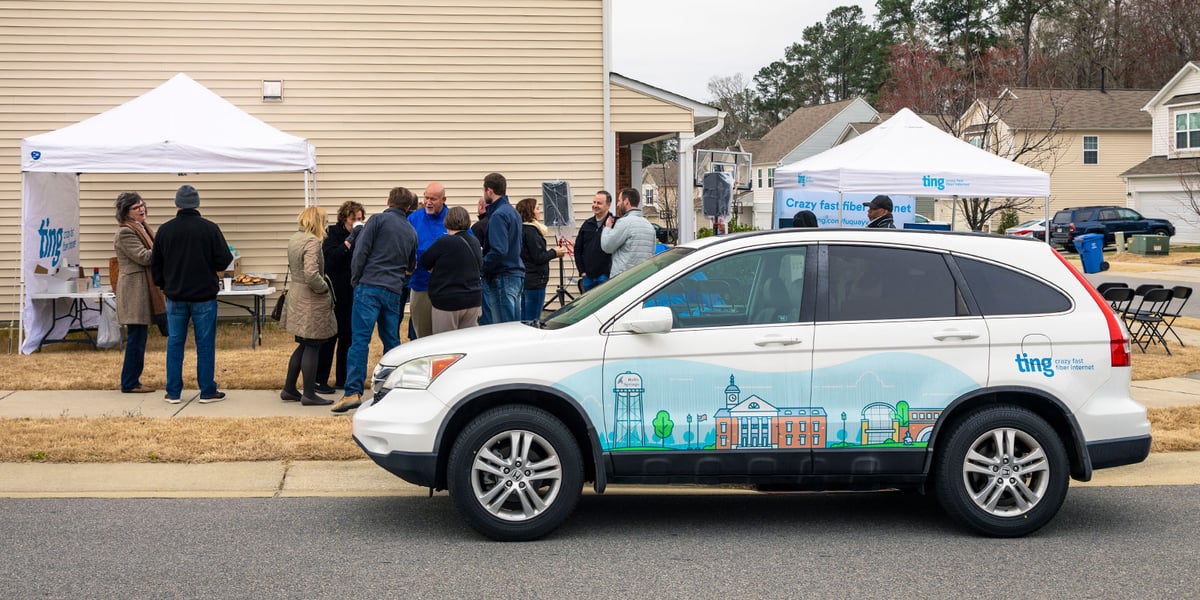 Featured
Improve your internet experience with Ting's internet speed test
Take Ting's internet speed test to improve your online experience. Get lightning-fast speeds for smooth video conferencing, online gaming, and streaming.
---
Are you tired of slow internet speeds and unreliable connections? Do you find yourself constantly frustrated with buffering videos and sluggish downloads? If so, you're not alone. If you're struggling with poor internet performance but don't know where to start to fix it, we think it's time for Ting's internet speed test.
The Ting Internet speed test is a quick and easy way to check your internet speeds. The test will run automatically, taking just a few seconds to complete. Once it's done, you'll see your download and upload speeds displayed on the screen.
Want to learn more about internet speed? Check out these resources below:
After you get your speed test results (and check out Ting's Internet Speed ebook to learn more) you may realize that your current service isn't up to par. Well, if you're looking for lightning-fast internet speeds, Ting Internet has got you covered. Whether you're streaming 4K video, playing online games, or working from home, Ting's gigabit internet speeds will give you the fast and reliable connection you need.
But it's not just about speed. Ting Internet also offers a high-quality internet experience with low latency and minimal lag, making it ideal for activities like video conferencing, online gaming, and streaming. With Ting, you can enjoy a smooth and seamless online experience, even during peak usage hours.
If you're ready for a high-quality online experience, Ting Internet is the way to go. Take our internet speed test and see the difference for yourself. With speeds up to 1000 Mbps and a reliable, low-latency connection, the choice is clear: Ting is perfect for anyone who demands the best from their internet service provider.
---

Best speed and reliability of any Internet company I've ever used, with great customer service."


John Blake
Charlottesville, VA