Streaming
Educational favorites for cord-cutters
Looking for educational programming for kids and learners of all ages? Look no further than your TV for these educational favorites.
---
TV is a great way to be entertained with hours of wonderful movies and shows. And your TV can be an exceptional educational tool not just for you, but also for your kids. With thousands of hours of top-notch content, you could easily get lost in a world of biographies, documentaries and science shows.
In the past, you could only hope to find something educational on a topic you were interested in and at a time convenient for your schedule. Now, with cord-cutting, there is a vast range of educational programs available when you want it and how you want it.
Allow us to share some of our favorite sources for educational programming.

For all ages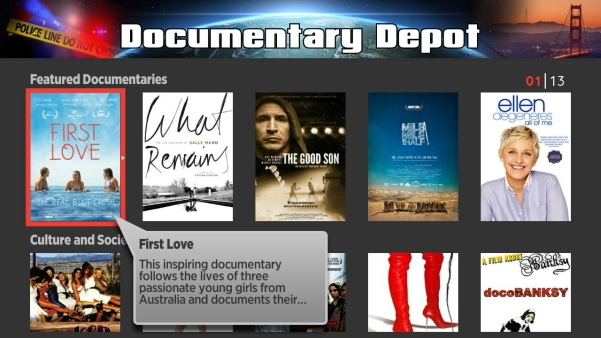 Do you own a Roku and love to watch documentaries? Make sure to grab the free Documentary Depot Channel on your Roku. Documentary Depot has over a thousand documentaries on a wide range of topics including nature, war, culture, society and many more.
This is a 100 percent free source with new content continuously being added to their already extensive list of documentaries.
Did you love the Science Channel you watched with your old cable provider? CuriosityStream is an excellent source of science shows and other educational programming featuring some of the biggest names from the ScienceChannel. They cover everything from breaking-edge future tech to a look at Alexander the Great. There's definitely something for everyone; from hour-long specials to entire series of shows dedicated to one topic, CuriosityStream has you covered for only $2.99 a month.
Love the History channel but despise reality television? Check out the History Vault service brought to you by the History Channel. It is full of the best of the History Channel. Love military history? You can create your own marathon of military-related shows. Love American history? They have you covered! In the end, History Vault has almost everything a history buff could want.
For kids
Summer break is just starting for many Americans and, if you're like me, you may be wondering how to keep your kids involved in some form of education during the summer months. Fortunately, being a cord cutter gives you access to an extensive range of content that can be tailor-made to your kids' favorite topics. If your child is interested in sports, they can learn from sports history shows. If they are interested in working with their hands, they can watch videos on woodworking projects. An Internet search for the term "building projects for kids" brings up a great list of kid-friendly projects from Popular Mechanics, Lowes, the Science Channel.com and 145,000,000 other websites! Cord-cutting can provide amazing resources to help you get your kids more interested in learning.
Do you want to do some scientific experiments with your kids, but are not sure where to start? Are you looking for a productive and enjoyable way to spend some time with them? Future Scientists is an excellent Roku Channel that shows you how to do fun creative science projects right in your own house. They will show you everything you need for each experiment and, in an entertaining manner, walk you through enjoyable, easy projects that not only fascinate your kids but also help them learn.
Does your child have a favorite subject? Maybe a point in history they love? What about a hobby they are excited about? Education should be fun, and one of the best ways to make it fun is by finding a topic they love and encouraging them to explore. Head over to YouTube and search for their favorite topic. You may be shocked by the wealth of original content available for free, some of which seems to have come from the best cable TV channels.
This is just a taste of the millions of fascinating educational options out there for cord-cutters. You may be interested in a review of our favorite resources for classrooms. Do you have a favorite educational streaming source? Post it in the comments so everyone can learn about it.