Featured
eLearning: Online courses make the best use of your time
eLearning will help you buckle down and level up with online classes - whether you're just exploring or actively pursuing your passion.
---
Online courses are popping up everywhere. If you're one of those people that needs to be productive, you might want to consider an online course… or several! Depending on your time and budget, and whether you're looking to upgrade your skill set and stand out at your next interview, it's a good time to try something new before investing a lot of time and money in a formal education.
So get ready to dust off that old notepad (or the guitar you have leaning over there) because you're going back to school and this time, it's going to be fun. From fine art and cooking to life coaching and yoga, even computer and business skills, there's no shortage of online courses for every palate. Most of those shared here are free. Some charge a nominal fee compared to what you would pay at a college, university or local workshop.
Online courses to ignite your passion
A list of online classes for those looking to get a bit creative. Since many of these courses are free or offer free trials, all you risk is time.
Music
If music is your true passion, and you're a bit tired of watching amateur tutorials on YouTube, Fender is now offering 50% off their annual plan for guitar, bass or ukulele lessons. Classes are divided into levels that contain video lessons and practice material. Courses start with the basics: reading chord charts, beginner chords, strumming and rhythm and then become more challenging as the classes advance. Dust off that poor guitar in the corner and give your neighbor something to complain about.
Photography
Not sure where to start with photography? Nikon School Online has you covered with free online courses in photography fundamentals, DSLR basics, how to photograph kids, landscapes, pets and more. Videos are just under an hour long each and all of them are free. These videos are a great start for beginners, to get familiar with the equipment and develop a well-trained eye. If you don't have fancy equipment, don't worry, some of these courses focus on helpful tips and tricks.
Cooking
Rouxbe offers many in-depth culinary classes such as mastering knife skills, cooking a perfect steak, creating vegan desserts and making pasta. Courses feature tasks, tips and upwards of 30 videos per course, which means there is plenty of information to… digest. Rouxbe offers these courses for $9.99 per month or via annual subscription for $99 (but you can try it free for 30 days). They also have a couple of additional certificate courses that cost more than a pretty penny for those seeking a career change. Fans of Forks Over Knives, a popular book and documentary on Netflix, can also take plant-based cooking courses for a small fee.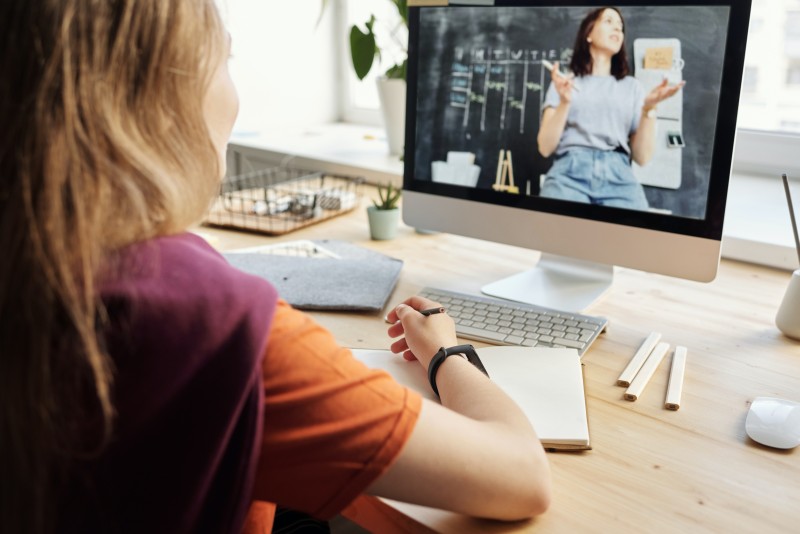 Online learning platforms that help develop skills
This selection of free courses will get you thinking about the next step and dive a little deeper to develop a skill. Curiosity is everything. You might wonder if you have what it takes to pursue something - why not try some classes for free and see how you go? The following are online courses with such great offerings that it's impossible to list them all. Check them out and decide which is right for you.
Alison
Alison is a completely free learning platform, which is pretty amazing when you see some of the courses it offers from schools around the world, like Cambridge University. Downloadable certificates or diplomas come at an extra cost, but if that's not your main goal, the classes themselves are free. Learn conversational German or Japanese, study makeup artistry or take any number of courses related to science, marketing, math, business, fashion, design or lifestyle. Try not to be discouraged by all the ads!
Coursera
Coursera delivers free courses and paid degrees in topics normally studied at a university or college level, with offerings from leading institutions like Yale, Stanford and Duke. Courses in business, computer science and health are offered alongside languages and personal development. Due to the large amount of courses (free courses and paid), it's necessary to use their filters to sift through all the courses.
Skillshare
Skillshare often offers one, two or three months of free access to the thousands of creative courses they offer, from illustration and watercolors to photography and video editing, as well as courses on business management, UX design and other things budding entrepreneurs might find useful. They also provide curated workshops that include feedback and guidance at an additional cost. Artists often offer discount codes on their social media pages so browse to see if some of your fave artists offer classes or have an account.
Online courses to get you hired
Okay, we can't make any guarantees but it can't hurt to upgrade your skills. Maybe you'll discover an aptitude or learn a new industry term to throw around during an interview. You never know.
Harvard
Wait, are we about to tell you that you can finally get your Harvard degree? Well... we wish. We can tell you though that Harvard University offers over 50 free courses across faculties. Computer programming, analytics and technical courses are offered next to classes examining the pyramids of Giza, global health and the work of Shakespeare. Harvard is affiliated with edX, an online learning platform that offers even more free courses and certifications from participating universities around the world. Leadership, engineering, business and psychology—there's no shortage of course topics to fuel a curious mind. While courses are generally free, obtaining a certificate of completion is roughly $100 and is completely optional.
Google
Google Digital Garage offers a bunch of courses (126 to be exact). Like edX, some courses are from Google while others are run by affiliates. Some may charge a fee for upgrades, printable certificates, testing or renewals. For example, the GoogleAds course is free but there is a $50 fee to take a test every year for the certificate to be valid. Other courses are aimed at career development and feature topics such as data tech, digital marketing, career development and even mindfulness. Google Digital Garage offers a free 40-hour Fundamentals of Digital Marketing certificate that covers the basics of SEO, content development and online marketing.
Udemy
Slightly different than the platforms above, Udemy offers courses ranging from $30 to $200 and more for degree and diploma programs. As with all subscription-based services in this article, they offer a 30-day money-back guarantee on all courses. The website claims to offer over 150K courses in over 65 languages and it seems there really is something for everyone, from developing a technical skill to building your personal hobby into an empire. Here is a random smattering of courses we're mentioning: public relations, robotics, 3D animation, reiki and aromatherapy, food photography, podcasting, Raspberry Pi, stock trading and Linux administration. Is your head spinning yet?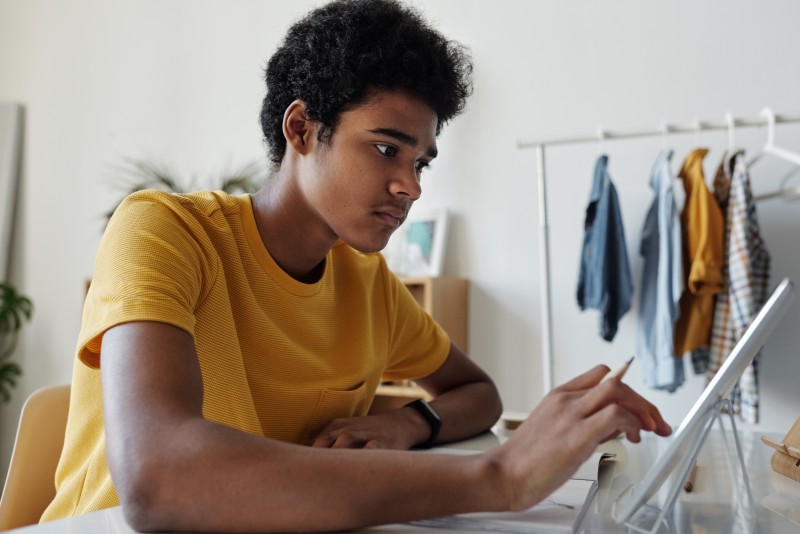 And then on top of all that there's...
Masterclass
If you've been on YouTube, you've seen ads for Masterclass, offering wisdom and techniques from some of the world's leading experts and artists. From writing a book with Margaret Atwood to questioning how you think with Neil deGrasse Tyson, from learning to hit a high note with Christina Aguilera to mixing beats with Deadmau5, Masterclass offers something quite unique—a chance to learn from some of the biggest names around. Gordon Ramsey, Spike Lee, Annie Leibovitz, Martin Scorsese, Anna Wintour, RuPaul, Chris Hadfield—the list is as impressive as it is diverse. Masterclass costs $240 for two unlimited annual passes. Since this cost is shared with two people, you'll essentially pay $120 for access to all these classes. If you think about how much you pay for streaming services per year, this "expense" might actually bring more value to your life.
eLearning is for everyone
While Khan Academy is for kids, adults might find it useful, especially with school-age kids around the house. Biology 101 anyone? Quick, what's a mitochondrion? Clearly, we could all use some back-to-school refreshers.
The best thing about online learning is that it's accessible to anyone with an Internet connection. If you want to make time and invest in yourself, you can; the choice is always yours and luckily the options are endless.
More eLearning ideas from Ting Internet
If you're looking for some alternative learning tools for you and yours, here are some more eLearning ideas.
Free online learning resources parents can feel good about
Educational and fun resources for school-aged children.
The best podcasts for kids are educational, engaging and fun
A list of podcasts that inform, entertain and relax the young mind.
Ten helpful (and free) resources for homework help
Supplement your studies for free, for one-off questions or with entire lectures.
Streaming services and cord-cutting in the classroom can save money
Help make classroom learning a bit more interesting with these streaming services.
Here are five of the best educational podcasts for students of all ages
History, space, grammar and interesting facts in bite-sized podcasts for learning on the go (or from home).
Educational favorites for cord cutters
Stream educational shows and documentaries online - without paying for TV service.
Free audiobooks to download without infringing on rights
Why pay for books when you can listen to hundreds, if not thousands, audiobooks online for free?
Our favorite study apps to research, organize and prepare for tests
Helpful aids can kick your study habits up a notch and keep your mind focused.