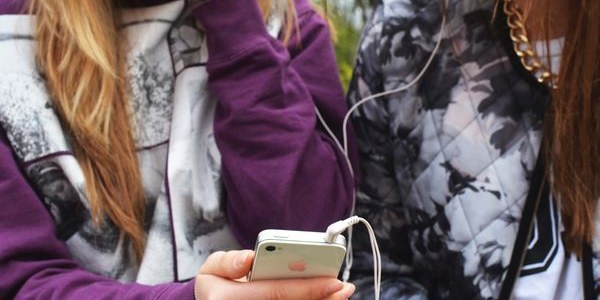 Featured
Five of the best educational podcasts for students
You can learn a lot about science, history, grammar and other topics by listening to podcasts. We cover five of the best educational podcasts for students.
---
Podcasts for learners young and old
Learning isn't confined to a classroom. It's a life-long pursuit. You don't have to read all day or move into the library to gain new knowledge though. You can learn about science, history, grammar and any number of other topics with the wealth of amazing podcasts out there.
With over 2 million podcasts out there, it can be a bit overwhelming. We've picked a few of our favorite entertaining and educational podcasts to share. We'd love to hear your favorites and recommendations in the comments below.
Five of the best educational podcasts
Stuff You Should Know tackles a huge range of subjects. If you want a podcast that will explain everything from net neutrality to Amelia Earhart's disappearance, then Stuff You Should Know will keep you coming back week after week.
Most of Stuff You Should Know's episodes last between half an hour and an hour. Regardless of the subject or length, you get a professional podcast that entertains while it educates. SYSK has appropriate content so it's great for students of every age.
---
Your poor history teacher doesn't stand a chance at covering every significant historical event. That's why Stuff You Missed in History Class gives you the information you need in three episodes per week. We consider this one of the best educational podcasts around.
Most of Stuff You Missed in History Class's episodes are topically relevant. You'll learn about civil rights, science, art and just about anything else that might pique your interest. The podcast even produces annual Halloween shows about murders, supernatural creatures and other spooky subjects.
---
Teachers expect you to use perfect grammar and punctuation in your papers, but few of them will explain how to choose your words properly. Grammar Girl comes to the rescue with nearly 700 episodes covering common grammar mistakes. Mignon Fogarty, the original Grammar Girl, and her friends also tackle fun subjects like how to use language to get people to listen to you.
Most Grammar Girl episodes last between 10 and 20 minutes, so you don't have to invest a lot of time in them. Turn on an episode while doing chores, driving to school or sitting around your room. If you pay attention, you'll learn the tips that you need to ace your papers.
---
Astrophysicist Neil deGrasse Tyson's dedication to all branches of science has made him one of the most popular intellectuals on the planet. On StarTalk, he gets to have a little fun by discussing subjects like evolution, gravitational waves and the search for extraterrestrial intelligence.
Tyson attracts co-hosts that include comedians and actors as well as professional scientists. You'll enjoy a few laughs while you learn about the wonders of the universe.
---
The producers of RadioLab say that their podcast "is a show about curiosity." It only takes a few listens before you discover that RadioLab feels free to approach any subject. Depending on the episode that you choose, you could learn about anything from nuclear weapons to reality TV shows.
RadioLab keeps you interested with innovative sound designs, interviews with specialists and deep insights into human behavior. This show does more than prepare you for obscure classes in school. It will make you a great conversationalist who feels confident talking about practically anything.
These shows have hundreds of episodes that will take you a long time to finish. If you want more, though, you can turn to other educational podcasts like 99% Invisible, The Infinite Monkey Cage and Dan Carlin's Hardcore History.
Fast fiber internet
Fast, reliable internet unlocks a whole world of educational and other opportunities. Ting Internet offers the fastest, most reliable fiber internet around. Check your address to see if Ting Internet is available in your neighborhood and order or pre-order today.