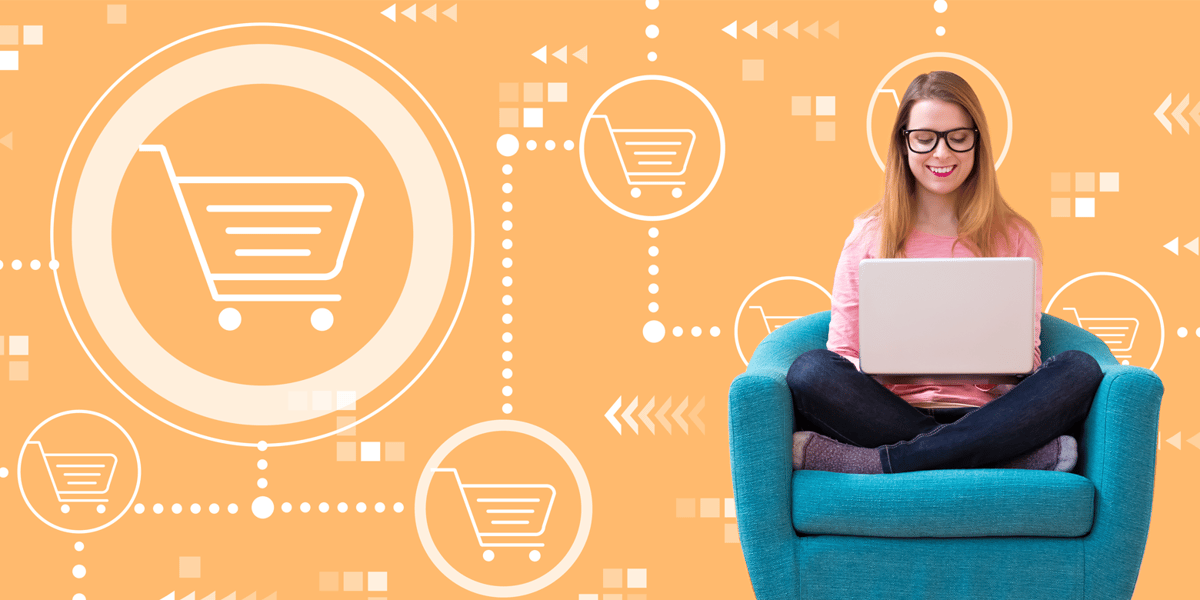 Mindful holiday shopping in five simple steps
Here are five tips for shopping with mindfulness this Black Friday and upcoming holiday season. It can be fun and stress-free if you know how to prepare.
---
Mindfulness is about being present in the moment by being aware of your breath, body posture and mental state, regardless of whether you are concentrating on a task or taking a much-needed break.
What does being "a mindful shopper" mean, though?
Holiday shopping can be stressful, but a mindful shopper won't be fazed by big bright signs that scream, "GREAT DEAL! Two for one! Buy two, get one free!" or similar discounts aimed at pushing products and driving sales. A mindful shopper takes a breath, consults their lists, shops efficiently, and gets home with a clear mind and time to spare. By preparing mentally and creating an action plan, you too can have control over how you spend your money and actually enjoy the process of shopping during the holidays.
Black Friday and holiday shopping can be fun and stress-free; you just have to know how to prepare. We're here to help with that.
1. Start early
Do your shopping year-round if you can. It may be a bit late for that right now, but if you think about it, January is just around the corner, and some of next year's shopping could be in the bag (we're talking stocking stuffers, not chocolates that will be stale and ashy in 12 months). If you do your research and compare prices, you might end up spending a fraction of your budget. And imagine how smug you'll feel next holiday season when you sit at home with your feet up, binge-watching holiday movies while people stress out With preparation, you can also hit the back-to-school sales in September, post-Halloween sales in November, and other events throughout the year to stockpile on items and prevent doing all your shopping on the day of your holiday party.
2. Create a budget
Having an idea of how much you want to spend is one thing; sitting down and thinking about your finances and planning out how much you can spend is another. It seems simple, but creating a budget is something people tend to overlook. You have a rough idea of what to buy, but then all of a sudden, you've gone way over budget, doubled up on gifts, spent extra money and forgotten to factor in taxes or shipping costs. Maybe you bought two items because one was 50 percent off, or you took advantage of a "Buy one, get one free" deal. You might buy things and forget to return them or pay extra in credit card fees. All of these costs add up. Whatever the case may be, you need to look at your account and decide how much money in total, including a cushion for the unexpected great deal, you are aiming to spend. You can use an app like Clarity Money or Mint to create a budget and set alerts that track your purchases as you shop. These apps link to your bank accounts and act as reminders that the money you are spending is in fact real.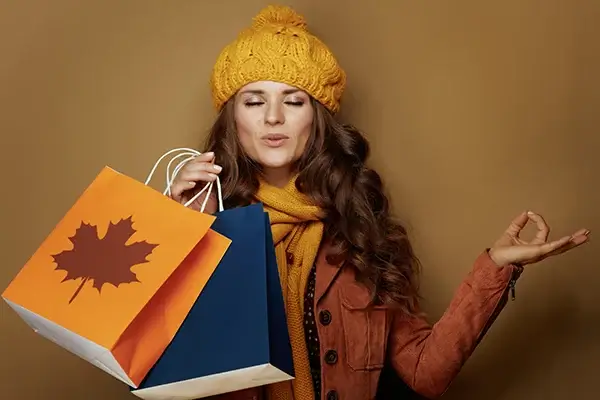 3. Make a list
Santa has one, and you're going to need one, too. Whoever makes your Nice list this year also needs a dollar amount next to their name. It's both funny and frightening how quickly those names and numbers add up. While this is a time for giving, and while we want to give gifts that "spark joy," we need to be realistic. We need to think of people's needs and wants as well as how to stretch our money. We can also be mindful of the quality of the items we buy—fast fashion or trendy items often lose their appeal quickly.
When making lists, don't be afraid to arrange the names and numbers into categories or tiers. Just don't ever show anyone the list and you should be fine.
4. Check prices before you go
Know what you're getting into. It may seem obvious to check prices on Amazon and on company websites to see what the deals actually are, but, if you forget, there is nothing worse (in terms of shopping) than coming home to find out you spent more money than needed. To spin it in a positive way, it just feels good knowing that you got the best deal possible. Another option is to pick your favorite items online and set up a price alert. Honey is a free browser extension that compares prices on Amazon, tracks purchases and sends a notification when there's a price drop on an item on your list.
5. Get all the right apps
Groupon offers great deals on local services and events if you decide to go for something unconventional and gift experiences rather than items. Apps like Gilt on the Go, YNAB, Mint and Flipp can help you create budgets, track your purchases, and track down deals as well as coupons and coupon codes. For example, in addition to the Amazon price check feature mentioned above, Honey can also track down coupon codes for over 20,000 websites—even for stores like Sephora and Walmart. There are also budgeting apps that help you put money away for a rainy day or alert you when you've been spending too much. These apps are pretty useful and they do a lot of the work for you.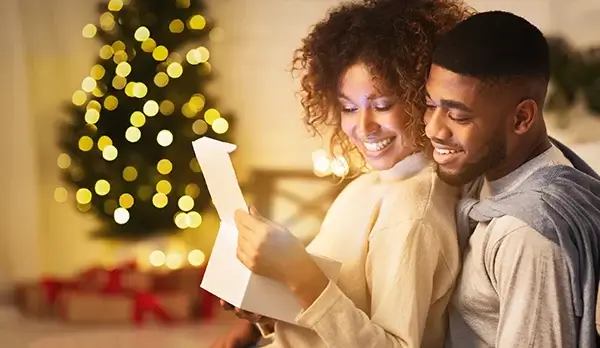 Don't forget to breathe
Remember, a big part of mindfulness is proper breath control and being conscious of the task at hand. Preparation is key, and there are alternatives out there that you could consider, like Secret Santa or money caps, to curb some of that shopping anxiety. You might consider starting new traditions with friends and split the cost of experiences or group gifts (like tickets to a show or a winter getaway).
Some other tips:
Give yourself time.
Plan your driving routes.
Eat before you leave the house (to curb your hanger and limit annoyance).
Listen to music as you drive or shop to elevate your mood.
Don't forget that part of mindful shopping is exactly that—being mindful of what you are buying. By thinking about each purchase ahead of time, you may be able to avoid stress, crowds and financial drain.