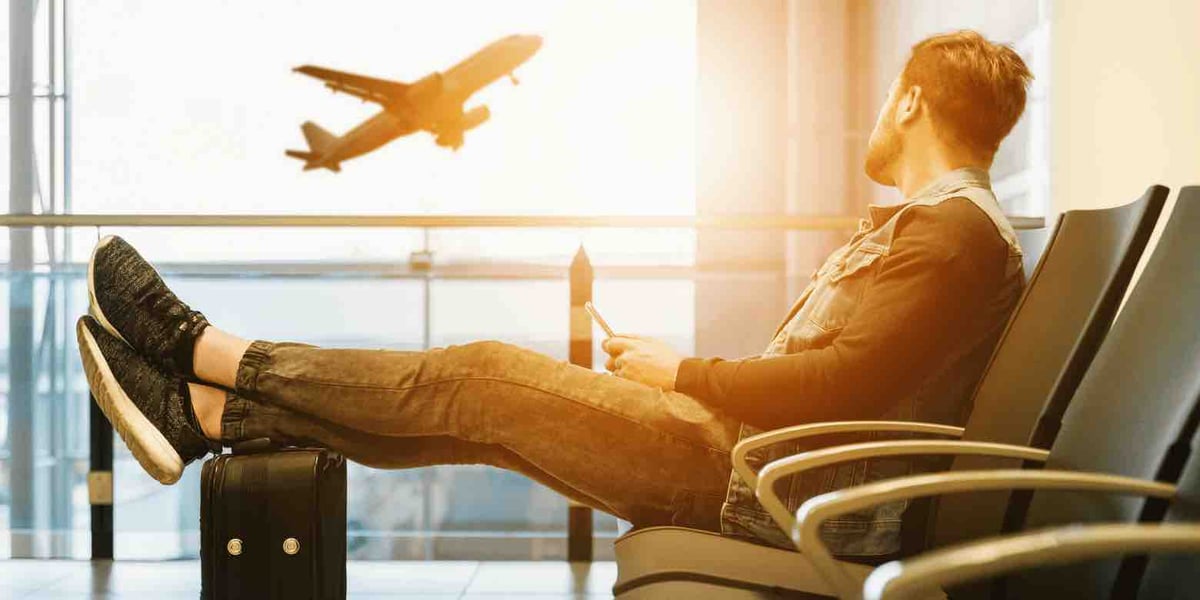 Featured
Traveling (or not) with technology
From travel tech that helps you plan a trip to helpful apps to get you through security, it's a good time to be a traveler.
---
I can't believe I'm able to say this but (takes a deep breath) I might be traveling in a couple of months. Like, honest to goodness airports-and-being-in-the-clouds-and-country-of-my-birth, traveling. We know that the reality of travel in 2021 and beyond will be different from anything we've experienced thus far. To ease that transition, we figured it would be a good idea to look at some tech tools to help with the process. Here are the best travel apps and travel tech in 2021.
Booking
Considering I can't even get my friends to get on the phone to talk as opposed to iMessage or WhatsApp, it's no surprise that many people are choosing booking apps over talking to travel agents these days. Of course, the real appeal is the immediacy and ease with which you can compare prices and immediately book the best flight. The majority of these services also allow for booking hotels, rental cars and more. Here are a few of our favorites.
Trip planning
So you've got yourself a killer deal on a flight, accommodation and wheels. That's all well and good, but now there's the tedious process of figuring out your itinerary and making it optimal. Not to worry, there's an app for that too. Many, actually. Most of us will be well served by these two excellent additions to our smartphones.
Tripit - Schedule your entire trip
While this app is great for the impeccably organized looking for a useful tool, it's especially helpful to scatterbrained folk such as myself. Using your confirmation emails, it will create a schedule with reminders for flight check-in, hotel check-in, dining reservations, rental car pickup, and more. Sync it with your calendar, and it'll add your meetings and activities to the itinerary.
Sygic Travel Maps - Create your itinerary and navigate with ease
This incredibly powerful trip-planning tool will be indispensable to the busy traveler. Choose from a gargantuan list of things to do and see and grab tickets or make reservations to skip the line. Travel guides for over 10,000 locations pick the activities for you if sifting through them all seems daunting. Avoid roaming fees and internet access issues by downloading maps beforehand and using the app offline. You can even invite friends and family to your itinerary to make meetups a breeze.
Airport apps
As the portals to your destination and the first place you go on your way to vacation, airports can be exciting. Checking in, going through security, and waiting for your flight: not so much. Thankfully, there are apps to make these processes quicker and less painful.
Security wait time checks and bypasses
If you're a traveler, you've definitely experienced the terror of thinking you've got just enough time to make your flight, before encountering a giant, slow-moving security check line. To avoid the unwanted rush of sprinting to make it before your gate closes, you can count on these apps.
Mobile Passport Control: Eligible U.S. and Canadian citizens can submit their passport information and customs declaration through this app. Since you won't have to complete and present a paper form or use a kiosk, this can reduce your overall wait time.
MyTSA: TSA's app uses crowdsourced data to give you an idea of your expected wait time. Even when there isn't much in terms of user-provided information, the app will give you an estimate based on historical data. It also provides helpful information like which items you can carry onto the plane, advice on how to get through checkpoints quickly and which airports and airlines support TSA Precheck. Speaking of, consider applying for TSA Preè which can eliminate certain steps of the screening process.
MiFlight: As an app that has the sole raison d'être of providing crowdsourced data on wait times at over 150 airports, this is the go-to for many travelers. It also provides terminal maps—always helpful for that last-minute "we're going to miss our flight" dash.
Flightspeak: This takes the crowdsourcing concept to the next level. You'll actually be joining a social community that not only shares wait times but their entire travel experience down to the state of airplane cabins and interactions with flight staff.
Lounges
I'm not trying to be elitist here, but waiting for your flight at the gate can suck. This is especially true if you have a particularly long wait, or if all the seats are taken. But without a pricey membership or business-class ticket, those magical lounges with their couches and enticing menus aren't an option for most of us. Enter Loungebuddy. This app allows you to purchase one-time-use passes to many lounges on the day of travel, or in advance.
Travel and COVID regulations
Of course, there are a slew of regulations and processes to take into consideration regarding COVID when traveling today. It would be impossible to even begin to document them all here. To find out what requirements are necessary for your destination or airline, it's best to carefully read the notices provided or contact them directly. However, here's a helpful list of some third-party apps that can help smooth the process a bit.
How to travel when you can't travel
Travel not in the cards for a while? I'd like to present your new obsession: Drive and Listen. Virtually drive through the streets of Istanbul, Amsterdam, Tokyo and dozens of other cities through the magic of high-quality video streams. You can turn the road noise on and off and even listen to radio stations as you cruise the streets. Seriously, don't visit this site during your workday. Given a choice between virtually cruising the streets of Paris and completing a spreadsheet, I'm choosing the former every time. Not that I'd ever put myself in that position, of course. (That last sentence definitely wasn't for my editor reading this right now.)
Experience the world at home with Ting Internet
Until you're able to go on your next trip, your can rely on Ting Internet for streaming every high-definition virtual tour, grabbing all the info and apps you need, and eventually booking that getaway or business trip. With a gigabit fiber connection, you get blazing-fast speeds and consistent reliability. If you're ready for an upgrade, visit Ting Internet to find out more and see if we're available in your neighborhood.