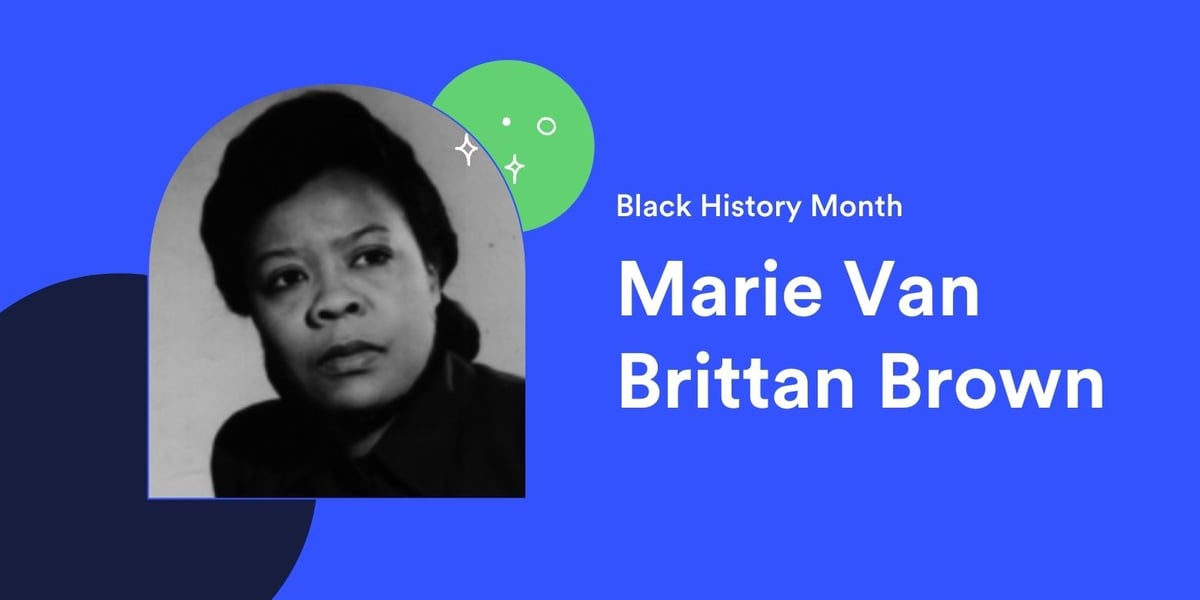 Marie Van Brittan Brown: Inventor of the video home security system
Marie Van Brittan Brown, inventor of the home video security sytem; an idea ahead of its time and something we all but take for granted today.
---
---
Throughout Black History Month in February, we're sharing a few stories of Black tech pioneers that had an outsized impact on technology and the world as we know it today.
---
Our next inventor is one of our favorite types; those so far ahead of their time, you know their offerings were viewed by many as borderline science fiction. There's also a great back story here. Marie Van Brittan Brown was a nurse living in Queens, New York, who, at the age of 47, had her patent approved for the first video home security system. Intrigued? Hey, we told you it was a great story — and it gets better.
A safety invention born of necessity
The impetus for Brown's invention was not simple curiosity but rather a need for safety. Her nursing career required her to work shifts at various times of the day and night. At the same time, her husband was an electronics technician whose work would also sometimes demand unusual hours. Combined with slow police response and Queens' rising crime rate in the 1960s, these factors drove the burgeoning inventor to find a security solution for the couple and their two children.
Leveraging her husband's electrical know-how, Brown conceived of an advanced video security system that is incredibly similar to the ones we still use today. The foundation of the system was closed-circuit TV. At the time, this technology was scarcely used outside of military applications. Here's how it worked:
A motorized video camera on the inside of the front door allowed the occupant to view visitors of differing heights through multiple peepholes
This camera was connected to a television monitor, allowing the occupant to safely and comfortably observe who was at the door
A two-way microphone system facilitated conversation between the occupant and visitor
A panic button would contact the police in case of emergency
Another button allowed the occupant to remotely unlock the door
As if all this wasn't impressive enough, a radio-controlled system allowed for a wireless connection between the camera and television.
Ahead of its time
Incredibly, this patent was filed in 1966 and was approved three years later. While this makes it all the more impressive for us, unfortunately, it had a negative impact on the system's viability. At the time, such a system would have been prohibitively expensive.

After the patent's approval, The New York Times noted: "The equipment is not in production but the Browns hope to interest manufacturers and home builders." Part of Brown's strategy was to build a prototype in their own home. Sadly, that's as far this ahead-of-its-time idea got. She and her husband were unable to find a partner to bring their invention to the masses.
Today, however, there is no doubt that the Brown invention is the basis for the video security systems that we know today. It has been cited in many subsequent patents and inspired many security devices, including remote door locks and emergency response alert systems. So the next time you check who's at the door and let them in using your Ring doorbell app, just remember to thank Marie Van Brittan Brown.