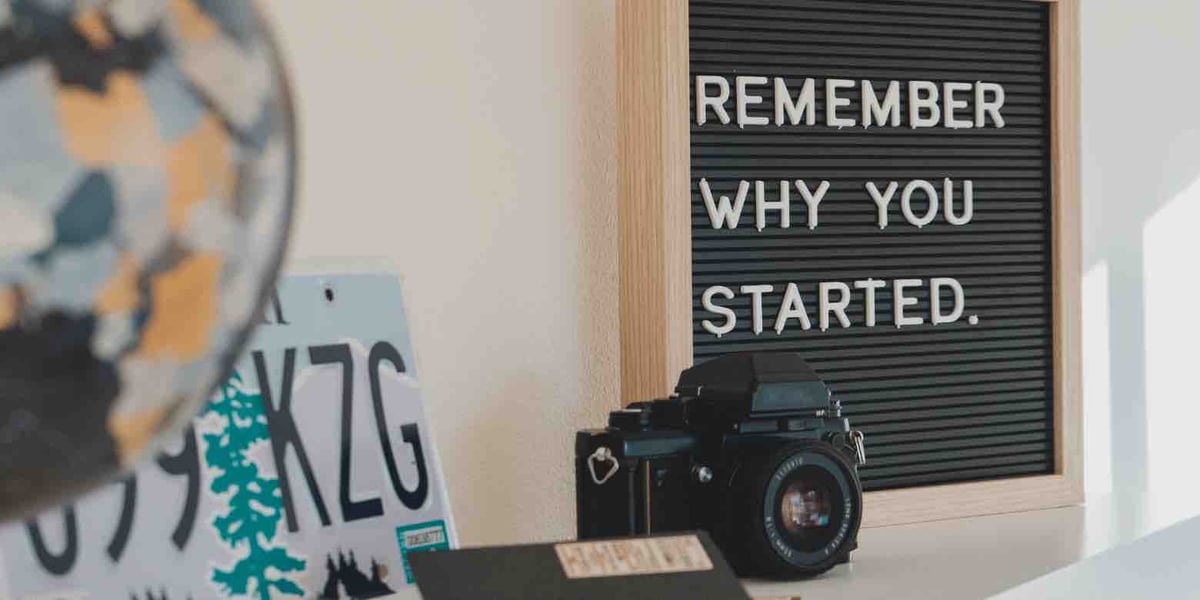 Tips
Lifelong learning - Online continuing education resources
Online continuing education is a great way to keep learning. Even though our back-to-school days may be behind us, there's no age limit on learning.
---
It's back to school time. Kids groan. Parents celebrate. College students probably do some combination of both. What about the rest of us? Well, the internet has given rise to a whole world of online continuing education resources.
There's no age limit on learning. With that in mind, we thought "hey, this would be a great time to share some online resources for people who aren't going back to school but who are still looking to learn." And so we did. This is that.
Free, many certificates require payment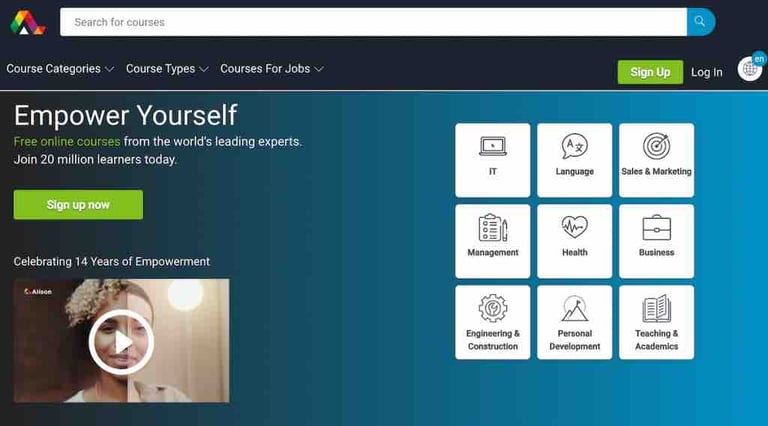 Alison offers a host of free courses across a wide range of topics from personal development to furthering education in management, sales and marketing, languages, IT, health, business and more.
There's a degree of "gamification" involved; your learning stats are tracked; coming back to learn multiple days in a row earns medals and stats. Good if you need a little extra motivation.
Courses are available for free and are ad-supported. There is a premium offering that removes ads if they prove annoying or distracting.
Some courses offer diplomas and certifications. Some of these are free, many others can be purchased and are awarded after a course is complete. If you want to share your achievement or add it to LinkedIn as a certification, that's where money comes into play. That feels like the fairest and most accessible approach to online continuing education. We like that.
Free options, paid degrees and certifications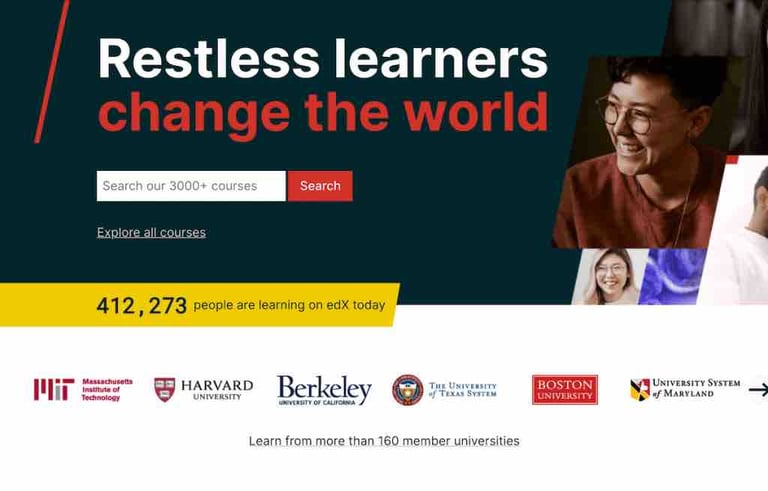 The tagline "restless learners change the world" kinda sums up the whole thought and mission for edX… as a good tagline should.
edX includes more than 160 member universities making courses available online for real-time or asynchronous learning. Banner universities include MIT, Harvard, UC Berkeley, The Hong Kong Polytechnic University, University of Adelaide, Imperial College London, University of Tokyo and many more. You'll also find courses from Amazon Web Services, Google, Catalyst, Microsoft, IBM, Red Hat and other tech companies that offer extensive education and certification programs.
edX offers a variety of certifications, along with "MicroBachelors," "MicroMasters" and full-on degrees.
The topics and subject matter are deep and academic in nature. Browsing the course options feels a bit like choosing major and minor studies. Unless you have a specific goal in mind, the best advice is to browse courses and programs or to click through on an education partner to see what courses they offer, free or paid.
You can also do a Steve Jobs and bounce around, sitting in on many courses for free in the "audit" track. If you want to be involved in classwork and discussion and receive grades, credits or a certification you can switch to the "verified" with a cost associated.
In addition to lifelong learners, edX could be useful for a student taking a gap year; audit a bunch of courses and focus in on the fields that most inspire you.
$15/mo.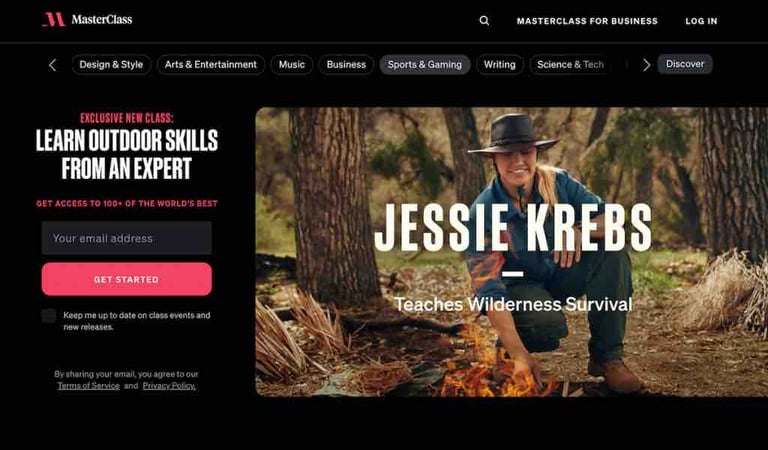 MasterClass offers expert instruction in specific topics from luminaries in those fields. It's educational content that skews much more to the creative or inspirational side things.
Topics are many and varied; food, photography and filmmaking, science and tech, sports and gaming, arts and entertainment, writing, music, design and so on.
Each topic is led by an expert and the experts attached to MasterClass are what really set it apart; names like Gordon Ramsey, Annie Leibovitz, Malcolm Gladwell, Bobbi Brown, Ron Howard, Shonda Rhimes, Martin Scorsese, Alicia Keys, Aaron Sorkin and the list keeps going.
Don't let the fact that you're sitting on the couch watching on the big screen fool you; each course comes with downloadable course material and workbooks and does have a defined outcome in mind.
$20/yr.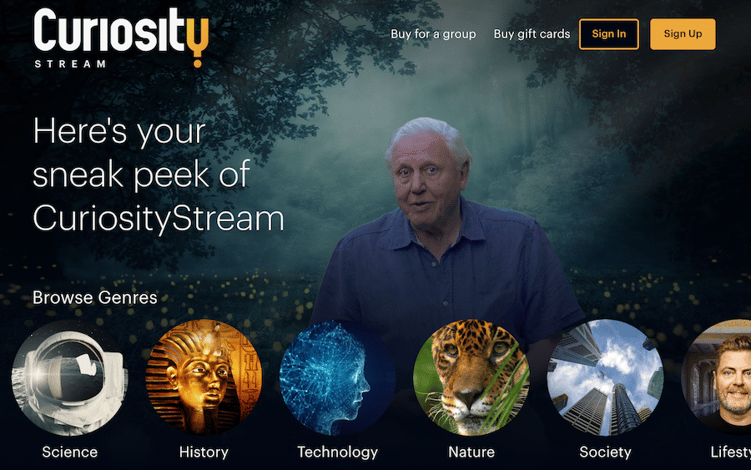 This streaming service focuses on educational, documentary and learning content. Categories include science, history, technology, nature, society and kids. This is entertainment content with an educational bent; you won't get any certifications and you probably shouldn't update your resume to say you watched Pizza: A Love Story or any number of Sir David Attenborough-style nature programs. Although…
At $20 for a full year (or $2.99/mo if you're not ready to commit) for HD streaming, it's a reasonable price for a wealth of interesting educational content. Accessible on any streaming platform including Apple TV, Amazon Fire TV, Roku and Smart TVs.
More online continuing education resources
Those are just our four current favorites for online continuing education. Two that require you to sit at your desk, two that let you sit back on the couch. If you're looking for more, we've got you covered with more free online learning resources.
Get online and learn
Wherever your education journey takes you, learning is better with fast, reliable internet access. Ting Internet is true fiber to the home internet access. Check your address to see whether Ting Internet is available in your neighborhood.