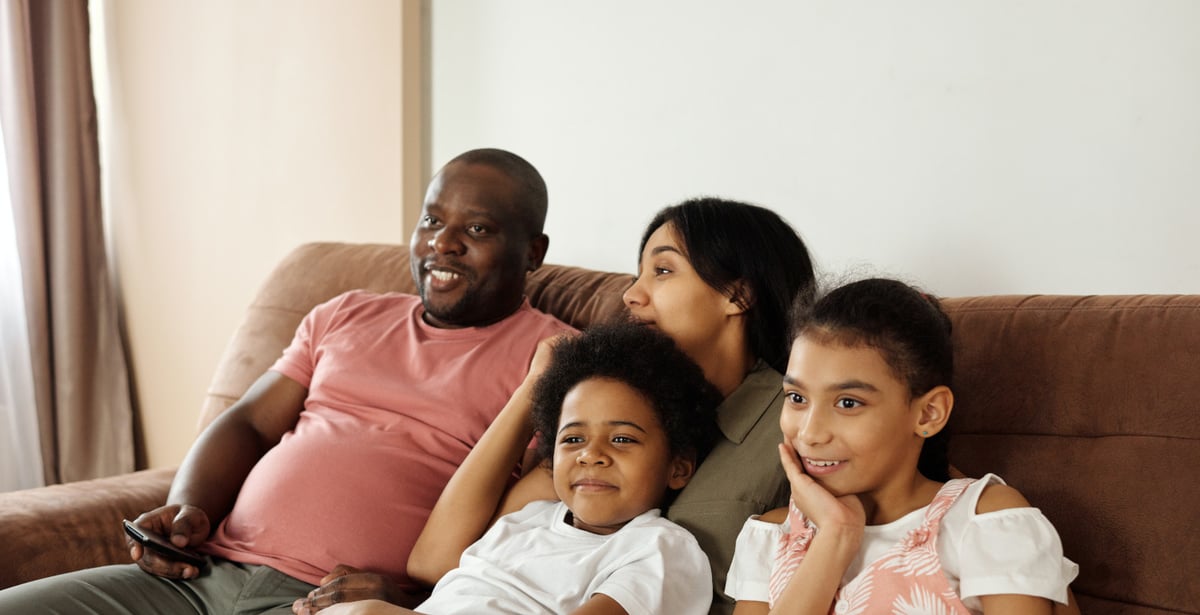 Tips & Tricks
How to perfect family movie night
One of the best ways to bring the family together every week can be family movie night. If you want to make yours better, follow these tips
---
After spending a heck of a lot more time at home over the past couple of years, many of us have upped our movie-watching game. We might be tempted to start thinking, "Indeed, I am now a movie night master." Not so fast, Speed Racer. While we have no doubt you've picked up some sweet skills, a true master knows there's always more to learn. For those of you ready to take things to the next level, here are some tips on how to perfect family movie night.
Choosing a movie
Forget tracking a movie down; choosing one is without a doubt the most challenging part of the whole process. The chances of six-year-old Sandy and 16-year-old Mark having the same taste in films are, shall we say, small. But every movie night doesn't have to start off with a battle royale of wills.
Perhaps there's a rotating order where each family member gets to pick the movie. Alternatively, you can leave things to chance with a random draw. Then, to speed up the process, consider using best-of lists in the lucky family member's genre of choice.
Tracking down your movie
With more and more competing streaming services, it's no longer a foregone conclusion that Netflix is most likely to have your selection. Luckily, there's a faster way than searching through each platform every family movie night.
Universal streaming service search apps (and their websites) are one-stop shops for your film-finding needs. All you have to do is key in the movie in question, and they'll let you know which platform has it for free streaming, rent or purchase. That's not all, though. The apps allow you to add all of your wishlists, set alerts when new episodes of shows are added and more. We'd suggest JustWatch or Reelgood.
Don't forget that with some smart TVs (or devices like the Amazon Fire family), you'll be able to search through the catalogs of any streaming apps you have installed in a single search bar. This can usually be found on your home screen.
Don't forget about rentals and purchases
For those used to Netflix, you may throw in the towel when you see the desired film isn't among the free streaming movies offered on a platform. Remember that many services including Apple TV, Amazon Prime and Google Play among others also offer the option to rent or buy films. These will often be newer and forever-popular titles. The prices are extremely reasonable, so if Sandy's choice is only available for rent, you might want to consider spending the $3.99 as opposed to explaining why Mark got to watch his movie last week.
Ensure you have a good all-ages selection
If you have younger kids, you're going to want a wide selection of family-friendly titles. Cars is still great, but it loses its sheen a bit around the thirty-fourth viewing. Subscribing to channels like Nickelodeon, Disney Channel and so on will allow for your younger ones to feel like they're running the show when those channels present a feature movie. Or, to stay true to the stream anytime motif, subscribe to Disney+ and the slew of content that comes with it. To keep track of past and future selections, create a family profile for the different platforms. Need a refresher on what the different movie ratings mean or need a handy way to quickly search a movie's rating? Just use this handy website.
Set the family movie night mood
Here's where the pros set themselves apart. The secret to cementing family movie night as special is giving it a feel all of its own. First step—get comfy. If you're attending movie night, pajamas are required (you too, Mark). Don't forget a variety of healthy snacks to keep everyone fueled. The perfect temperature and some very low lighting in lieu of a pitch-black room can also make the night even better. And here's where smart homes shine. After setting up a routine, calling on Alexa, Siri or Google to "Set up movie night" becomes a beloved part of the process.
Watch in ultra-high definition with Ting Internet
It's pretty amazing that we can now watch movies at home in 4K or even 8K resolution once the selection and our TV support it. But to do so reliably, you'll need a super-fast and equally reliable internet connection. That's exactly what you'll get with Ting. Our gigabit fiber internet is blazing fast, allowing you to watch the highest definition streams without interruption, no matter how many other things are using bandwidth. And you won't have to worry about outages or fluctuating speeds. To upgrade your internet and ensure perfect movie night streams, see if Ting Internet is in your neighborhood.