Featured
How to green a ski slope (environmentally speaking)
Ting IoT customers are doing more with GPS locating services than before, and using technology to create products that help their customers save.
---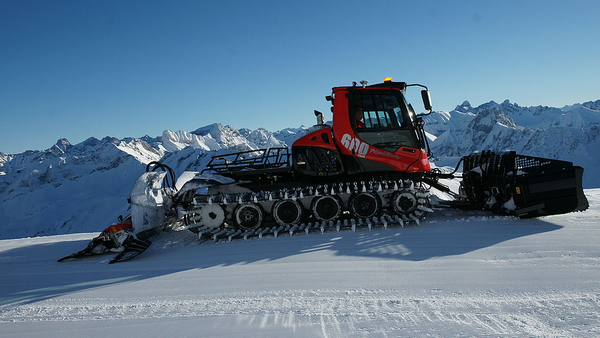 Learn how PistenBully uses Ting SIM cards to provide data and save
PistenBully snow groomers are bringing a new age of tech to fleet management, snow grooming and slope maintenance across North America. Integrated into PistenBully vehicles is their unique SNOWsat technology, a professional snow and fleet management system with snow depth measurement based on satellite-guided positioning and cellular data.

Ting SIM cards integrate into

the

SNOWsat

's

system to provide integral location data. We love to tell stories about Ting IoT customers doing more with GPS locating services than ever before and using technology to create innovative products that help their customers save money, create safer working conditions and reduce their carbon footprint.

We caught up with Josh Nelson, SNOWsat Sales Manager, to talk about the exciting ways PistenBully and their customers are using Ting. "The vast majority (90%+) of SNOWsat ski resort customers work on Ting SIM cards. They're using the SNOWsat system that includes the Ting SIM to really reduce their operating cost for their snow management fleets and ultimately for their skiers. It's trickle-down savings from the start."
About PistenBully and Kӓssbohrer
PistenBully is a subsidiary of Kӓssbohrer, a giant in the international fleet vehicle scene. Kӓssbohrer is a German company with a long history and today their primary business is snow grooming for ski slopes all over the world.

PistenBully snow groomers

known for producing a fun and safe snow surface

and fleet management

makes the operation

more efficient. This is due to the highly connected technology deployed in every vehicle.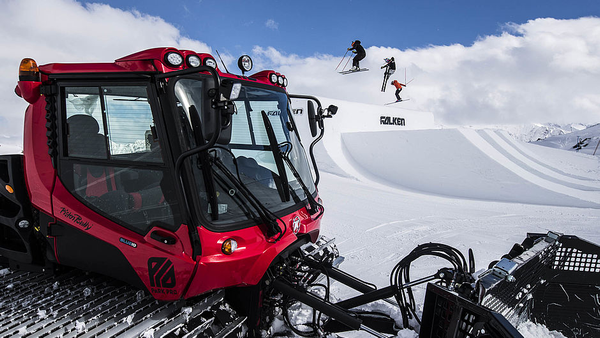 What is snow grooming anyway?
Skiers and snowboarders might be familiar with snow-grooming, the process of moving and manipulating snow for recreational activities on mountains. Yes, it's true, the slopes don't look that perfect when you roll in for your weekend trip. Snow grooming makes it happen. As you might imagine, snow season is a busy time for PistenBully. They spend the rest of the year showcasing their tech and getting clients set up to use their technology for the winter season.
How does SNOWsat work?
SNOWsat tech integrates

satellite and base

stations that communicate with connected vehicles. PistenBully vehicles' locations are plotted to the accuracy of a few centimeters. To calculate snow depth, the system calibrates the terrain level compared to the vehicle level resting on top of the snow.

High-accuracy information is crucial. SNOWsat enables a fleet of PistenBully groomers to get a hold of a range of information and perform analysis on the slopes. This means more efficient workflow and vehicle routes.

In short, PistenBully vehicles can manage and move snow on a mountain faster and more efficiently than other snow groomers because they know where the snow is

located

. Vehicle data and snow depth is indicated on a map of the ski resort.

"We use Ting SIM cards for

communication

to servers and

between vehicles. With the Ting card can see where each vehicle is at."
A greener slope
Working more efficiently can mean huge savings for slopes and ski resorts. Among its advantages, PistenBully lists 15 percent less man-made snow, 8 percent less fuel consumption and a 5 percent reduction in operating time. "Its huge for water usage and fuel economy. Our customers are reducing fuel burned to get the job done." The impact of SNOWsat means cost savings for customers as well as a greener footprint for this kind of work. The production of man made snow is a massive cost factor for many ski resorts. For mountains with snow to spare, SNOWsat allows groomers to efficiently find and move the snow they have.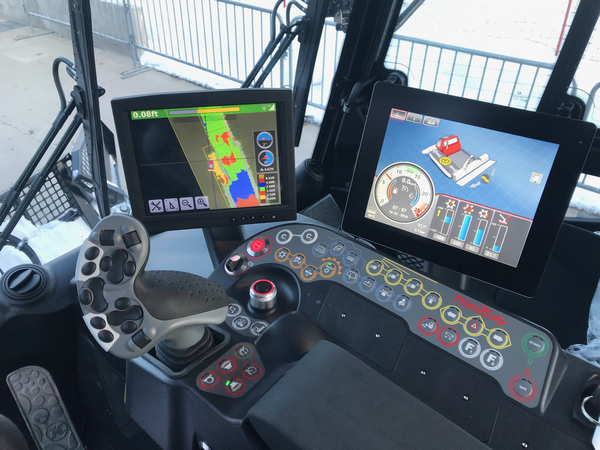 A safer slope
SNOWsat is also an important orientation tool. It provides location data regardless of weather or visibility conditions. "Dependable communication is really important to us. We require coverage at any particular time." Vehicles equipped with SNOWsat can see slope edges, snowmaking facilities, roads and paths and SNOWsat also warns drivers of danger zones. It alerts drivers to the presence of other snow groomers equipped with SNOWsat. SNOWsat can also be equipped in a third party vehicle to make site management more comprehensive. The more location data available, the safer the slope.
Ting and SNOWsat
SNOWsat is a seasonal tool for a seasonal industry. Ting enables more control for the seasonal use of this tech. "Depending on customer needs we can shut off some devices. Some providers don't allow that at all or it's a lengthy process. With Ting, it's an easy interface we can shut it off and turn them on." The PistenBully team also uses Ting's Business Valet service, where they work with a dedicated account manager to fine-tune their mobile needs. "If we need a hundred Ting cards, they get back to us right away. For us, that's a big part. SNOWsat and the future of ski slope maintenance. We're proud to help enable the smart work PistenBully is doing. They're turning out crazy savings for their customers with a smart tool. That's a fun story to tell. They're also helping to reduce emissions and man-made snow production and creating a safer workplace. That's the kind of tech we can get behind. Not to mention, skiing can be a pretty prohibitively expensive sport, but perhaps smarter slope management could impact that and make it more accessible for more people. Sounds like good stuff to us. We love to see what smart minds can do with connected tools.