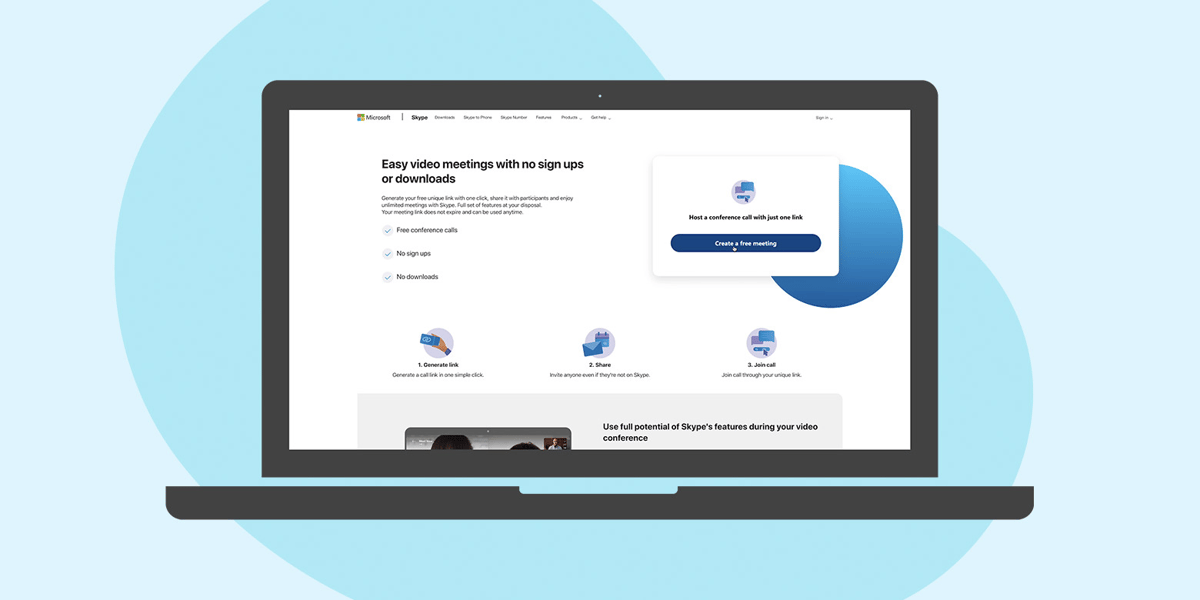 Business
Free video conferencing with Skype Meet Now
Skype was doing video chat before it was cool. Now, you can Skype without signing up and without installing an app. Here's how with Meet Now.
---
In all the video conferencing talk, people seem to have forgotten about the OG. Skype was doing video chat before it was cool. Now, you can Skype without signing up and without installing an app.
As Zoom steals the video conferencing spotlight and every other video conferencing solution on the market is all, like "uhh, what just happened?" Skype has a trick up its sleeve that's perfectly suited to the situation we find ourselves in.
The option to run a Skype call in a browser window instead of with the dedicated Skype app has been around for a while. A Skype account (AKA Microsoft ID) was required to access or set up a meeting. Not anymore. Skype Meet Now is free, it can run entirely in a browser and there's no login required. To be clear, that's no account required to access a meeting, sure… but more interestingly, it's no account required to create a meeting.
If you want to use Skype Meet Now on mobile, you will need to download the Skype app but a Microsoft account is not required.
How to set up a free video conference with Skype
Visit the free video conference calls page that Skype spun up for the occasion.
Click on the button to Create a free meeting.
Copy your meeting link and/or use the Share invite button to share via email. Note: you can paste the meeting link into a calendar invite if you're trying to convene a call for a later date.
Click on Start call and, assuming you don't have a Skype account, click on "Join as guest."
Enter your name and hit Join
This will create a Meet Now group. You can use this as a group chat, doing group chat things like text communication, recording voice memos, sharing files and pics, running polls and the like. You can even schedule a call and share the details by email or copy and paste the link into a calendar invite, for example.

[embed-youtube id="S1nsoWO1pic" height="338" width="601" show-related="no"]
Is Meet Now secure?
It's worth noting that because Meet Now requires no login and is available to anyone that has the link, it's inherently not secure.
If you're looking for a way to organize a group hang and you want the closest thing to a universal solution as possible, Skype Meet Now is the best bet. If you're looking for a secure place to discuss critical business stuff or, to shamelessly steal a joke, if you're planning your next bank heist, you'll want to look elsewhere.
For the technical among us, that's great because who doesn't appreciate a little simplicity… and also the value of not having to offer tech support can't be overstated. For the not so technical among us, this is the simplest universal solution we've seen with the fewest technical hurdles to leap and as such, is a total blessing.