Streaming
New ways to take parental control of what your kids watch online
Tech companies are quickly rolling out new options to give parents better control over what their kids have access to watch.
---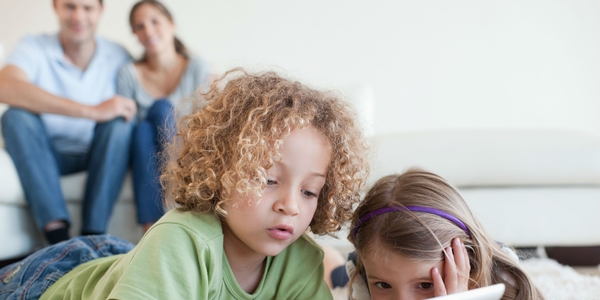 Taking parental control in the digital age
Parenting has never been easy but in the digital age, it can be harder than ever. For instance, without parental control over online content, it is surprisingly easy for children to see to something you'll wish they hadn't. The good news is tech companies are catching on and are quickly rolling out new options to give parents better control over what their kids have access to watch. Let's take a look at what Google and Amazon are doing to protect your kids.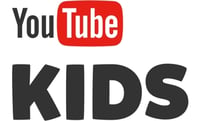 YouTube Kids
If you have a child, you likely know of YouTube Kids. The "safe" version of YouTube is meant to filter out the bad, or non-child-friendly, parts of YouTube for children. Sadly, it has had a bumpy road, but Google is now giving parents even more control over YouTube Kids.
Here is everything YouTube Kids is adding
Collections by trusted partners and YouTube Kids: Starting this week, YouTube partners and the YouTube Kids team will offer collections of trusted channels on a variety of subjects from arts & crafts and music to sports, learning, and so much more. This makes it easy for parents to select only the channel collections and topics they want their kids to access. Just go into Profile Settings and select from available collections such as Sesame Workshop and PBS KIDS. More partners will continue to be added over time. Parent approved content: Parents know better than anyone what they want their children to watch. For those parents who want even more control over the videos and channels in the YouTube Kids app, they're rolling out a feature later this year that will allow parents to specifically handpick every video and channel available to their child in the app. Improved search-off control for an even more contained experience: Parents have always been able to turn search off within the YouTube Kids app, but starting this week turning search off will limit the YouTube Kids experience to channels that have been verified by the YouTube Kids team. This means that search off will not include recommendations from the broader YouTube Kids corpus. James Beser, Product Director for YouTube Kids, says, "For parents who like the current version of YouTube Kids and want a wider selection of content, it's still available. While no system is perfect, we continue to fine-tune, rigorously test and improve our filters for this more open version of our app. And, as always, we encourage parents to block and flag videos for review that they don't think should be in the YouTube Kids app. This makes YouTube Kids better for everyone."

---
Amazon Echo Kids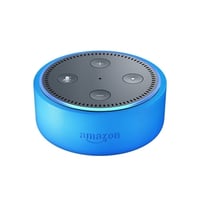 Amazon recently announced a new version of their popular Echo Dot called Echo Dot Kids Edition with Alexa built in. Not only is it more durable, but the Echo Dot Kids Edition now includes Amazon FreeTime Unlimited, which gives parents full control. Now, with Amazon FreeTime Unlimited, Alexa is restricted from doing anything other than playing music, books, and accessing kid-friendly apps. Echo Dot Kids Edition won't be allowed to buy anything or control smart appliances. This parental control can also limit when the Echo will work, preventing kids from playing with it when they should be sleeping. One adorable new feature is how Alexa rewards kids for saying please.
Here's what comes with the Echo Dot Kids Edition
[list type="unordered"] [item type="spaced"]The included one-year subscription to FreeTime Unlimited gives your kids access to hundreds of hours of fun and educational content, including ad-free radio stations, playlists, jokes and premium kid skills. After one year, your subscription will auto-renew every month starting at just $2.99. You can cancel any time. [/item] [item type="spaced"]One year of FreeTime Unlimited also gives you access to over 300 Audible books for kids, like Beauty and the Beast and Peter Pan, thousands of songs, and kid-favorite games and skills from Disney, National Geographic, Nickelodeon and more.[/item] [item type="spaced"]Easy-to-use online parental controls let you set daily time limits, review activity or pause Alexa on the device.[/item] [item type="spaced"]Automatically filters explicit songs from Amazon Music.[/item] [item type="spaced"]A kid-friendly case and a two-year guarantee - if it gets broken, return it and Amazon will replace it for free.[/item] [/list]


Parenting in the digital age just became easier; giving you more control, and peace of mind, over what your kids watch online.

Do you know of a great parental control service or app that could be helpful to other cord-cutting parents? Share it with us in the comments below.