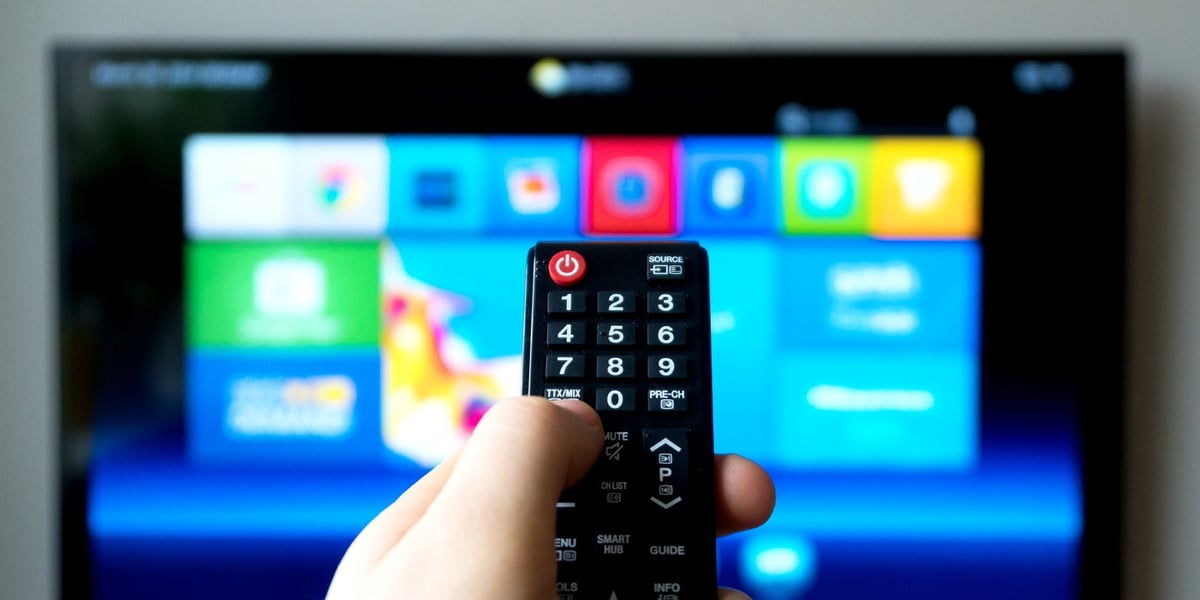 Tips & Tricks
Smart TV vs. streaming device: What's right for you?
With smart TVs, some think that external streaming devices are obsolete. Not true—when it comes to smart TV vs. devices, it all depends on your needs
---
The smart TV vs. streaming device debate only gets more heated as time goes on. That's because as both technologies advance, the differences between the two become less obvious. In our minds, the question shouldn't be which is better—instead, you should be asking which one is better for you. With that in mind, let's look at which device is better suited to different types of TV watchers.
The streaming service collector: streaming device
Some of us really like TV. I'm talking about those of us that subscribe to more streaming services than you can count on one hand in order to access the widest range of programming possible. For that flavor of the user, the smart TV vs. streaming device debate is usually won by the latter. In a general sense, streaming devices tend to offer more options. Smart TVs are likely to give access to all the big names, but some more niche services that your TV may not have an app for can be found on a Roku stick and its brethren. (Remember that for all paid services, you'll need to get a subscription.)
The quality queen: smart TV
Remember when 720p was considered stunning quality? Now, standard HD resolution seems positively quaint. For the pickier amongst us, full HD (1080p resolution) is the bare minimum. And while only some content is offered in 4K, there's certainly enough to make a 4K-compliant device worth your while. All of Netflix's major series are shot in 4K, HBO Max has a slew of 4K content, and lovers of documentaries and YouTube are unlikely to ever run out of options. Now, there are streaming devices that support 4K video, but unless some other factor takes the TV out of the running, buying one of these more expensive external devices and also a 4K TV (which is almost certainly a smart TV) doesn't really make sense. Also, if quality is important to you, you'll likely be buying a higher-end television, and this will be a feature-rich, user-friendly marvel. The only drawback? You'll become terribly unpopular with your friends' partners since their significant others will always be watching TV or gaming at your place.
The budget-minded viewer: streaming device
This is an easy one. If you don't want to spend too much on your streaming device, an external dongle or box is the way to go. Basic models go for as little as about $20. These basic models will give you everything you need, including tons of streaming services, live TV and a dedicated remote.
The technophobe: smart TV
Now before the streaming device fans cry foul, we're not saying that those external options are particularly complex to set up or operate. In fact, the argument could be made that the user interfaces on streaming devices tend to be a bit easier to navigate (although the gap has gotten much smaller as smart TVs have improved). The fact of the matter, though, is that there is some manner of set-up, or at the very least plugging the device into the appropriate port. For the user whose comfort ceiling is inputting a username and password, a smart TV is the easier choice.
Flexibility/portability: streaming device
This is another easy one. An obvious advantage of streaming devices is being able to move them from TV to TV (be it a smart one or not). This is actually another way external devices can save you money—hold on to that older flat screen in your bedroom and stream to your heart's content using the same streaming device from the den. Once you've got the required displays and they all have HDMI ports, one external streaming device can act as a streaming TV, computer monitor, projector and more!
The smartest streaming happens with Ting Internet
Whether a smart TV or streaming device is right for you, ensure your experience is flawless with Ting Internet. Thanks to our lightning-fast fiber internet connection, you'll be able to stream 4K content with no buffering, no matter how many people are online. See if Ting Internet is available in your neighborhood!