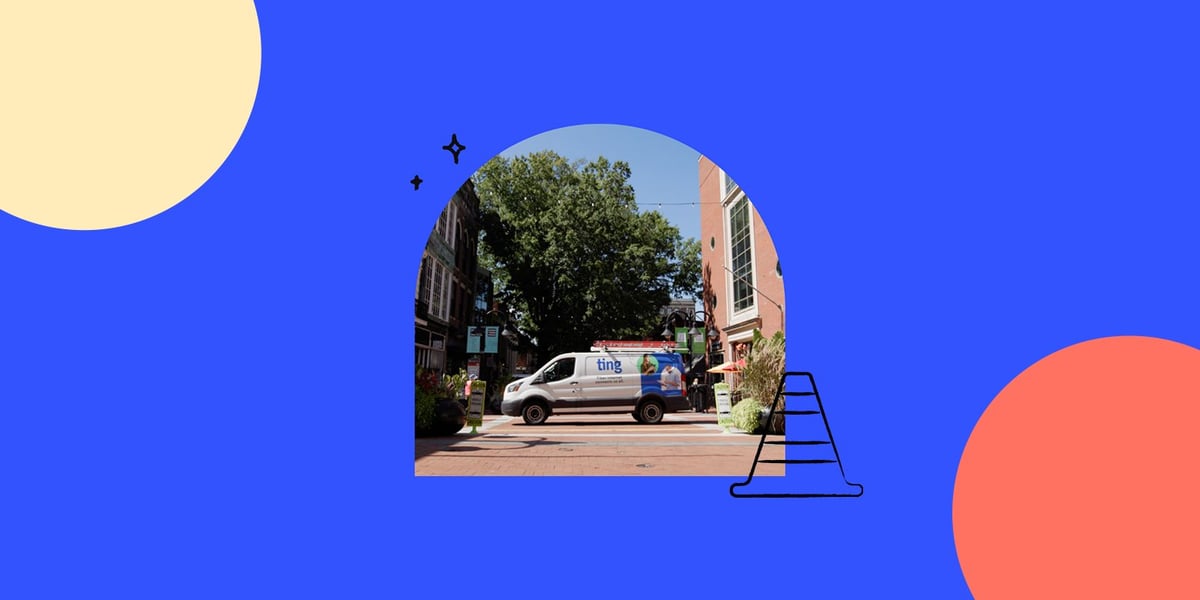 Ting's new construction updates: Bringing fiber closer to you
Stay updated on our network growth through our new construction updates page. Discover the future of fiber connectivity with Ting Internet.
---
As we continue to expand our network and bring fiber connectivity to more neighborhoods, we want to make sure you're always in the loop about the latest construction updates in your town. If you've preordered Ting Internet and are eagerly waiting for us to arrive in your neighborhood, this one's for you! We've just launched a construction website that keeps you informed on Ting's network expansion and construction updates across all our fiber internet towns.
Interactive address check
After clicking on your respective town's page, you can check out the construction status in your area using our interactive address check. Each town has its own map that highlights the area's construction status, showing whether construction is underway, planned for the future or not yet available in the area. All you have to do is input your address in the field at the top right of the map and voila! You'll be able to instantly find out whether Ting service will soon be arriving in your neighborhood.
For detailed written updates, be sure to check out the "Recent updates" section below the interactive map which will provide more information on local construction plans. This page will be updated within the first week of each month, so you'll always have access to the latest information. Plus all the construction updates are available in Spanish too!
For those who have preordered Ting, this is a great way to check in on the progress of Ting's network expansion. It's a way to stay connected to the latest updates and ensure that you're ready for Ting when it arrives. And if you haven't preordered yet, this is your chance to see when Ting Internet might be available in your area and get ready to enjoy the benefits of fiber connectivity.
Why Ting Fiber?
With fiber, you'll enjoy lightning-fast speeds and unlimited data, so you can stream, surf and work without any lag or interruptions. Whether you're working from home, gaming online, or just want to enjoy the latest movies and TV shows, Ting's fiber internet has got you covered.
Check out the new construction updates page today and get ready for the future of fiber connectivity.