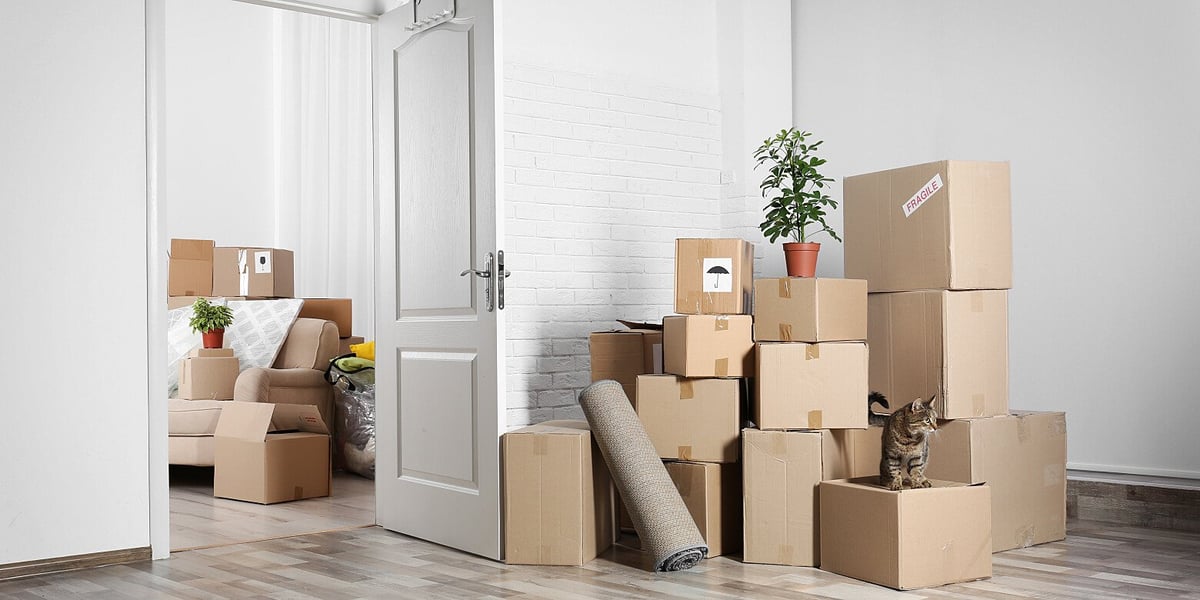 Tips
Top 10 moving tips
Here are our top 10 moving tips to keep your stress levels at a minimum before and during your big move.
---
Moving is always a herculean endeavor, but there are a number of ways to smooth out the process. Here are our top 10 moving tips to keep you on the right track for moving day.
1. Do some spring cleaning
Even if you're not actually moving during the spring, a move is always a great time to take stock of your possessions and decide what you want to bring with you to your new place. Maybe you've got a pile of books that haven't been touched in years, and you're ready to donate them to your local library. Maybe your workplace has permanently shifted to work-from-home, and you can donate your non-stretchy pants to charity. Either way, you can free up a lot of space in your boxes.
2. Schedule utility and Wi-Fi set-up
As soon as you know your move-in date, you can set up a utility transfer so that your new home will have power and water from the day you move in. This is also a good opportunity to switch internet providers. Shop around for the best deal and schedule your install so you never have to be offline.
3. Spread out your move if you can
If you can secure a couple of days of overlap between your new place and your old place, that puts much less pressure on having a single, definitive move. You can still have your main "move" on one day, with movers and/or a truck rental, but the ability to move some items over to the new place (cleaning supplies, bathroom supplies, etc.) on another day can help keep stress levels at a minimum.
4. Book your moving truck/help in advance
Whether you're asking friends for help or booking a team of movers, the earlier you do so, the less likely it is that you'll find yourself in a sticky situation on moving day. You'll also want to make sure your truck is reserved ahead of time so you can pick it up without a hassle.
5. Take an inventory
Making a spreadsheet of all your stuff categorized by room can help you keep track of what you need to pack and when you need to pack it. Turning that spreadsheet into a checklist can minimize the chance of important items getting lost in the packing shuffle.
6. Pack boxes by room
This is one of those tips that sounds easy, but can go out the window quickly in practice. Who hasn't missed a few items while packing up a room and just tossed those items into a box filled with another room's items, only to find themselves unable to locate those items when needed? To avoid items being lost or misplaced, pack one room at a time, and do a final sweep before taping boxes shut.
7. Label your boxes correctly
The good thing about strictly packing your boxes by room is that it makes labeling easier as well. You can label which room the box is for and even use your inventory to indicate specific items that are inside. This is particularly useful for kitchenware or clothing that you'll need before you fully unpack from your move.
8. Disassemble furniture before your moving helpers arrive
If you're looking for a speedy move, disassembling bed frames, taking the drawers out of chests and removing the legs from tables (if necessary) can save you serious time on the day of your big move.
9. Prestage your boxes
You'd be surprised how much time is taken up by moving boxes from disparate rooms to the truck during a move. Placing your boxes in a few key locations ahead of the movers' arrival can save everyone time. If you're in a multistory house, you don't necessarily have to bring all of the boxes up or down the stairs. Instead, you can put them in a central location on each floor, so that the movers can simply grab and go.
10. Label the rooms in your new home
You may or may not be able to direct movers to the proper room for every box and item of furniture in your new home. This can lead to a lot of work on the other end of the move, with either the movers or yourself having to shift boxes and furniture into different rooms. If you already have directions for the movers in the form of signs that match the box labels (i.e. Shari's Room), you can prevent any confusion or miscommunication during that process.
Using these moving tips and tricks can help you ensure that your move goes off without a hitch. After all the boxes are unpacked—or maybe even a bit before—you can smoothly stream your favorite movies, TV shows, music and more with fast, reliable fiber internet from Ting.