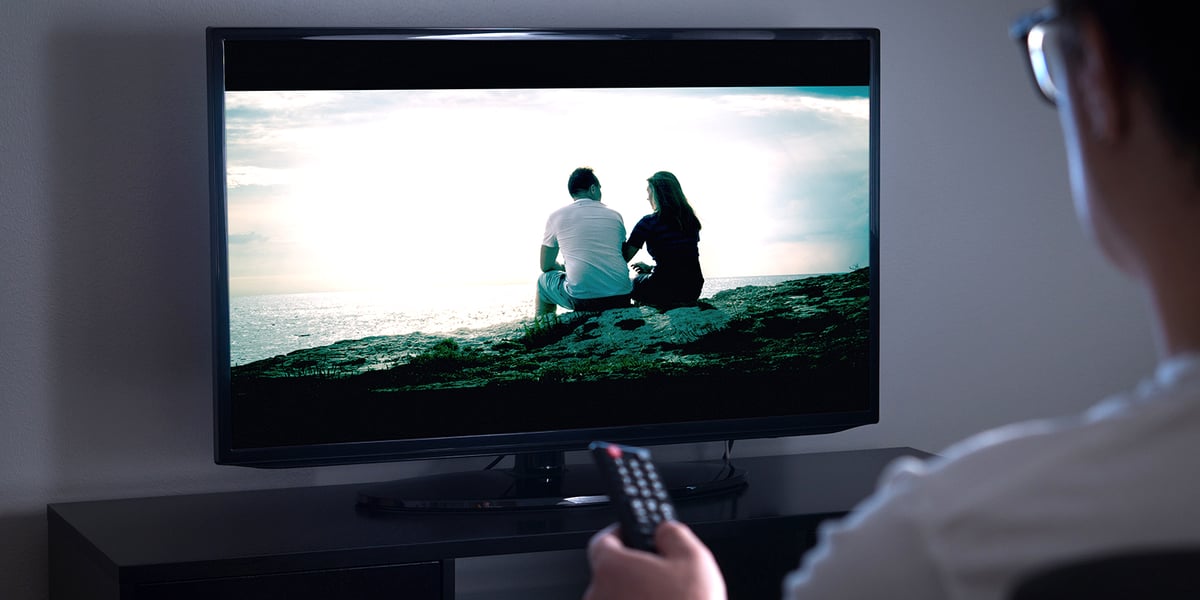 Streaming
Never miss your favorite show with these TV schedule apps
One of the downsides of cord cutting is figuring out what to watch on which service. TV schedule apps do the work for you. You'll never miss a premiere.
---
So the other day, I heard my parents talking about this thing called a "TV guide." Apparently, it was an actual magazine that told you when your favorite shows would be airing and told you about new shows and the like. (I promise this is a real thing that happened, and I'm definitely not old enough to have actually seen these things when I was young, "fellow kids.") Anyway—while that seems like a fun concept, it would be a lot cooler if now there were apps that would do the work for you, with the cord-cutter in mind. Surprise! There totally are. Technically, they're called "video streaming service aggregators," but that's way too many syllables for us. So here are three of our favorite…hm…TV schedul apps.
JustWatch is a cord-cutter's dream. Cutting the cord and moving to streaming of course results in a superior, cheaper TV experience. However, one issue can be keeping track of when and where to find all your shows, especially if you use a few different services. Enter JustWatch.
From its beginnings as a website, this has long been the go-to for cord-cutters. Search the show or movie, and you're immediately shown on which services you can stream it for free, rent or buy it. Well, that easy-peasy process is now available in app form for Android, Apple, many smart TVs and even the XBox console. This "more-is-more" ethos extends to the list of supported streaming services (there are around 200 of them). As far as we know, you won't find an app that pulls in more places to watch your favorite shows.
JustWatch ticks off all the must-haves. Set up your customized watchlist, keep abreast of new releases across all services and get alerted when new episodes of selected shows are available. But JustWatch has a couple of additional tricks up its sleeve. Not sure what to watch? The "What's Hot" feature lets you know what other people love on all the different services. We particularly like the "Price Drops" feature. If you can't wait for that newer movie to hit an on-demand service for free, the app will let you know when the price of renting or buying it has gone down. A wide variety of filters also helps you sort through the mammoth list of shows.
First of all, let's all agree that this TV schedule app wins the battle of est Name, hands down. As for features and usability, ReelGood is arguably the most comparable to JustWatch. There are more than 150 services on tap, and the app offers all expected features like show tracking (including rent/buy options) and new episode notifications.

Users that prefer ReelGood mostly express a preference for the app's interface. Cable and satellite subscribers will also gravitate to this one, as they provide TV listings for channels on those mediums as well. A popular feature is the ReelGood Score. By aggregating a show or movie's ranking in different categories (e.g., "Holiday Movies" or "Movies on HBO") and its score on sites like IMDb, they give each title a rating out of 100 to help you pick your next watch.
Designed with cord-cutters in mind, WatchAid is pretty slick. A large portion of its user base consists of Apple TV users who wanted an easy way to discover where they could watch their favorite titles—presented in a sleek and user-friendly package.
One of our favorite parts of this app is the recommendation feature. Based on your current viewing choices, WatchAid will suggest other shows you may like. So binge away, dear reader—WatchAid has your back when you hit the dreaded last episode of the season by serving up a similar show to devour next.
Is it all good news? Sadly not. WatchAid is only available for Apple devices. Thankfully, as seen above, there's no shortage of great options for Android users.
Ting Internet: the best choice for real streaming TV fans
If you're serious enough to organize your show-watching options and get notified when episodes premiere, then you certainly demand no-buffer, high-definition viewing. Thanks to our gigabit fiber connection, every household member can watch in ultrahigh-definition without having to worry about running out of bandwidth. Want to upgrade to internet that matches your love of streaming? See if Ting is available in your neighborhood!