Tips
The best free VPN mobile apps
A VPN protects you from digital threats and can hide your location. Here are a few free VPN mobile apps that perform well and are trustworthy.
---
Secure your smartphone with a free VPN app
We rely on the internet so heavily today, yet many of us ignore the fact that surfing, shopping and sharing online can expose us to digital threats including hackers, identity theft and many more. One of the most effective tools to guard against these threats while using your smartphone is a free VPN.
What's a VPN?
A Virtual Private Network (VPN) lets you access the Internet via a secure private network. VPNs have most typically been used by companies to let their employees access data on a company's private servers. Why are they so important?
Let's say you're working at a cafe on an unsecured public network. The security of these networks can easily be compromised, allowing nasty types to do nasty things like sniff out usernames, sensitive company info, even passwords. To prevent this, you'd launch a client VPN, sign in with your credentials, and only then would you be able to access secure company data. Once you're on the VPN, your Internet communication is orders of magnitude more secure.
If you're thinking: "But I use free, unsecured networks all the time," keep reading.
Using free Wi-Fi
We probably use public networks the most when we're on our smartphones. It's great to take advantage of free public Wi-Fi so you save on data. Chances are you've logged onto a public network and received a notification on your phone that the network isn't secure. Chances are you kept browsing anyway.
You may want to rethink that practice. Unsecured networks can be hotbeds for trouble. Hackers can eavesdrop on what you're saying and even establish a "honeypot," a fake access point that mimics the free network in order to trap unsuspecting users.
At the same time, we understand sometimes you have no option but to use an unsecured network. There's a simple solution: grab a VPN for your device.
Our favorite free VPN apps for iPhone and Android
We're offering the list with a caveat: be very wary and do your research when looking into free VPN apps. There's a higher likelihood of free VPNs selling your data, paying attention to what you're browsing and serving you ads. They also nearly always have data caps. If you must go free, we suggest looking at the free versions of paid VPNs first.
With that in mind, we've included our top three free VPN apps for you to test out for yourself. These apps respect privacy, have easy-to-navigate interfaces and let you stay protected while you're online.
Hotspot Shield has become one of the more popular VPN options in recent years. When it comes to security, they've got you covered. Their "military-grade encryption" phrasing may be a bit salesy, but their security protocols seem to be top-notch. The free version of this gives a good idea of the restrictions you can expect from free versions: Single device limit, maximum 2 Mbps bandwidth, a 500 MB per day data limit (so about 15 GB per month) and 1 U.S. virtual location. The paid version, meanwhile, features unlimited data, speeds up to 1 Gbps and advanced security features. As far as a free VPN though, Hotspot is one of the best.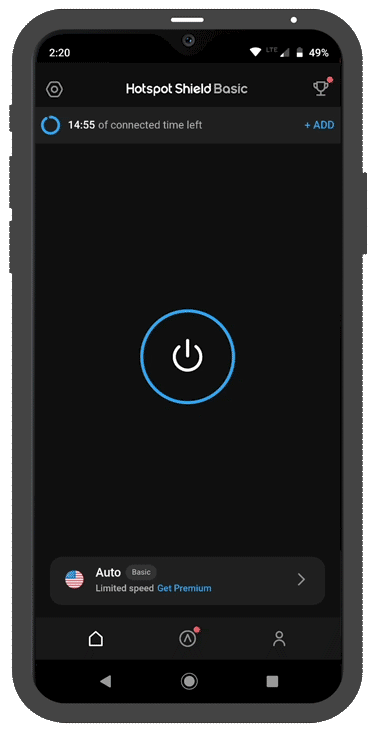 Proton VPN is another offering that's worthy of the praise it receives. Perhaps the biggest advantage the free version has over no-cost competitors is that there are no limits on monthly data or bandwidth. However, as a free subscriber (you will have to sign up), you have access to fewer servers than you would if you paid. The resulting slowdown due to demand is considerably less dramatic than that of VPNs that throttle speeds. You'll also be limited to three virtual locations and one device. Still, Proton VPN is one of the most attractive free VPN options, and for those who need more there are three paid tiers to suit different needs and budgets.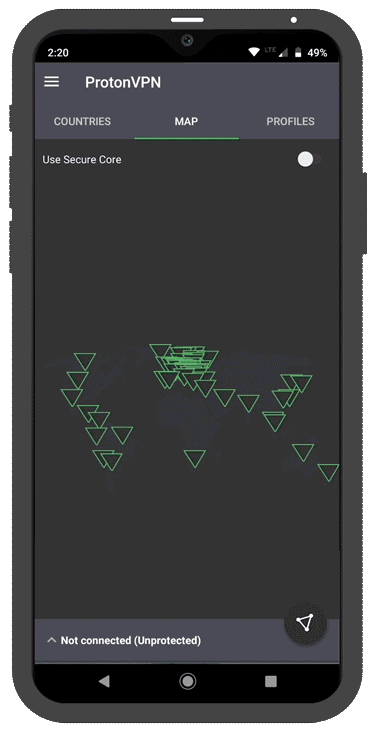 We chose to include TunnelBear's free version here because they're committed to privacy. The free version of the VPN service doesn't track what you browse while you're online (neither does the paid version) and we found it to be a simple to use, well-designed app. As per usual, the free version does have data caps. If you use free Wi-Fi often, you'll want to consider the paid version. We think it's worth it. And while first and foremost its strength is being a well-designed app, their commitment to hilarious bear imagery and terrible bear puns is definitely a plus in our books.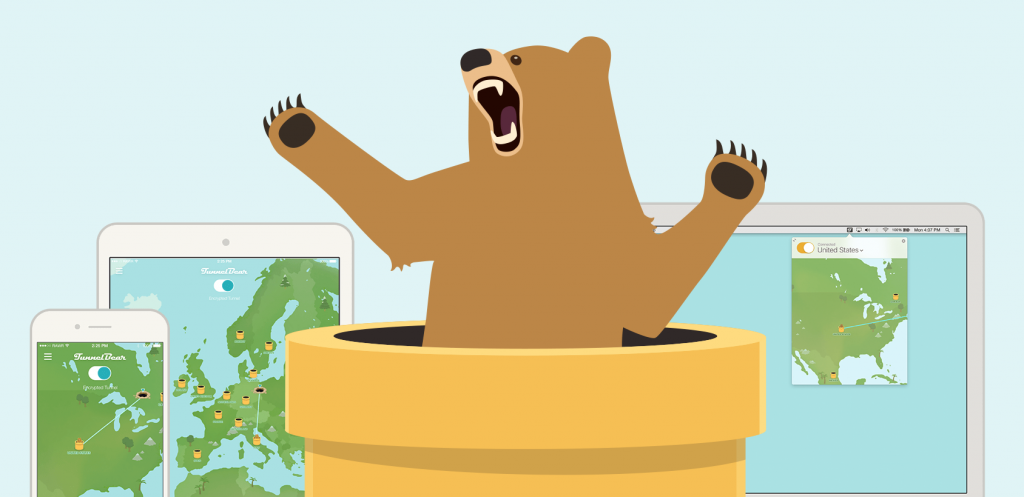 It's ludicrously easy to use. Just turn it on and "tunnel" yourself to another IP/geographic location. Apologies for the use of a different animal, TunnelBear (to be fair, rabbits actually burrow though).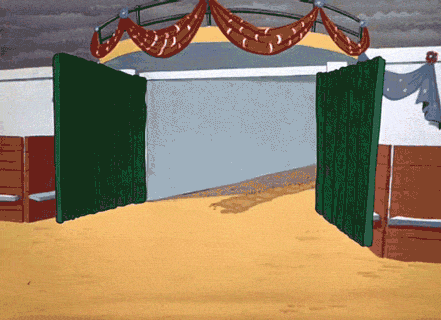 Betternet offers a free VPN app with the option to upgrade to a premium subscription. Full disclosure: Betternet will serve you generic ads and videos (kind of like YouTube); the tradeoff for getting a solid VPN for free. They state in their Privacy Policy that these ads are always generic and are never targeted based on what you look at while you're on their VPN.
When you use the free option, you get an optimal location as chosen by Betternet.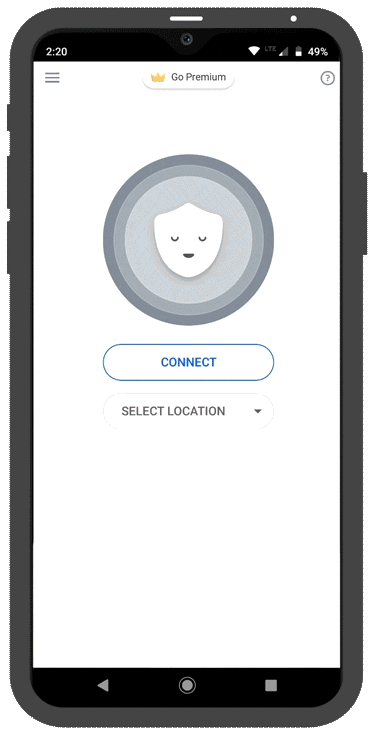 Looking for more security-related tips and tricks?
We've covered our fair share of security tips here on the Tingincluding how to avoid phishing schemes, how to opt-out of Facebook Messenger accessing your contacts and even how to flag unwanted spam and scam calls.

[cta link_text="Check Ting Rates" url="https://ting.com/rates" title="See what you could save" text="Ting Mobile's unique pay for what you use approach saves people a lot of money. See what you'd save." image="https://ting.com/wp-content/uploads/Blog_CTA_Graphic_Rates.png"]