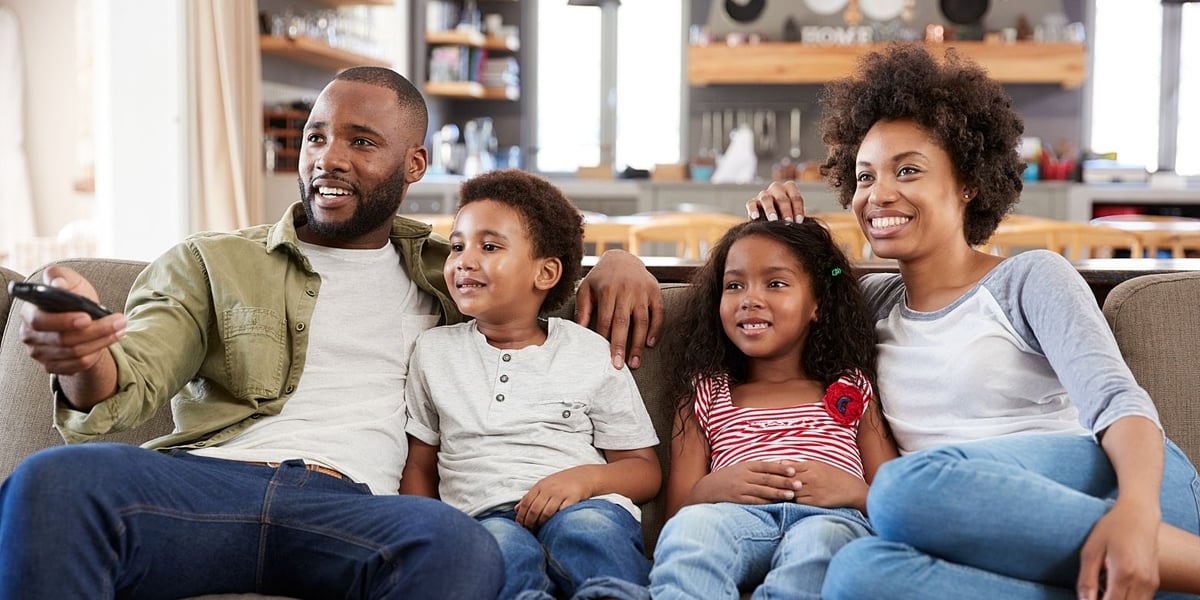 Streaming
How to watch the 2022 Winter Paralympics
Some of the best athletes in the world are ready to take center stage as the Winter Paralympics 2022 kick off in Beijing. Find out how to watch the action.
---
Some of the best athletes in the world are ready to take center stage as the 2022 Winter Paralympics get underway in Beijing. After the thrills and inspiration of the 2018 Paralympics, which saw record TV viewership, interest in this global event is higher than ever.
Fortunately, thanks to increased broadcast and streaming options, watching these athletes shine is easy. This handy guide offers advice on how to watch the Paralympics, how to stream the games and where you can find additional Paralympic content outside of the competition.
When are the 2022 Winter Paralympic Games scheduled to begin?
If you enjoyed watching the recent Winter Olympics, you won't have to wait long to see more world-class athletes perform. The 2022 Paralympic Games, which will take place at many of the same venues throughout Beijing, China, starts on Friday, Mar 4.
Action in a variety of sports will continue daily until Sunday, Mar 13. More than 700 athletes will participate in 78 medal events in six disciplines—alpine skiing, biathlon, cross-country skiing, sled hockey, snowboarding and wheelchair curling.
Who is broadcasting and streaming the Paralympics?
In the U.S., all Olympic broadcast and streaming rights are owned by NBCUniversal. That means that coverage of the Paralympics will be spread across the family of networks owned by the station. With the shuttering of NBC Sports Network earlier in the year, USA Network will be making its debut as the cable home of the Winter Paralympics. Additional coverage will also be spread across NBC and the Olympic Channel.
For the first time ever, NBC will air Winter Paralympic content in prime time (8 pm to 11 pm). All told, NBCUniversal will air more than 230 hours of Winter Paralympic programming for the Beijing Games, including 120 TV hours.
NBC's streaming service, Peacock, will offer both free and premium Paralympic content, including highlights and commentary. You can also stream Paralympic coverage through Hulu + Live TV, YouTube TV and FuboTV. Finally, NBCOlympics.com will be providing comprehensive streaming coverage of the games.
How to watch the Paralympic opening and closing ceremonies
Both the opening and closing ceremonies will be aired live on USA Network television and streaming. The opening ceremony will air Friday, Mar 4, and the closing ceremony will air on Sunday, Mar 13.
When will Paralympic events be broadcast or available to stream?
One element that will determine how you can watch Paralympic coverage is the time difference with Beijing. For those in the Eastern Time Zone, Beijing is 13 hours ahead. That means if a Paralympic event is scheduled to begin at 8 pm in Beijing, it will take place at 7 am ET and 4 am PT.
Peacock will stream all Paralympic events live, which means early birds can get a jump on the action. Some events will be broadcast on a delayed basis, while others will be broadcast live during the 8-11 pm ET window. The goal is to allow the most people to see these athletes in action, so expect schedules to be flexible, with replay options available.
What are some must-watch Paralympic events?
The full Winter Paralympics schedule hasn't been announced yet, but when it is, you'll want to make time in your schedule to check out these events and athletes:
Biathlon: One of the most unique events on the schedule, the biathlon combines cross-country skiing and rifle shooting. The competition is divided into sitting, standing and visually impaired categories. One of the most decorated American Paralympians, Oksana Masters, will be shooting for the gold.
Sled hockey: Fast-paced, intense and a ton of fun, this physical form of ice hockey is played by athletes who have a physical impairment in the lower half of their body. The U.S. is targeting its fourth straight gold medal.
Thomas Walsh: This alpine skier overcame a rare form of cancer that attacked his pelvic region. Walsh is aiming for the podium after finishing fifth in the 2018 Paralympics.
Don't let poor streaming quality affect your Winter Paralympics viewing experience. Ting Internet is built on high-speed fiber internet to power better streaming quality with lightning-fast downloads and crystal-clear picture quality.