Streaming
How to stream anime online
If you're an anime fan, the way to get the best and largest volume of content is to stream anime online. Check out these amazing streaming services.
---
It has long been a dream of many anime fans to have a 24/7 cable channel featuring a constant feed of new anime programs. While the Toonomi programming block on Cartoon Network came close, it was far from a 24/7 cable channel. Now anime fans have something even better: the ability to stream anime online. These anime streaming services offer a wide range of excellent anime movie and TV shows, on-demand anytime, day or night. Much of this content, traditional cable channels seldom make available to their viewers. This shows off one of the best things about online streaming: the ability to find what you want when you want it.
What is anime?
The word anime comes from an abbreviated pronunciation of "animation" in Japanese. In the United States, it is used to refer to animation from Japan that has gained a huge following in the United States. They can be geared toward both child and adult audiences. It may surprise you to learn that some of your classic childhood cartoons like Robotech, Starblazers, and Dragon Ball Z are Japanese Anime that have been overdubbed with English audio.
So where can I stream anime online?
Anime content is available on a wide range of popular streaming services but there are also several dedicated anime services. Of these, Crunchyroll and FUNimation are two highly-recommended favorites. Crunchyroll If you want the leader in anime streaming, check out Crunchyroll. It offers a free option with ads or a premium option without ads. The premium option gives you access to a ton of anime content. Some of the shows have subtitles with audio in Japanese, while others have a full English cast. The free version of Crunchyroll offers a limited selection of anime episodes with ads. These episodes are released in the free version only after premium members have had access to them for a bit. Premium members get access to the largest catalog of anime content available online. Some of the content is streamed live as it airs in Japan, while other content is released as quickly as an hour after it has aired. FUNimation FUNimation has been one of the leaders in releasing great Anime shows and movies on DVD for some time. Now it's become a great option for those wanting to stream anime online, offering both a free ad-supported service and a paid ad-free service. FUNimation has an enormous selection of English dubbed anime and even goes the extra step of adding English subtitles to live streams of anime airing in Japan. Both of these services offer large catalogs of content, and each features a free trial of their paid subscription service plan. If you're an anime fan, consider trying both Crunchyroll's and FUNimation's free trial option.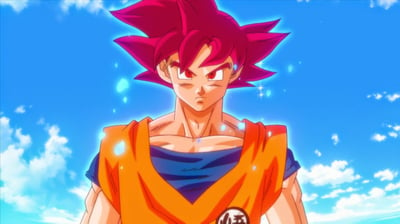 What about other Streaming Services?
Many big streaming services such as Hulu, Amazon, and Netflix offer some anime. The newest addition to companies offering anime shows and movies is Crackle, a free streaming service. Crackle recently announced it is releasing a new addition that will have a full-fledged focus on anime starting with the very popular classic, Robotech. Crackle just released all 85 half-hour episodes of Robotech for free (but with ads) as well as the 2006 animated film to jump-start its new focus on anime. We expect that Crackle will be adding much more to the catalog in the months to come. If you're a fan, used to be a fan, or are just curious about the genre, choosing to stream anime online just might be your path to entertainment heaven.