Streaming
Looking for family-friendly streaming content for summer fun?
Want to make sure your kids have access to only family-friendly streaming content? Here are services that offer parental controls so kids can't watch...
---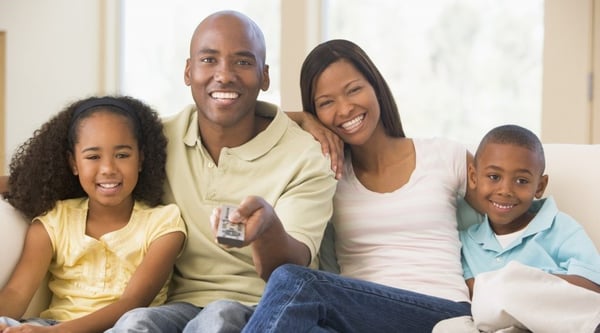 Family-friendly streaming content
Summer is officially here, and for many, that means family time outdoors and around the house. Yet, what happens when you run into every parent's most aggravating predicament, a rainy summer day? For many, that means movie day and with streaming content, you have a huge library of movies at your fingertips. Yet, what do you do if you want to make sure your kids only get access to family-friendly content? Well, there are many services that offer family-friendly movies and TV shows and there are also parental controls that allow parents to feel confident their kids only have access to approved content.
VidAngel
VidAngel is back as a service that lets you skip violence, language or nudity in popular movies and shows. The scenes are not cut from the original production, but, based on the parental preferences you set up in VidAngel, undesirable content is skipped or muted. This service connects to your current streaming accounts in Netflix, HBO, and Amazon streams with upcoming Vudu support. With this service, subscribers can watch a wide range of content on many popular services without fearing what their kids may find. Here's a video explaining how VidAngel works: [youtube id="ZmhEuMDLuz0" show-related="no"]
Parental controls for top streaming services
Family-friendly is great for the kids, but after they go to bed parents want to enjoy their own shows. What then? Well, the good news is many popular streaming players offer parental controls which allow parents to enjoy their shows when they want to access them. Here are instructions on how to set up parental controls for some of the most popular streaming content services: [list type="unordered"] [item type="spaced"] Netflix: How do I set parental controls on my Netflix account?[/item] [item type="spaced"] Amazon: How to set Amazon Video Parental Controls[/item] [item type="spaced"] VUDU: Does VUDU have parental controls?[/item] [item type="spaced"] Sling TV: How do I activate parental controls on my Roku?[/item] [item type="spaced"] HBO GO: How do I use parental controls with HBO GO?[/item] [/list]

Parental controls for popular players
Fire TV
Fire TV features parental controls settings you can manage directly on your device. Parental controls work by requiring entry of your Amazon Video PIN (Personal Identification Number) to authorize purchases from Amazon, access apps, and/or bypass viewing restrictions you've set for content on your Fire TV. With parental controls on, you're prompted to enter your PIN for most actions that involve changing your device settings. Learn more about the Fire TV parental controls and how to set them up.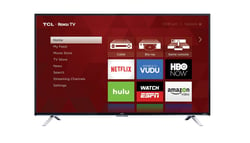 Roku
Yes, Roku provides a feature that allows you to control who can add, or purchase, channels from the Roku Channel Store by requiring a 4-digit PIN. Visit this page for more information on creating a PIN, click.
Apple TV
Apple TV offers several different ways to limit content. Here are a few of them: [list type="unordered"] [item type="spaced"] Allow: Select this option when you don't want to password-protect or restrict an app or feature.[/item] [item type="spaced"] Restrict: Choose this setting for a four-digit passcode requirement for purchases, rentals, or app usage.[/item] [item type="spaced"] Block or No: These options let you block content or features.[/item] [item type="spaced"] Show or Yes: Choose these options when you don't want to restrict an app or feature.[/item] [item type="spaced"] Hide: Select this option to hide an app or feature.[/item] [/list]
You can learn more about the Apple TV parental controls on Apple's website. With these services and controls you can enjoy summer feeling confident that all the content your kids stream is family-friendly.