Streaming
Fire TV and AirTV two devices that will change cord-cutting forever
Two of the new devices introduced at CES this year are so outstanding that we want to present an in-depth look at them - Fire TV and AirTV
---
A look at two new devices
The 2017 Consumers Electronic Show was a huge year for cord-cutting. We already talked about some of the biggest cord cutting announcements of 2017 that were made at the show in last week's post. Two of the new devices introduced at the show are so outstanding that we want to present an in-depth look at them. Both Amazon and Sling TV released new lines of streaming media players — Amazon, in the form of a line of new smart TVs with built-in Fire TV — and Sling TV, in the form of a new streaming media player that combines the best of Sling TV, Netflix and over-the-air channels all in one box called AirTV. Let's take a close look at the new Fire TV Edition Smart TVs and the new AirTV streaming media player.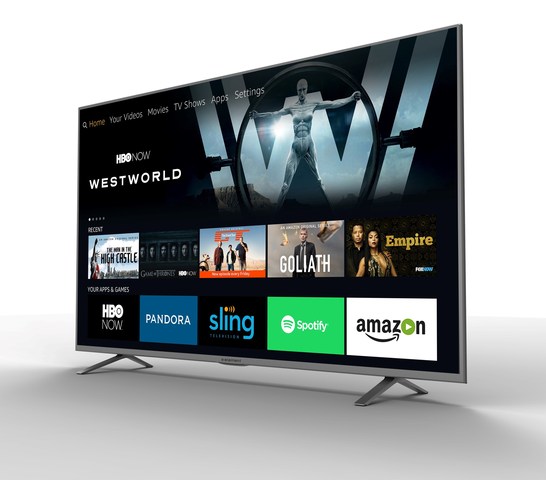 Fire TV Edition Smart TVs
In just under two years Amazon went from not even selling a streaming media player to being one of the top three best-selling streaming players in the United States. Now, Amazon is hoping for the same success in the smart TV market. Amazon, along with Seiki, Westinghouse Electronics and Element Electronics, announced a new line of 4K Ultra HD Smart TVs with built in Amazon Fire TV. These TVs feature the Amazon Fire TV experience as well as support for a voice remote with Amazon Alexa Voice Service. The new Fire TV Edition TVs, in short, take a Fire TV media player and build it right into a Smart TV, similar to how Roku TVs work. The new Fire TV Edition TVs will integrate streaming services and over-the-air content in one place, including access to more than 7,000 channels, apps, Alexa voice service skills and live TV broadcasts when used with a separate HD antenna. An on-screen programming guide makes finding what to watch easy, and with the included voice remote with Alexa, customers can use their voice to launch apps, search content, play music, control smart home devices and more.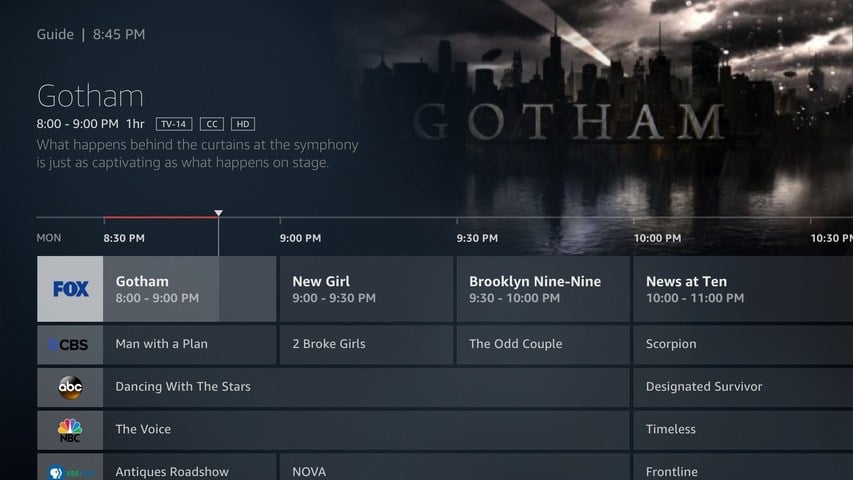 New features of Fire TV Edition TVs
Enjoy live over-the-air TV programming When connected to an HD antenna, smart TVs with Fire TV Edition will allow customers to access live TV programming, see their favorite broadcast channels in the Recents row right on their home screen, and find what to watch with an easy to use channel guide for viewing live TV programming schedules. Voice search and content control with voice remote with Amazon Alexa skills Launch apps using only your voice by saying, "open HBO NOW." Or you can use voice commands to control playback in Amazon Video and Amazon Channels like, "rewind 60 seconds" or "next episode" and access a large selection of Alexa skills. Input switching and channel tuning Amazon Fire TV Edition detects devices connected to the TV and helps customers switch between inputs using the remote or their voice. Customers can, for example, customize the HDMI1 input to use the name Xbox, push the voice remote microphone button and say, "go to Xbox" and the input is automatically switched. Customers who connect an HD antenna can also use commands like, "tune to NBC" or "go to channel 2." These new smart TVs with built-in Fire TVs are expected out later this year.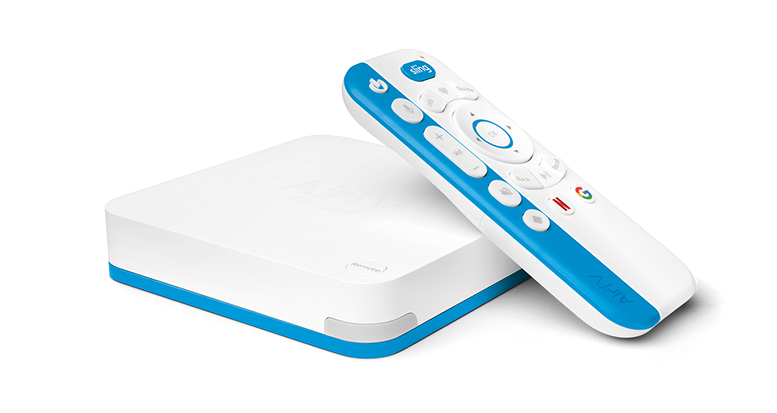 AirTV from Sling TV
Ever wish you could put the best of Netflix, Sling TV and your antenna all into one app? Now, you can do just that thanks to Sling TV's new streaming media player called AirTV. The AirTV streaming media player combines Dish's Sling TV service, Netflix and over-the-air television. With the AirTV Player, over-the-air channels remain separate from your Sling TV subscription but they're integrated into the same channel guide. This allows you to view your over-the-air channels like Fox Network as well as view Fox Sports 1 all in the same place. The AirTV also adds Netflix right into the Sling TV user interface. Now you can find ESPN, Fox, and Netflix's Stranger Things all from inside your Sling TV app. You can install any additional Android apps you desire, but the preinstalled options are Sling TV, Netflix and YouTube. The AirTV Player also supports 4K streaming from services that offer UHD resolution. The AirTV Player is available today starting at $99, or $129 with a bundled over-the-air adapter. It comes with a remote control that allows voice search and has physical shortcut buttons for Sling and Netflix. If you buy an Air TV right now, you will also get a $50 Sling TV credit. 2017 is already looking like a great year for cord-cutters and the year is only a few weeks old. [embed-youtube id="UVq5diDf_-I" show-related="no"]

[cta link_text="Learn more!" url="/what-is-ting-mobile/" title="What is Ting Mobile anyway?" text="Learn about Ting, how it works and what you'd save. Sounds good? Get $25 to try it for yourself risk-free!" image="https://ting.com/wp-content/uploads/Blog_CTA_Graphic_LearnMore.png"]