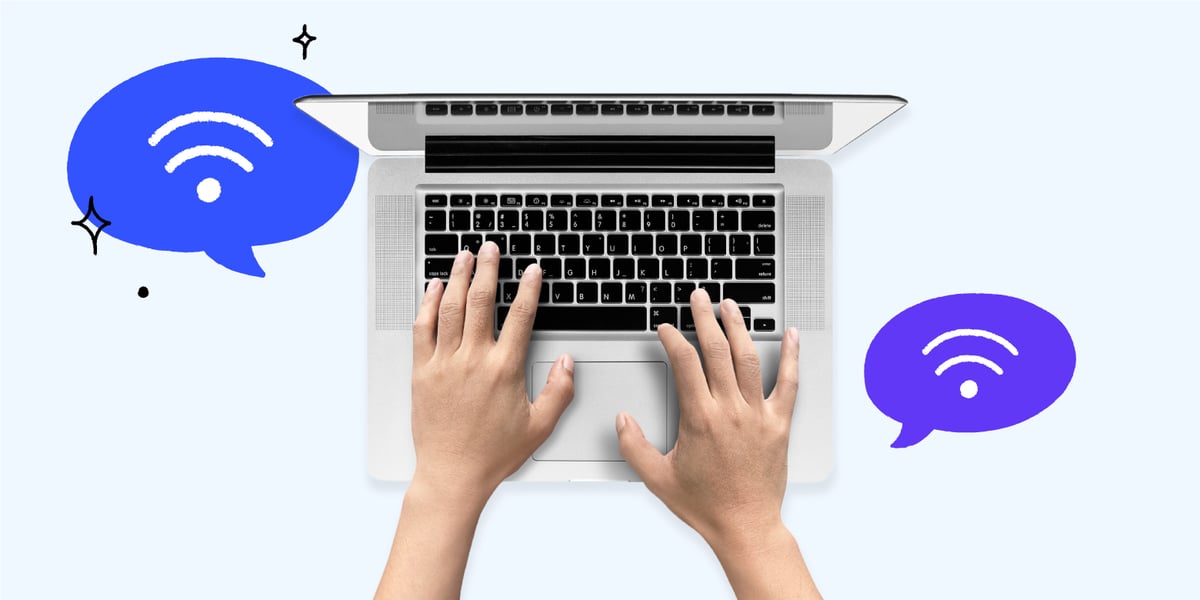 Tips & Tricks
Is Ting fiber internet better than Xfinity?
Read on to find out why Ting is the smarter choice compared to Xfinity.
---
So it's time to upgrade your internet. We get it—there are a lot of choices to sift through. Sometimes it seems easier to just go with one of "the big guys" rather than researching alternative options. However, you've likely either heard horror stories about them or been burned yourself. We get that too.
So, "Is Ting better than Xfinity?" In a word, yes. But we admit we're a bit biased. So rather than using flowery language to win you over, we'll just stick to the facts. Here are the reasons why Ting Internet is better than Xfinity/Comcast.
Ting is faster
"Now hold on there," you might say, "Xfinity has several plans. Surely some of them are as fast or faster than yours!" Well, we're looking at what the customer experiences as opposed to marketing trickery or dubious claims. With that in mind, we can confidently say that Ting Internet is faster.
Out of Xfinity's current plans, six are widely available. The two fastest have claimed speeds of 1,000 Mbps and 1,200 Mbps. Right away, we can say that Ting is faster in our regions with 2 Gbps (2,000 Mbps) connections. Here's the thing—our 1,000 Mbps connections will still offer faster real-world consistent speeds, and here's why.
Xfinity operates on copper cable. That's the same outdated technology created for telephone and cable TV use. Cable companies use a protocol called DOCSIS to boost cable's notoriously slow download speeds, allowing occasional maximum gigabit speeds. However, their internet connection still suffers from the usual speed-related drawbacks of cable:
The more people who are online—not just in your household but your neighborhood—the slower your internet will be. Even when using a wired connection to avoid the slower performance of Wi-Fi, Xfinity customers often report experiencing download speeds well below the advertised maximum speed. Ting's fiber connection is not affected by traffic and consistently offers wired speeds close to the stated maximum.
With the online activities we partake in, including video chatting, transfer of larger media files and usage of multiple devices, upload speed is more important than ever. So it's important to note Xfinity's "1,200 Mbps" plan refers to the alleged maximum download speed, while the maximum upload speed is an incredibly slow 35 Mbps. Ting offers "symmetrical internet" where our upload speeds are just as fast as our downloads.
Xfinity continues to roll out new plans with faster claimed download speeds—but ultimately their plans all rely on outdated technology that is not designed for fast data transfer. Ting uses fiber, the internet industry's future standard. When it comes to currently available plans and consistent real-world speed, Ting is simply the faster option.
Ting is more reliable
As we've mentioned, all of Xfinity's widely-available plans rely on copper cable. This results in slowdowns when traffic is heavy. But that's not the only drawback of cable internet. Copper cable is susceptible to external factors that negatively affect its reliability.
Extreme heat, cold and rainfall can cause physical damage to copper cables, resulting in outages. This is especially true for above-ground wiring, which cable utilizes at times throughout cities and regularly to connect to homes. Copper cable is also susceptible to electrical interference, which causes slow, unstable performance.
Meanwhile, fiber is less likely to be physically affected by anything except the most extreme of weather conditions because it's always run underground. In most cases, even our final connection to the home is via underground cable! And since fiber uses pulses of light rather than electrical cable, it is never affected by electrical interference.
Here's another factor that's often forgotten. In cold months and during adverse weather, more people are inside, using Wi-Fi on computers and phones. This creates a ton more traffic. And as we've learned—more traffic decreases cable internet performance.
Ting 2, Xfinity 0.
Ting gives you better value
Now let's look at value for money. Xfinity charges $70/month for a 1,000 Mbps connection and $80/month for 1,200 Mbps. Well, that's what you'll read on their website. In reality, you'll likely pay a lot more. You'll need to add up to $25 for equipment rental. If you're uncomfortable installing that equipment yourself, professional installation costs nearly $100. Oh, and after agreeing to a one-year contract, that $70-$80 monthly rate is just the introductory price you'll be paying for the first three years. After that, your monthly rate increases by about $30. Did we mention that if you don't do automatic bank payments, you'll need to add another $10/month? Don't worry, we're confused too. What's clear is that, much like their advertised speeds, Xfinity's advertised prices don't tell the whole story.
So when it comes down to it, after taxes you're likely paying well over $100/month. For that price, you're getting internet that often provides much slower download speeds than advertised, shockingly slow upload speeds, and less reliability than a fiber connection like Ting.
At Ting, your monthly cost is $89. You can buy a router from us, pay just $9 a month to rent one, or bring your own. Add whatever taxes your state requires, and that's it. No start-up costs. No surprise price hikes, and no hidden fees. We offer a clear commitment to fair and stable forever pricing for our lightning-fast, ultrareliable fiber internet. Technology experts call fiber "future proof" as its capability will grow with us for the foreseeable future, while cable internet will certainly hit a ceiling.
Hmm…by our count, that's 3 for Ting.
Ting is community-minded, customer-focused internet
We're all familiar with the general level of satisfaction amongst Xfinity/Comcast customers. It's—not great, to put it kindly. Complaints about customer service, hidden fees and poor internet performance abound.
Ting takes great pride in providing some of the best customer service and support in the industry. Our incredible fiber internet is backed by our 24/7 all-human customer support. We don't engage in confusion tactics. Instead, we empower our customers to be well-informed internet users who can make the choice that's right for them. Add our simple billing and fair pricing and you've got a whole bunch of happy customers!
We are also dedicated to enriching each and every community that welcomes us. We believe that fiber internet can transform communities while allowing entrepreneurs and small businesses to compete on the world stage. Through sponsorships and charitable donations, we support local institutions and worthy causes. For households that qualify for the Affordable Connectivity Program (ACP), we go the extra mile rather than discounting their internet and provide service at no cost to them.
Get a better internet experience with Ting
So even with our wee bit of bias, the facts don't lie. Any way you slice it, Ting is a better choice than Xfinity. We'd love for you to try us out and see for yourself! We never lock you into a contract, so there's no risk to get started. Visit ting.com and check your address to see if Ting is available for order or pre-order in your neighborhood!