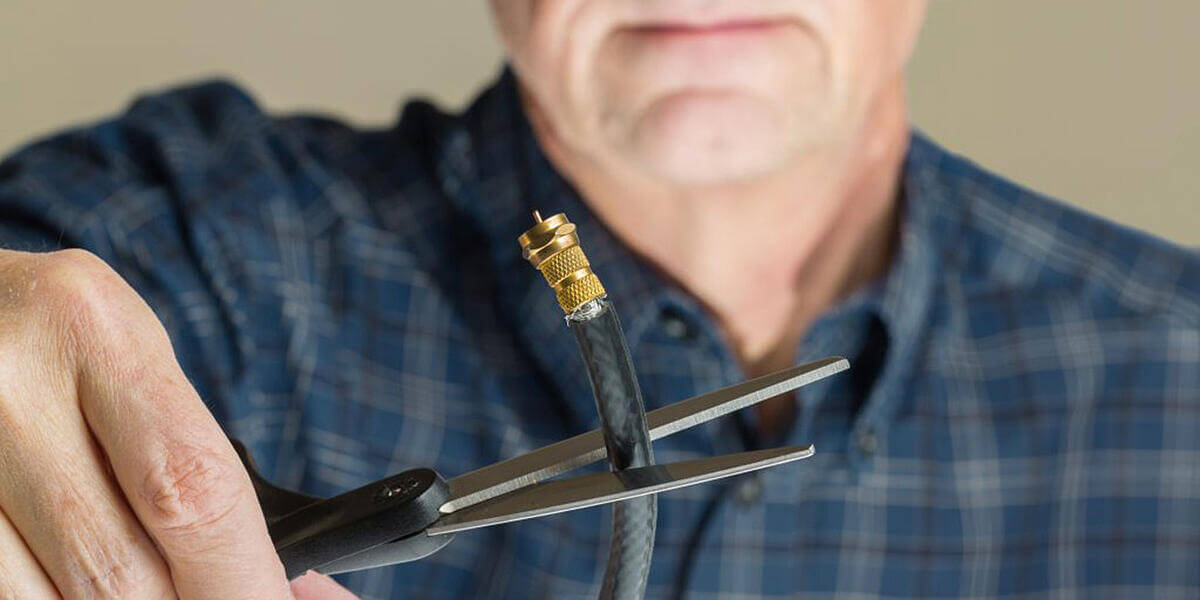 Streaming
Unplug from cable TV in four easy steps
Unplug from cable! It's easier than you think. This step-by-step guide will help you cut the cord to save money as you still watch all your favorite shows.
---
How to unplug from cable TV
Over 500,000 U.S. cable TV subscribers canceled cable TV and switched to streaming their content in just one quarter of 2015, leaving millions more wanting to join in, unplug from cable and ditch the cable bill. However, saying goodbye to cable can seem scary. Many people are hesitant to cut the cord because they are unsure which device and what content to choose from among the wealth of options available for streaming.
The good news is that cord cutting is easier than you think it is, and we are here to help. This step-by-step guide will assist you with easily cutting the cord to save money as you still watch all your favorite shows, news, sports and movies.
Step one: pick your device
The first thing you to need in order to unplug from cable TV is a device that will stream what you want to watch to your TV. Currently, the top four selling "set top boxes" (STBs) are:
Each of them is a great option, each for different reasons. We've covered STBs in greater depth so if you need help picking one out, read our guide on choosing the best set top box for you.
Step two: pick your streaming services
You may be surprised to learn that cord cutters have access to a lot more content than the average cable subscriber; some of this great content can only be watched by streaming it online. While the following is not a complete list, here are some of the most popular paid streaming services:
With new content added weekly, Netflix has thousands of hours of movies and TV shows available, making Netflix the largest streaming service in the world. You will find a ton of content from major networks and movie studios to Disney movies and shows. Netflix is also the leader in original content you cannot find on cable: Exclusive shows like Orange is the New Black and Narcos are great examples.
Do you want your content the day after it originally airs? Hulu is a great option for anyone who wants to watch recent shows from great networks like Fox, NBC, ABC, FX, Spike, and hundreds more.
Amazon is about way more than buying books now. Amazon Prime not only gets you free two-day shipping and free music, it also gives you access to thousands of movies and TV shows. Amazon's partnership with HBO brings you a vast selection of HBO shows as part of your membership to Prime.
While Amazon Prime does not give you access to everything available for streaming on its Amazon Instant service, it does have TV shows from many cable channels available the next day - starting at $1.99 - as well as offering recently released movies for rent. So, not only do you get an immense amount of free content, Amazon Prime is also a great way to rent recent movies and buy recent TV shows.
If you really want your TV live, check out Sling TV. For $20 a month you get over 20 channels streamed live to your TV. You can also purchase add-on bundles for an extra $5 a month to get channels like Sports, News, etc. Sports fans will be happy to know Sling TV will give you access to all the ESPN channels with their $5 sports package, and even access to the WatchESPN app.
If you are looking for completely free streaming options, watch this space because we'll be covering that and much more in the Cut the Cord column.
Get Ting Mobile for only $10/month.
Switching to streaming? Switch to Ting Mobile! Enhance your mobile experience with unlimited talk, text and data with nationwide coverage. This amazing deal is only for Ting Internet customers so make the switch today!
Step three: pick an antenna
Now that you have streaming all set up, don't forget that local channels are free over the air. A recent survey on the Cord Cutters News Facebook page showed that our subscribers, on average, receive about 48 over-the-air channels for free.
The number of channels you receive will vary depending on where you live. We recommend going to TVFool and inputting your address in their "channel finder" to see what's available free and over the air in your area. This will also help you know if a roof-mounted antenna will be required to get the channels you want or if a simple indoor antenna will suffice.
Step four: give it a try
Before you cancel cable TV, unplug your cable box and try being a cord cutter for a month. Speaking personally, when I canceled cable it took about two weeks to find all the shows I normally watched; once I found the content I wanted, I never looked back to cable. That said, it was nice to know that if I couldn't initially find a program available to stream, I could still watch it on cable while I did some more digging.
You are now a cord cutter!
That's it; you have successfully set yourself up as a cord cutter. All you need to do now is call your cable TV provider and tell them you want to cancel your cable TV!
What should you expect to save?
Everyone's savings will be different because the amount you save will depend on what content you want to watch after you unplug from cable. When I canceled mine, I initially saved a little over $112 a month. Since I already had Amazon Prime, I did not count that as a new cost. Adding Netflix and Hulu to the line-up raised the total monthly cost by about $16. As a result, my house ended up saving about $96 every month or over $1,150 a year.
You can do a lot with $1,150!