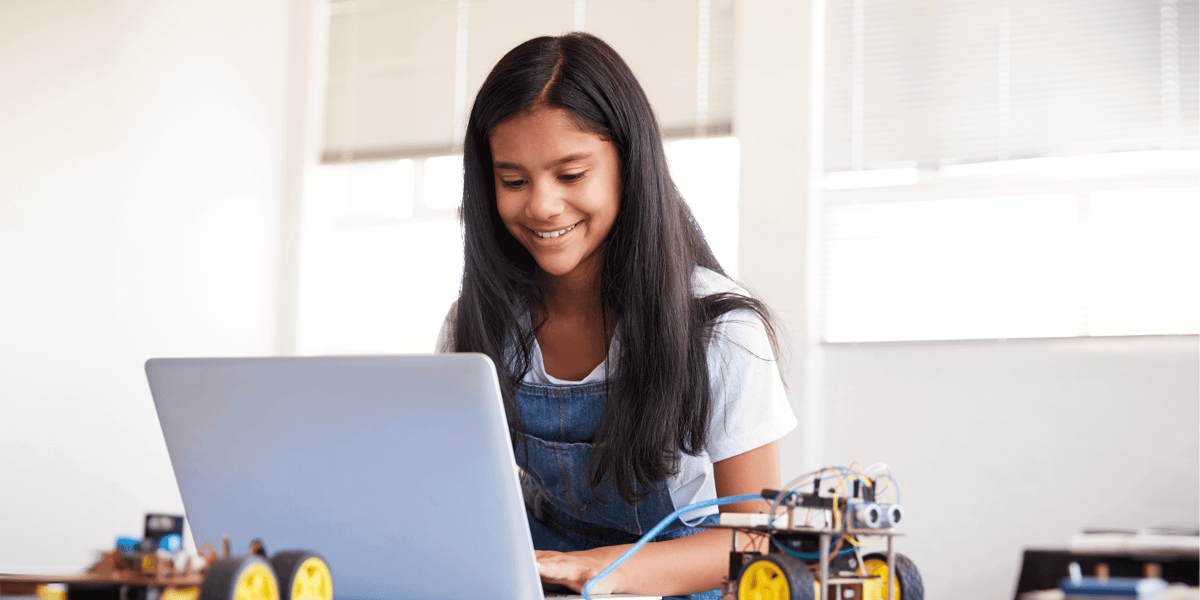 Featured
Free online learning resources parents can feel good about
We've gathered a ton of free educational resources and learning tools to keep young minds sharp and active while at home.
---
Balancing kids' learning while working remotely is tough. As a mother of two elementary school children who works full time, I find that I am relying on free online learning resources to keep my kids engaged now more than ever.
There is a lot of content out there, so we have curated some online resources that are free and most importantly, approved by the toughest of critics - my nine and seven-year-olds.
Need an hour to finish a report or do a Zoom call with your coworkers? These quality, free resources will keep your kids engaged and learning while giving you the time you need to get things done.
Free online learning tools for kids
Literacy
Are your kids tired of everything on the bookshelf? Head online for some wonderful literacy resources to keep them engaged.
Khan Academy is a free educational app for children aged about two to about seven that covers basic subjects such as reading, writing, and math - all in a fun, creative environment. Classes include videos, interactive games and are led by a cute bear and his team of animal characters. Designed by learning experts from Stanford, this app allows for independent learning as well as structured lessons to cater to different learning needs and styles. They also have a library where children can read along with a narrator or give it a try on their own.
Scholastic Learn at Home has generously offered three weeks of free content which includes free digital books with corresponding videos and activities. All of their content is also available in Spanish. Simply select your grade level to get started.
Scholastic also just launched a learning series in partnership with the Library of Congress based on the popular Dog Man series by Dav Pilkey with eight weeks of fun content and live sessions with the author!
As if we needed another reason to adore JK Rowling. The author just launched Harry Potter at Home, a hub for all things Harry Potter. The hub includes art activities, quizzes, and articles for all the Harry Potter lovers. Content is updated weekly so check back often for new materials!
Leverage your library card
Many local libraries have been forced to close their physical space but you can still use your library card to access robust digital libraries for free.
Libby is an app that provides a free digital library on your mobile device.
Download Libby (in the App Store or via Google Play) search for your local library, enter your library card and viola - instant access to thousands of free books at your fingertips.
Borrow movies, music, ebooks, and audiobooks on your phone, tablet, computer, or TV. To get started create a free account on hoopla.com. Search for your local library. If they are a participant, simply enter your library card number and start reading! We've linked the apps for both iOS and Android devices for you right here.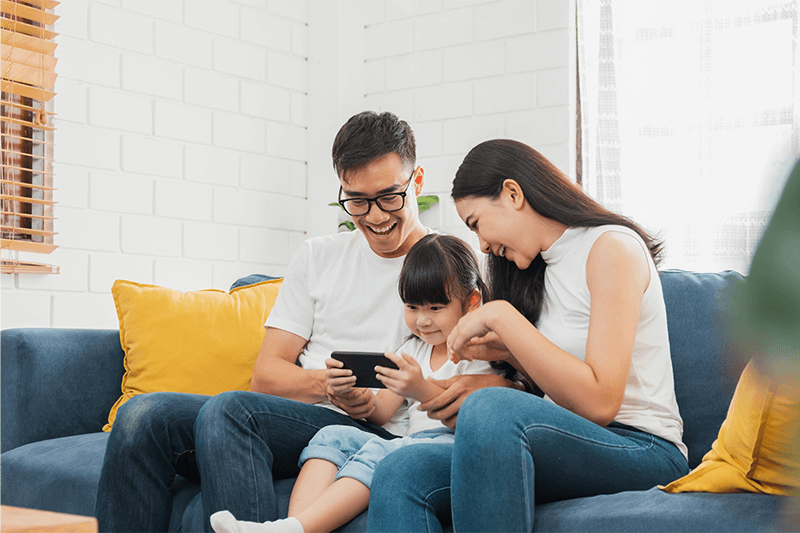 Podcasts
Podcasts are a great alternative to books while still offering valuable literacy skills. They're perfect for quiet time or for the pre-readers in your household. A favorite podcast in our house is Wow in the World (WOW). WOW is a free podcast series produced by NPR that dives into current events, science and technology. Each episode is 25 minutes long. You subscribe for free through the App Store, Google Play, Spotify and the NPR website.
Math and science
Prodigy is a no-cost math app with a wizard theme! Kids earn badges and a wizard name as they complete math challenges along their journey. Kids love the video-game-style interface. Parents love it because the content is tailored to state and grade level math standards. What more could you ask for?
Prodigy can be played online and is also available in the app store.
Minecraft is a kid favorite. Microsoft recently released free education content in the Minecraft Marketplace and made these educational worlds available for free. My kids have really enjoyed the Washington DC realm where kids can explore the monuments and tour the nation's capital.
NASA has great "STEM at Home" resources for any age. These include at-home experiments, online games, and art activities. Learn how to make an edible spacecraft, design a cloud or solar system mobile or build a moon habitat. This is a great resource for parents to get crafty with their kids while learning about science and technology. The great thing about NASA is that the information is really for all ages, from making edible experiments to reading complex explanations of how things in space really work.
Enrichment
Cosmic Kids Yoga
Cosmic Kids Yoga is a lot of fun and a perfect way to incorporate mindfulness and movement into your child's day. There is a paid app but there are lots of free kid-centric videos on their YouTube channel to help kids relax, stretch and calm their minds.
Virtual Field Trips with Chris Field
There are lots of options for free virtual field trips, but my kids love Afternoon Adventures, a series hosted live on Facebook by Chris Field. There's a host of field trips posted on the page. Simply head over to Chris's Facebook to tune in live every afternoon. Each episode is an hour long and kids can ask questions of the host, which makes it super fun.
During the pandemic, Mo Willems, Kennedy Center Artist in Residence hosted live daily workshops where he taught kids how to create illustrations. Each episode has free printable images for kids to use and follow along. This is a perfect activity for all the Piggy and Gerald lovers out there! While the live streams have slowed, the full archive of Mo Willem's Lunch Doodles is available on YouTube.
Fast fiber internet
Throughout the pandemic, the importance of a fast, reliable internet connection was never more clear as kids learned and parents worked online. Ting Internet is fast, reliable fiber internet. See if Ting Internet is available in your area.