Streaming
How to find 4K content online
What makes 4K content so special? 4K content is the next level of HD with about four times the resolution of regular 1080p HD content. This makes 4K (also
---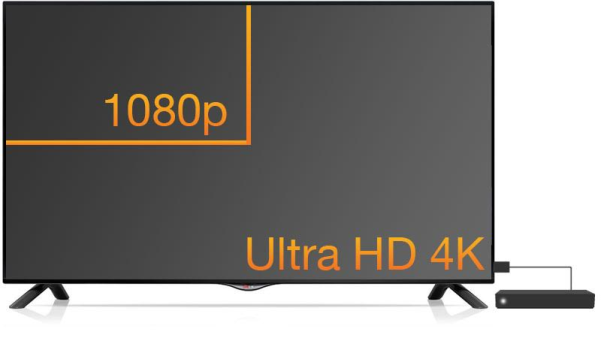 What makes 4K content so special?
4K content is the next level of HD with about four times the resolution of regular 1080p HD content. This makes 4K (also called Ultra High Definition or UHD) content look crisp and clean on ultra-high-res screens. If you want the most vibrant image possible, 4K is what you should be looking for. When 4K TVs originally hit the market, they were exorbitantly expensive. However, 4K TVs are becoming much more attractively priced. You can find a 50" 4K TV on Amazon.com selling for as little as $500 ( see examples). Once you've purchased your 4K TV, the question becomes, "where can I find 4K content online?" Surprisingly, traditional cable TV providers offer very little 4K live content and only a small selection of on-demand content. Comcast is one of the few providers that offer some on-demand content and Dish is talking about airing their first 4K sports event in April. This leaves viewers in a quandary as to where they can find 4K content for their brand new 4K TV. The answer to this predicament?
The best 4K content online
Many of the biggest online streaming services have recently added 4K content, while others, like UltraFlix, have recently launched with a focus on 4K content. So look no further than services like Netflix, Amazon, VUDU, YouTube, and UltraFlix for your 4K content. Here is a quick overview of the leading 4K streaming services: Netflix now releases most of its original content in 4K and also offers a large selection of other movies and TV shows in 4K. To access 4K content with Netflix, you will need to upgrade to the $11.99/month streaming plan. With this plan, you get four streams at once as well as 4K content. Amazon, like Netflix, is releasing most of its original shows in superb 4K. It even lets you rent or buy select content in 4K without being a prime member. If you just want an occasional 4K show or movie, you may want to check out Amazon's growing 4K catalog. Vudu is very similar to Amazon Video in that it is an online store offering movies and TV shows. Vudu has a large catalog of content available in outstanding 4K. Unlike Netflix and Amazon, Vudu requires no subscription service for its 4K content. You can purchase or rent a movie or TV show in 4K without having to pay a monthly fee. UltraFlix is a newer streaming service that streams all content in 4K; it claims to have the most extensive selection of 4K content online. So, if you want a ton of 4K content, UltraFlix is a popular service to check out.
How to get 4K on your TV
Before you can watch 4K content on your TV, you not only need a TV that will support 4K, but also a device to stream it to your TV. Here are some of the best 4K streaming players on the market that will let you watch 4K content online. Roku probably has the largest selection of 4K streaming services, which includes Netflix, Amazon, Vudu, YouTube, UltraFlix, and 10 other 4K supported services. Currently, only the Roku 4 supports 4K content so if you want 4K from Roku, make sure to get a Roku 4. The Nvidia Shield is a 4K streaming player that runs on the Google Android TV OS. The Nvidia Shield is also a powerful gaming system that offers 4K streaming from places like Amazon and YouTube. The newest Fire TV box from Amazon supports 4K streaming from both Amazon and Netflix, giving you access to some of the best 4K content in the world.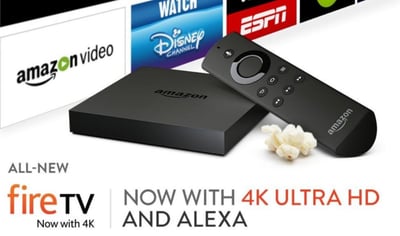 4K Smart TVs
You can purchase a TV with built-in 4K streaming. Roku has several 4K Roku TVs coming out this year from TCL and other brands. Amazon has about 30 TVs that support their 4K streaming service. Check out their full list of smart TVs that can stream 4K content.
Conclusion
If you want 4K content, the only place to find a significant line-up of 4K shows and movies available is online, at least for the time being. All the more reason to cut the cord and make the switch. Services like Netflix and Amazon are, by far, the leaders in 4K content. Their catalogs of new 4K movies and TV shows are expanding every day.