Featured
The positive impact of fiber Internet on the economy and business
The day-to-day impact of fiber Internet and more efficient communications can have huge ramifications for all levels of business.
---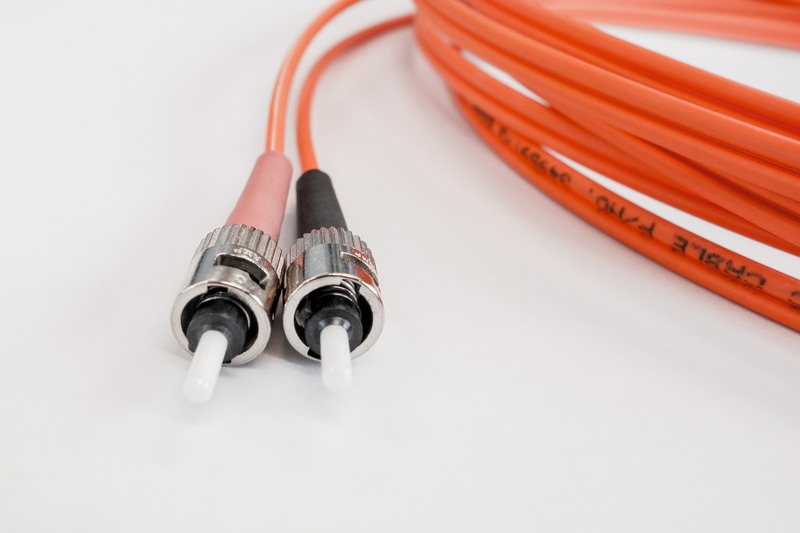 Fiber Internet brings community and local business benefits that go way beyond just crazy fast, reliable Internet, though it certainly brings that. The day-to-day impact of higher Internet speeds and more efficient communications can have huge ramifications for all levels of business, from your local coffee shop to a big box store with dozens of employees.
The digital economy
Today's economy is digital. Goods and services are sold online in huge quantities and our collective understanding of what constitutes a shop has shifted. Not only that, but businesses run their internal systems on Internet connections, including shipping software, warehouse and inventory counts, phone systems and more. Business is intertwined with the Internet. There's no denying it. Access to the Internet and advanced telecommunications have allowed us to build into new and emerging fields that we haven't been able to explore before. Entrepreneurs and companies are using networks to create new technology. Think smart home technology, wireless communications for healthcare workers, smartwatches for children to stay in touch with parents and transit services like Uber and Lyft.
Why speed and reliability matter
The backbone of the Internet is a fiber network. All Internet Service Providers (ISPs) depend on a fiber connection to bring their data to the Internet. So, how come direct fiber to homes and businesses doesn't exist on a wider scale? That's because copper wiring remains the major connection from homes and businesses to the network at large. Copper cables started to be strung on poles at a time when the telephone was the newest way to connect. Copper communications cables predate the Internet by a century. Simply put, copper "networks" were never built with the Internet in mind. Copper offers limited bandwidth, slower speeds and greater signal degradation over long distances. Many cable Internet connections today are still made on copper wiring.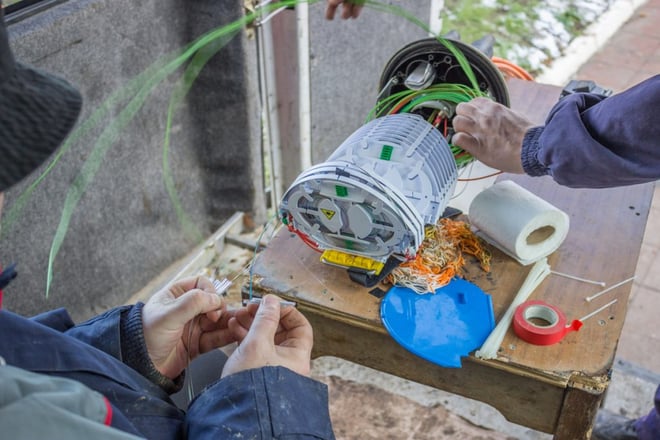 Fiber optic Internet on the other hand, has faster speeds, less signal degradation over distances and is more resilient. Fiber Internet is way faster than what you're used to and exponentially faster than the FCC definition of "broadband." Fiber infrastructure brings the fiber network right directly to businesses and homes rather than limiting access to the network with a copper connection. Symmetrical 1000 Mbps gigabit connections (like Ting Internet) let users upload as fast as they download. Even in high demand periods, fiber doesn't experience the slowdowns people have come to accept with a copper connection. Cloud access is more efficient than ever, and files can be pushed to shared folders and drives in seconds, not hours. Telecommuting gets better and better, and physical barriers like location, traffic and weather no longer prevent productivity. Fiber overcomes the hiccups, buffering, stalling and, most of all, wasted time, that more dated telecomm systems are prone to.
Wiring a national network with fiber Internet
[embed-youtube id="WQz0Tklkwmw" height="338" width="601" show-related="no"] Gigabit infrastructure is important to America because the Internet has rapidly become a backbone of society. Education, business and healthcare increasingly rely on the Internet for more than just communication. Schools use education tools that are online, people run their entire businesses online and healthcare relies on digital communication too. More and more, the services in our homes are run off the Internet, like our appliances and security systems. Fiber is a purpose-built infrastructure for the Internet. It recognizes our evolving use of the Internet for a variety of purposes and gives us the freedom, flexibly and choice to continue to grow. Ting CEO Elliot Noss spoke on a panel at the Tom Tom Founders Festival in Charlottesville in 2017, about what fiber Internet can do for cities and communities. It's a longer watch, but gives insight to some crucial implications of widespread fiber.
Want fiber in your town?
Ting fiber is available in Charlottesville, VA, Holly Springs, NC, and Westminster, MD, and is coming to Centennial, CO and Sandpoint, ID. Want Ting in your town?

[link url="https://ting.com/internet/townvote" title="link title" open="new" type="button"]Let us know[/link]