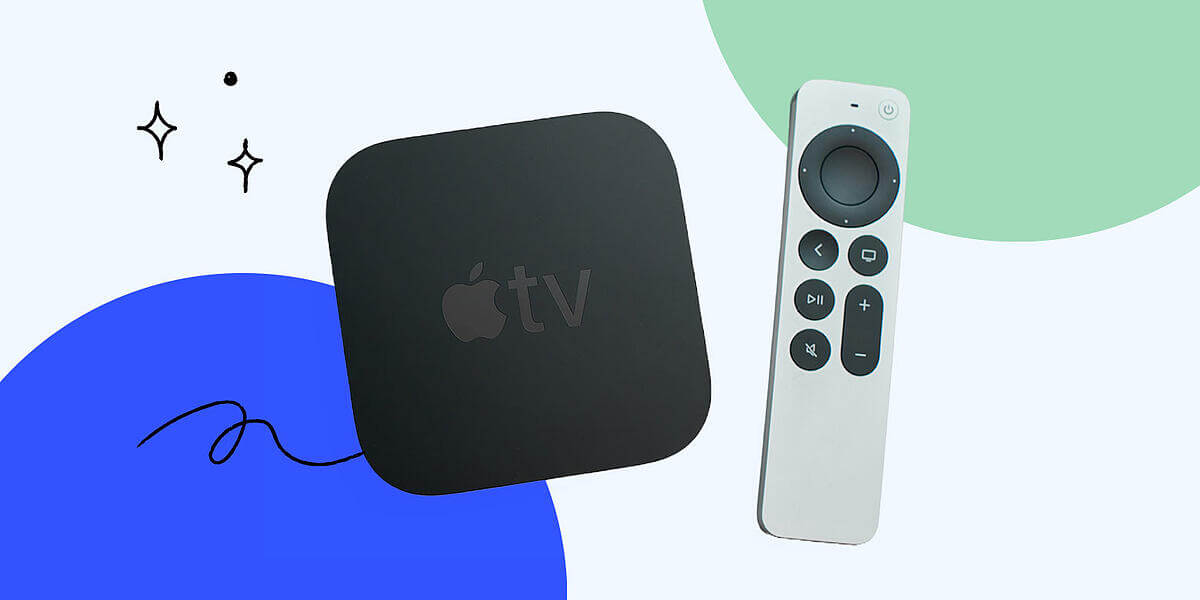 Tips & Tricks
Are streaming devices like the Apple TV 4K worth buying?
We look at the most popular streaming devices that allow you to stream 4K TV with Ting's speeds, like the Apple TV 4K, Amazon Fire Stick 4K and more.
---
With so much streaming content available today, and with so many TV shows and movies spread out across different streaming services, the best way to have it all in one place is by using a streaming device. And if you're a cord-cutter, they're your best bet for watching movies, TV shows and live sports. These add-on streaming devices have more apps, better search, simpler remotes and are updated more regularly than the smart system built in your TV.
So are streaming devices worth buying? Is there one that surpasses all the rest? We look at the top ones being offered in the market today, including Apple TV 4K and Amazon Fire TV, which are both are available to rent or buy directly from Ting Internet. If you already have one or find a great deal however, rest assured there is no obligation to buy from us.
For the TV connoisseur: Apple TV 4K
Starting at $129 ($50 less than its previous version) the Apple TV 4K is your best choice if you own an iPhone, find yourself frequently buying content from Apple's library and are subscribed to AppleTV+. The newest version also has some cool features like connecting to two pairs of AirPods and the ability to watch movies together with a friend over FaceTime.
With a faster A15 Bionic processor under the hood and an updated Siri Remote that now comes with USB-C charging, the latest model also has HDR10+—the most vivid color possible—with flexible HDR and TV calibration features.
Ting Internet can offer you an Apple TV to buy for $129 or, if you prefer to buy it upfront or like the peace of mind of renting a device, you can also rent one for $9/mo.
If you're already using Alexa: Amazon Fire TV Stick 4K
If you've already been using Alexa to read you the news or play your music, adding an Amazon Fire Stick to your home means you can control your TV with Alexa—and control Alexa with your TV remote. And the Amazon Fire TV Stick Max has some upgrades over the older 4K Fire Stick, including support for Wi-Fi 6 and a picture-in-picture feature for pulling up your security camera feed while you watch TV. The Max option has 2 gigabytes of memory (over the 4K's 1.5) and 8 gigabytes of storage.
Since the Fire Stick leans toward Amazon Prime content, that's what you'll see on the homepage. But you do have the option of other streaming services with a section for recently used apps right at the top. If you're interested in the Amazon Fire TV Stick 4K, Ting Internet can deliver one for $49.99 right to your doorstep. However, if Amazon Prime isn't one of your most-used streaming services, you may want to look at other options for a streaming device.
If you want more options: Roku Streaming and Google Chromecast
Roku Streaming Stick 4K
Offering Dolby Vision HDR, the Roku Streaming Stick 4K features a simple interface with a large app selection and an impressive search function—all for $40. The narrow design of the stick plugs directly into an HDMI slot in your TV. Roku's voice feature is limited if you compare it to Fire TV, Apple TV and Google TV devices since you can't control smart home devices with it, and some entertainment-centric functions are limited.
Roku's lineup of streaming devices currently consists of the Express, Express 4K Plus, Streaming Stick 4K, Streaming Stick 4K Plus, Ultra, Streambar, and Streambar Pro. Overwhelmed with which one to choose? While the Streaming Stick 4K is a great device, the Express 4K Plus is slightly cheaper at $30 and has nearly all the same features with the biggest difference being Dolby Vision.
Chromecast with Google TV 4K
This device features Dolby Vision compatibility, but its biggest strength is the Google Assistant voice search, which works really well for finding stuff to watch. We also like its integration with other Google services such as Google Photos and YouTube TV. The new Chromecast, priced at $50, is a good choice for those living in a Google ecosystem.
Experience uninterrupted streaming with Ting Internet
With no data caps and light-speed internet, you can stream all your favorite shows, sports and music all over the house with no downtime or buffering. Paired with unparalleled customer service, Ting Internet is the perfect match for all your streaming needs.
When you sign up for Ting Internet, you'll have the option to buy or rent streaming TV hardware, including the new Apple TV 4K and the Amazon Fire TV Stick 4K. Check your address to see if Ting is available in your area, and get fast, reliable internet today!