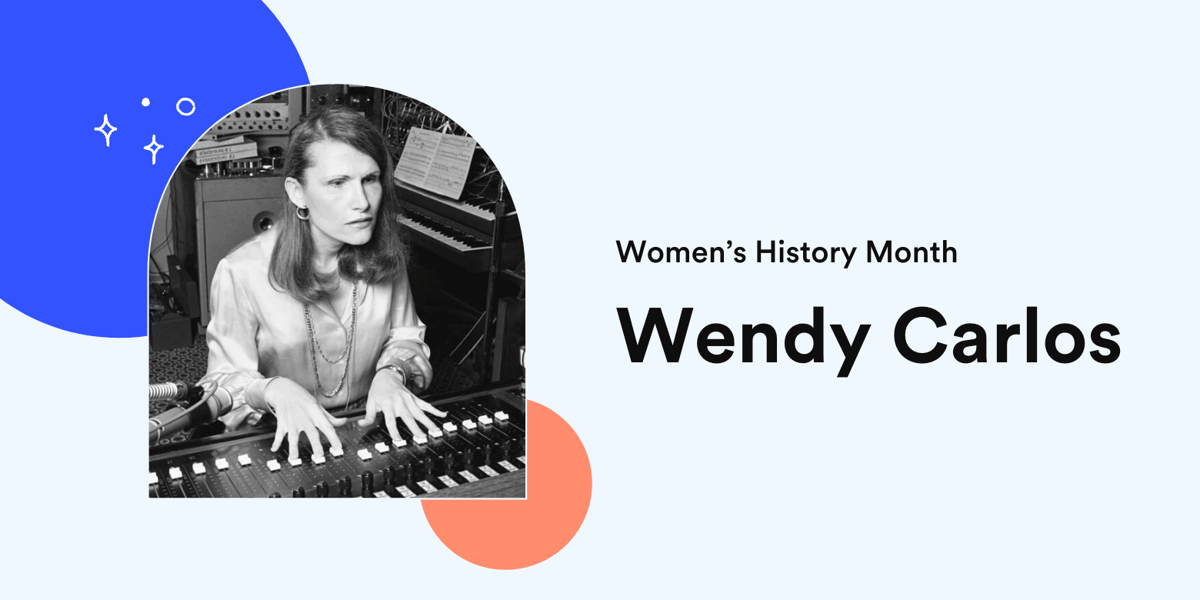 Wendy Carlos: The arguable founder of electronic music
A Women's History Month post celebrating Wendy Carlos.
---
Throughout Women's History Month in March, women at Tucows will be reflecting on women who made a notable contribution to the Internet and technology as we know it today or inspired them personally.
---
First up is Wendy Carlos. I first became aware of Wendy Carlos while flipping through my parents' record collection as a kid. Wedged between Captain Beefheart and Dio was Carlos' beautifully weird and otherworldly album "Switched-On Bach" as well as the soundtrack to A Clockwork Orange. The music sounded both futuristic and timeless—early synthesizer fuzziness gives warm new life to music by Bach and Beethoven. Imagine the mind that created these sounds!
The arguable founder of electronic music was born in 1939 in Rhode Island to a hard-working blue-collar family. Though music was praised in the Carlos home, they couldn't afford a piano of their own. Carlos' father drew a keyboard on paper for her to practice between her lessons. At 14, she built a hi-fi system for her family by soldering the wires together herself and won a science contest at school for building an operational computer. She discovered the early electronic music of Pierre Henry and Bebe Barron and fell completely in love.
Studying physics and music at Brown and Columbia, Carlos began to meet other people interested in electronic music. She helped to develop the Moog synthesizer along with Robert Moog, offering improvements to the engineering. Never totally in the spotlight nor in total obscurity, Carlos eked out a place in the culture for herself. But her experience as a transgender woman undoubtedly kept her from wider audiences.
Carlos is credited for making music by machines a part of the mainstream. Her work on movie soundtracks and scores in the 1970s and 1980s also included Tron and The Shining. She collaborated with Weird Al Yankovic on a children's score to Peter and the Wolf in the later 1980s.
Hearing Wendy Carlos talk about electronic music is also a treat, though rare to find. She's able to take complex, abstract concepts and make them easy to understand.
Carlos also became a pioneer in publicizing her gender transition. She credits hearing others talk about their experiences in helping her realize she could live openly as a woman. Carlos was also the first person transgender person I remember learning about, and I still think about her often. Her actions have been far reaching, she's still doing very cool things and she has lived a beautifully interesting life pursuing her craft. Check out her website—it's chock-full of interesting tidbits and written in her own voice, and has a delightful web 1.0 aesthetic: https://www.wendycarlos.com/
Thank you, Wendy.