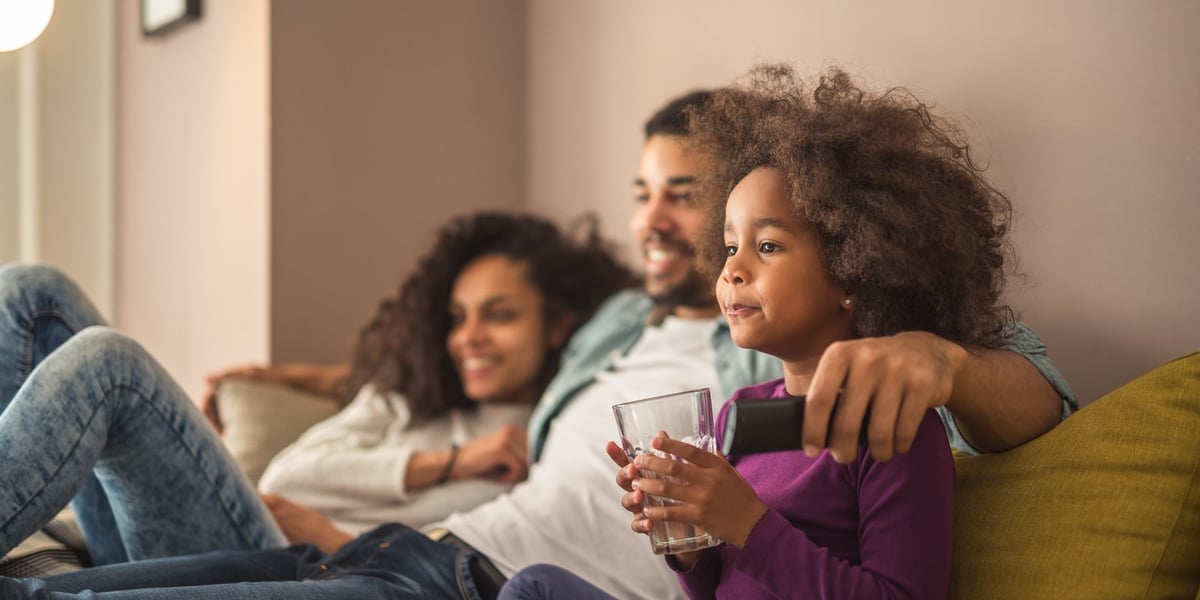 Streaming
How to cut the cord with kids
Are you a parent who's ready to cut the cord? We've put together a list of cord-cutting services that are well known for offering kid-friendly content.
---
If you've already cut the cord or have considered doing so, you probably already know that it opens up a world of content that you cannot find on traditional cable TV. This can be a mixed bag for some, because cord cutters have kids too, and there is a considerable amount of content you may not want your kids watching. The good news is there are some great streaming services that are perfect for kids.
We've put together a list of cord-cutting services that are well known for offering first-rate kid-friendly content. This list may help you find some new options for your kids to enjoy that you didn't know about before.
PBS Kids
PBS KIDS is a way for families to access PBS KIDS content wherever they go. Not only will you have on-demand videos to some of the most popular kids shows on PBS, but you will also have live access to PBS Kids Live. The most viewed shows include Daniel Tigers Neighborhood, Splash and Bubbles, The Cat in the Hat, Peg + Cat, Sesame Street and Wild Kratts.
Plus, you will find access to free kid-friendly games and art projects from PBS, the kind of fun activities parents and kids may enjoy doing together this summer.
YouTube Kids
YouTube Kids is Google's kid-friendly version of YouTube, and it's one of our most recommended educational favorites if you're looking to cut the cord with kids. With YouTube Kids, you will find curated content that is filtered for kids by Google and by millions of viewers. YouTube Kids offers a huge catalog of videos that are safe for kids.
If you would like to filter YouTube Kids further, Google has added Collections by trusted partners and YouTube Kids. It's comprised of trusted channels on a variety of subjects from arts & crafts, sports, learning and so much more. This makes it easy for parents to select only the channel collections and topics they want their kids to access. Just go into Profile Settings, and select from available collections such as Sesame Workshop and PBS KIDS. Collections by trusted partners and YouTube Kids will continue to add more partners over time.
Parents know, better than anyone else, what they want their children to watch. For those parents who want even more control over the videos and channels in the YouTube Kids app, Google will roll out a feature later this year that will allow parents to handpick every video and channel available to their child in the app.
This makes YouTube Kids a must-have service if you're planning to cut the cord as a family.
hoopla
hoopla digital teams up with local libraries to offer free streaming for members of more than 1,600 public library systems across North America. Public libraries are a great resource for cord cutters—not only for free DVD rentals but also for streaming. The best part is that they now have apps on devices like Roku, Fire TV, and Apple TV.
hoopla has been busy adding new content. Recently, it struck a deal with Viacom to add hundreds of popular TV shows from networks such as Nickelodeon, Nick Jr., Comedy Central, MTV, Spike, VH1, TV Land and CMT. hoopla also recently came to an agreement with Paramount to bring a large number of Paramount movies to the hoopla streaming service.
Boomerang
Boomerang, the cable TV channel that airs classic cartoon shows, recently launched a video-on-demand subscription service. Now, you will be able to access a vast library of classic cartoons from Turner and Warner Bros. with shows including Cartoon Network, Hanna-Barbera and MGM libraries featuring Looney Tunes, Scooby-Doo, Tom & Jerry, The Jetsons and The Flintstones along with thousands of others in the MGM library.
Boomerang has gradually been expanding their lineup of kid-friendly shows and movies. If you have not checked out Boomerang recently, it may be time to give it a second look at Boomerang's expanded catalog.