Business
Ting Internet Customer, Open Professional Group
We've enjoyed getting to know one of our neighbors and customers, Andrew Dean, founder and senior consultant of Open Professional Group. They develop busin
---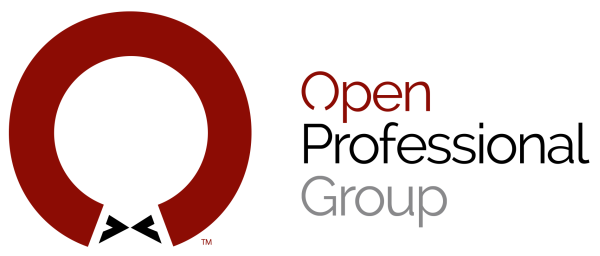 We've enjoyed getting to know one of our neighbors and customers, Andrew Dean, founder and senior consultant of Open Professional Group. They develop business solutions, from websites to mobile apps. Skill otherwise known as "magic" among those who don't know much about coding. Though they've only been with Ting a few months, they've come to depend a great deal on our gigabit fiber Internet in order to make that magic happen for their clients every day. Andrew has lived here in Westminster most of his life, born only a few miles from where he makes his home today. He began OPG in 2005 and describes the growing business as a quiet but mighty firm. Creating problem-solving software to help their clients reach their own business objectives is what they do best. He told us that the reasons they ultimately decided to go with Ting were simple. As an Internet-based company, they value connection speed and reliability above all else. Price to performance, Ting gigabit Internet couldn't be beat by anyone else in Westminster.
Reliability
A reliable connection is vital to OPG's business since they use the Internet for literally everything they do. Every remote system or server a member of their team accesses, every VOIP phone call made, every email sent and received, even facility monitoring is done across Ting's crazy fast fiber Internet. "Simply, we live on Ting all day, every day. And since installation day in December, we have yet to have a single moment of downtime or any other issue," he said.
Affordable bandwidth
"I started in the web and internet space in 1996 with my first company at the wide eyed age of 19 and haven't looked back," Andrew reminisced. "It's crazy really, to think back to the Internet in those days. We could only dream of having the connection and bandwidth today that we get from Ting. "The possibility of gigabit Internet, especially for the price Ting offers, wasn't even considered. But, we sure are glad that Ting is doing what it's doing. Almost 20 years later and a lot of technology advancement since those early days, we are so glad to have the opportunity to enjoy the exceptional service that Ting provides, at an amazing price!"
Good feels all around
Praise and accolades pour in from their clients who trust OPG to develop, deliver and manage solutions for them year after year, and he considers these to be the best awards his firm could ever receive. "It's a responsibility we take seriously, and our ability to stay connected with Ting only further enhances our ability to serve our amazing client base." If you're looking for a team of expert problem-solvers to code a bit of magic for your business, speak to Andrew. He's justifiably proud of the work they do to make their clients' lives easier and more profitable. And I think I speak for all of us at Ting when I say likewise, we're proud to provide a service that does the same for Open Professional Group.