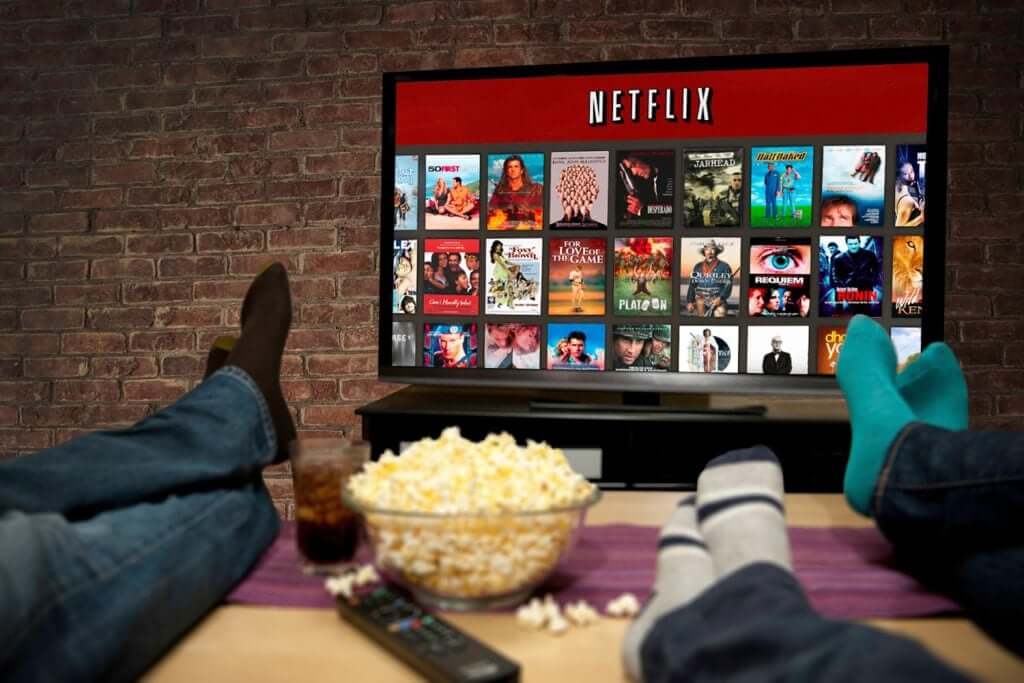 Streaming
Streaming TV 101: A Comprehensive Guide for Beginners
With so many different streaming options, choosing what works best for your family can be overwhelming. Here's all you need to know about streaming TV.
---
What is streaming TV?
In simple terms, streaming TV is the ability to watch TV over the internet without the big dusty cable box, without the limitations, and without the nasty long-term contracts. Streaming TV is everything cable companies offer and more—just without the cable company.
Why is streaming TV better than cable?
First, you get all the channels you love from cable TV and the ability to record your favorite shows and events, so you start out on equal footing. More so, you can also use the same device to access all kinds of great content from the likes of Netflix, Amazon Prime, AppleTV+ and more. Best of all, there are no contracts, and you don't have to call your cable company to cancel or change your services.
What can I watch on streaming TV?
It probably sounds a little silly to say "everything" but… everything! Services like YouTube TV and Sling TV have live TV channels, a program guide, and records via DVR, just like the cable you're used to. There are also apps like Netflix, Amazon Prime, and AppleTV+ that have extensive video-on-demand (VOD) catalogs for you to watch whenever you want.
How do I get streaming TV?
The short version is that you need a TV that can run apps, so you can then sign up for the ones that have channels or shows you want to watch. Most new TVs on the market in the last few years are smart TVs, which means they can run apps.
If your TV is just a regular TV, you'll need a streaming device to make it "smart." These smart devices replace your dusty old cable box and make your TV into a smart TV. Some streaming devices, like the Apple TV 4K, give you better picture quality and experience than some smart TVs, so it can be a worthwhile upgrade. More on streaming devices here.
Once you're able to run apps on your TV, you can then pick which service or services you want to use. Some of these apps, like Netflix or Amazon Prime, are entirely video-on-demand (VOD) content, whereas others are similar to a more traditional cable experience. For example, if you open the YouTube TV app, your TV will now look and behave just like the cable service you were used to. It has all your local TV channels, a familiar program guide and even a DVR. There are a lot more streaming services to choose from–you can try out different ones and if you don't like the channel lineup, simply cancel your subscription. There are no contracts and no obstacles to canceling.
How do I get the most value out of streaming TV?
Once you make the switch to streaming TV, you're no longer limited to just the channels or content your cable company provides. You can now use the same streaming device to access video-on-demand (VOD) services like Netflix, Disney+, Amazon Prime, Apple TV+, HBO Max and more. Nearly all of them come with some kind of free trial, so you can see if they have things you're interested in, and if not, you can cancel at any time.
What else do I need in order to stream TV?
After your upgrade to streaming TV, you'll need a reliable internet connection to ensure buffer-free, seamless streaming. It's hard to do better than Ting Internet. Our 1,000 Mbps connection ensures you'll have more than enough bandwidth to stream HD television on every device in the house simultaneously. Since we use a fiber-to-the-home connection, you'll enjoy consistent high speeds unaffected by weather or neighborhood traffic. We believe in fair, simple pricing, and we'll never lock you into a contract. We also offer a couple of hardware options, including the new Apple TV 4K and the Amazon Fire Stick 4K.
A few years ago, "cord-cutter" referred to a fringe group of people willing to make sacrifices to get away from exorbitant cable bills. Now, switching over to streaming is recognized as a path to better TV, while still paying less than cable. We get that it's sometimes hard to separate fact from marketing fiction, so here are three reasons you should cancel cable and upgrade to streaming.
Cable is
really
expensive
Cable companies try to claim that their costs for comparable TV packages are similar to that of live TV streaming services. So to make it fair, we looked at cable pricing estimates on both ends of the spectrum. CableTV.com estimated that the average cable bill is around $87 per month. In the same article, however, they pointed out that this number, calculated by averaging hundreds of TV plans and bundles, is based on introductory pricing and doesn't include "hidden fees" (their words). Meanwhile, an analysis of 787 cable bills by Consumer Reports put the average base package at $156.71. After tacking on those infamous surprise fees, the average total jumped to an outrageous $217.42
For around $70-$75, streaming services like YouTube TV and Hulu + Live TV offer around 80 premium channels, including coveted sports and news channels that usually require package add-ons with cable. While those cable plans may advertise a higher channel count, remember that many of them are HD duplicates, music channels and oddities like "The Fireplace Channel" (which, to be fair, we love during winter). And when it comes to streaming services, there's not a hidden ree in sight.
Streaming services are a no-brainer for light TV watchers. Something like Sling TV offers a respectable 30+ live streaming channels for just $40. And if all you need is some on-demand viewing to pass the time, services like Netflix, Apple TV+ and Amazon Prime can be had for less than $10 a month each. We could all use more cash in our pockets—as it turns out, deciding to cancel cable and switch to streaming services is a good way to start.
Streaming is much more flexible than cable
One of our favorite things about streaming TV is something those services share with Ting Internet: no contracts. There's simply no reason to be tied to a service for an extended period of time or penalized financially if your needs evolve and you want to make a change. With streaming TV, you can switch services or cancel altogether at any time without worrying about cancellation fees (yep, deciding to cancel cable actually costs you more).
Ever tried to go to your cable company and ask them: "Say, I only really watch Showtime…Can you just charge me for that one channel?" Not gonna happen. However, that's literally an option with streaming. Granted, they include more programming to sweeten the deal, but you can order HBO Max, Showtime and other marquee names as standalone services if that's all you need. Mix and match a couple with your favorite on-demand service for an impressive amount of programming on a budget, or get one of the top live TV plus on-demand streaming services for all the viewing you'll ever need.
Streaming services often have either free trials or great promotions (that, unlike cable, you can cancel anytime). If you keep an eye out for those, you can try out a bunch of services and see which fit your needs best either for free or for very little money.
Cable isn't as convenient or reliable as streaming
With streaming TV, you have the guarantee of being able to watch wherever and whenever you want on any device. Phone, tablet, or smart TV—you're all set. And if you do want to keep it classic and watch in the den on the vintage big screen, a streaming device like Apple TV or Roku has you covered.
With many cable providers, wherever your set-top box is located is the only place you can watch. Want to use the same cable subscription on the bedroom TV? You guessed it—that's an extra charge. And sure, some larger cable companies do have apps which allow you to watch on your mobile devices. But in addition to being an inferior streaming experience, you've likely bundled your cable with slower and less reliable cable internet to lower the sting of that massive bill. Which means the more people streaming (or if there's poor weather), you can expect slow downs and even drop outs.
Every day, more and more people are making the decision to "cut the cord"—that is, get rid of cable TV and switch to streaming. With an incredible selection of quality content available on demand, it's just a better proposition for most watchers. At the same time, part of what's fuelling the surge in cord-cutters is the increased availability of live TV, including sports and news, from streaming services. But the main driver remains the same: getting away from those bloated cable costs. Here's the thing though—the cost of cable isn't only in the hefty bills. Here are the obvious and hidden costs of cable TV.
The big bill
Even before streaming services (also known as "Over the Top" or OTT services) had caught up to cable in terms of live TV options, viewers began cutting the cord due to the cost of cable TV. While cable companies have been forced to drop their prices to compete, the average cost of a cable TV plan still sits at close to $90 per month. In comparison, purely on-demand services like Netflix and Disney+ will cost you less than $10 apiece. While its channel count is less than that of the average cable plan, Sling TV offers many of the most popular cable stations with a base price of just $40. Services like YouTube TV and Hulu + Live TV offer massive lists of premium cable channels, live news and sports and local TV—and their base plans are still lower than the average cable cost.
Power consumption
In the early 2010s, we discovered that cable DVR boxes consumed an outrageous amount of energy. This other side of cable costs wasn't negligible; power usage of some DVR boxes was found to be as much as 35 watts per hour while idle—meaning they were even more power hungry when in use. After justified backlash from the public, these figures have gone down some. Still, it's common for DVR boxes to consume more than 20W per hour in standby mode, while non-DVR models can use around 15W or so.
Of course, if you watch your streaming content on a smart TV, computer or mobile device, there is no additional power consumption from a box at all. (No, you're not missing out on DVR capabilities—streaming services offer DVR options in the cloud.) Even if you do need an OTT box or something like an Amazon Fire Stick, their power usage tends to max out at around 5W per hour while in use and goes as low as a fraction of a watt per hour while idle. Saving on our energy bills and helping save the environment by cord cutting? Yes, please!
Those sneaky cable fees
Switching to streaming TV will result in you saving money on your entertainment costs and your utility bills, but that's not all. You'll also be saving by not paying an assortment of fees to your cable provider. Most cable companies charge around $10 a month for each DVR or set-top box rental. Then depending on the cable company, you can be confronted with a host of extra fees. These include charges for premium channels, taxes and regulatory fees, and even HD technology fees (yes, seriously). While most cable providers now offer no-contract plans, they may have tempted you into one with an attractive-looking promotional offer (don't forget the extra cost there when the plan reverts to its regular rate). In that situation, you'll also have to deal with cancellation and early termination fees. At the end of the day, it's the sneaky extra charges that may end up being the biggest cable costs.
There's no getting around it—quitting cable TV and upgrading to streaming TV puts increased demands on your home internet connection. This, of course, begs the question: If I rely on internet television, how fast should my internet be to ensure smooth streaming?
How internet bandwidths measure up
As an internet company, we have to understand measurements like megabits per second and gigabits per second as well as what's required for different online activities. Luckily, there's no need for you to have more than a very basic understanding in order to make sure you have the internet you need. In short, internet and network speeds are measured in megabits per second (Mbps). The bandwidth is the maximum speed your connection can theoretically handle. Let's look at some common internet plan bandwidths.
5 Mbps is pretty old-school and isn't recommended for HD streaming or video chatting. You'll probably experience occasional buffering if that's the only internet use happening, and as soon as someone else in the house gets online—forget it. 30 Mbps will give you a better experience, but again, you'll be affected as more devices utilize your connection. 100 Mbps is where you can generally consider the start of "good-to-great" internet for families. And 1,000 Mbps (or 1 gigabit per second) internet like what Ting offers? Well, now you're squarely in "amazing" territory where all family members (and heck, their friends who've popped over) can comfortably stream to their hearts' content without the worry of a single spinning buffer wheel.
Wait—are we talking about speed or bandwidth?
Both, actually. Don't worry; it can be confusing. Recognizing this, some smarty-pants made up the "highway" metaphor.
Bandwidth is like the posted speed limit on a highway. If everything is clear and traffic is flowing well, you can go up to that speed. (Unlike your uncle Mike, data will only go as fast as the speed limit.) However, if there's a traffic jam or something's wrong with your car, you can only go as fast as these other factors allow you to. How fast you're actually going at any given time is your internet speed.
This is really important to understand because not all internet is created equal when it comes to speed vs. bandwidth. With cable internet, it's very unlikely you'll ever see speeds equal to your plan's maximum bandwidth. The long runs of copper wiring, copper being affected by weather and other variables, and the fact that you share your connection with the neighborhood means that your speeds will likely be considerably lower. Hybrid connections that use both fiber and copper networks also experience speed losses.
So that 5, 30 or 100 Mbps that you expected to serve you and your family perfectly may fall short. With a 1,000 Mbps, fiber-to-the-home (FTTH) connection like the type Ting Internet offers, you know you'll be getting lightning-fast, consistent speeds. It's perfect for HD and ultra-HD internet television no matter how many users are online at the same time!
Measuring your current internet access speed
We have no doubt that right now, you're very curious to find out what your actual internet speed is as opposed to your plan's advertised maximum bandwidth. Luckily, it's surprisingly easy to figure this out using your internet! We provided a handy speed test (you don't need to be a Ting customer to use it) that will let you know how fast your internet really is.
So what internet speed do I need?
You'll have to consider a few things to answer this question, but it's worth it. First, sit down and figure out what you will be using the internet for. Do you have gamers in the house? How many streaming devices do you expect to be using the home internet connection at the same time? To be safe, consider the maximum usage likely to happen at any one time. That might look something like this: two kids streaming Netflix in HD at the same time while your most studious bundle of joy is virtually learning. You may be having one of your many Zoom meetings in your home office while your partner unwinds by gaming in the basement.
Keeping that in mind, take a look at bandwidth by activity guides as well as a bandwidth calculator like this one. This will help you start building a picture of what you need. And here's why that speed vs. bandwidth distinction is so important. When you figure out what you need, research the actual speeds customers experience from different providers and plans. Armed with this information, you'll likely be able to choose the internet plan that's perfect for you (and your family's flawless HD streaming of internet television).
Stream like a pro with Ting Internet
Quite simply, with Ting Internet, you'll always enjoy crystal-clear HD streams with no buffering. Our 1 Gbps fiber connection offers enough bandwidth for all the online activities you and your family could ever partake in. At the same time, you'll be choosing an internet service provider that's community-minded, dedicated to amazing customer service, and committed to fair and simple pricing with no contracts.
With so much streaming content available today, and with so many TV shows and movies spread out across different streaming services, the best way to have it all in one place is by using a streaming device. And if you're a cord-cutter, they're your best bet for watching movies, TV shows and live sports. These add-on streaming devices have more apps, better search, simpler remotes and are updated more regularly than the smart system built in your TV.
So are streaming devices worth buying? Is there one that surpasses all the rest? We look at the top ones being offered in the market today, including Apple TV 4K and Amazon Fire TV, which are both are available to rent or buy directly from Ting Internet. If you already have one or find a great deal however, rest assured there is no obligation to buy from us.
For the TV connoisseur: Apple TV 4K
Starting at $129 ($50 less than its previous version) the Apple TV 4K is your best choice if you own an iPhone, find yourself frequently buying content from Apple's library and are subscribed to AppleTV+. The newest version also has some cool features like connecting to two pairs of AirPods and the ability to watch movies together with a friend over FaceTime.
With a faster A15 Bionic processor under the hood and an updated Siri Remote that now comes with USB-C charging, the latest model also has HDR10+—the most vivid color possible—with flexible HDR and TV calibration features.
Ting Internet can offer you an Apple TV to buy for $129 or, if you prefer to buy it upfront or like the peace of mind of renting a device, you can also rent one for $9/mo.
If you're already using Alexa: Amazon Fire TV Stick 4K
If you've already been using Alexa to read you the news or play your music, adding an Amazon Fire Stick to your home means you can control your TV with Alexa—and control Alexa with your TV remote. And the Amazon Fire TV Stick Max has some upgrades over the older 4K Fire Stick, including support for Wi-Fi 6 and a picture-in-picture feature for pulling up your security camera feed while you watch TV. The Max option has 2 gigabytes of memory (over the 4K's 1.5) and 8 gigabytes of storage.
Since the Fire Stick leans toward Amazon Prime content, that's what you'll see on the homepage. But you do have the option of other streaming services with a section for recently used apps right at the top. If you're interested in the Amazon Fire TV Stick 4K, Ting Internet can deliver one for $49.99 right to your doorstep. However, if Amazon Prime isn't one of your most-used streaming services, you may want to look at other options for a streaming device.
If you want more options: Roku Streaming and Google Chromecast
Roku Streaming Stick 4K
Offering Dolby Vision HDR, the Roku Streaming Stick 4K features a simple interface with a large app selection and an impressive search function—all for $40. The narrow design of the stick plugs directly into an HDMI slot in your TV. Roku's voice feature is limited if you compare it to Fire TV, Apple TV and Google TV devices since you can't control smart home devices with it, and some entertainment-centric functions are limited.
Roku's lineup of streaming devices currently consists of the Express, Express 4K Plus, Streaming Stick 4K, Streaming Stick 4K Plus, Ultra, Streambar, and Streambar Pro. Overwhelmed with which one to choose? While the Streaming Stick 4K is a great device, the Express 4K Plus is slightly cheaper at $30 and has nearly all the same features with the biggest difference being Dolby Vision.
Chromecast with Google TV 4K
This device features Dolby Vision compatibility, but its biggest strength is the Google Assistant voice search, which works really well for finding stuff to watch. We also like its integration with other Google services such as Google Photos and YouTube TV. The new Chromecast, priced at $50, is a good choice for those living in a Google ecosystem.
Experience uninterrupted streaming with Ting Internet
With no data caps and light-speed internet, you can stream all your favorite shows, sports and music all over the house with no downtime or buffering. Paired with unparalleled customer service, Ting Internet is the perfect match for all your streaming needs.
When you sign up for Ting Internet, you'll have the option to buy or rent streaming TV hardware, including the new Apple TV 4K and the Amazon Fire TV Stick 4K.
In the past, getting rid of cable meant losing access to cable news. However, streaming services like Sling TV, YouTube TV and more now give you access to every cable news channel you desire—without the exorbitant cable bill.
In fact, along with big names like Fox News and MSNBC, cord-cutters will enjoy a variety of additional news services they would be unlikely to get via cable. It turns out that cutting the cord is the way to News Nirvana! Here's how you can live your best news life, whether you're willing to pay a monthly fee or looking for something completely free.
Paid options
For $40, this basic plan gives you about 40 channels, including FOX News, CNN, MSNBC, ABC News, and Bloomberg TV. Get the $6 "News Extra" add-on and you'll gain access to Newsmax and BBC World News, business news from FOX Business and CNBC, weather forecasts on Weather Nation, and more.
At $64.99, YouTube TV is one of the more expensive options when it comes to streaming services, but that's because it offers a truly mammoth selection of over 100 channels. That wide selection extends to its news offerings. Not including the reporting from many local networks, you'll be looking at about 15 news channels in most markets, including CNN, Fox News, MSNBC, BBC America, CNBC, Fox Business, TYT Network, ABC News Live and more.
While Hulu allows you to stream shows on demand like Netflix, Hulu + Live TV is an expansive cable replacement along the lines of YouTube TV. At $69.99 with a near-identical list of channels, it's really up to which content collection appeals mo to you.
You'll also be able to get local news stations on some of these services, depending on the package you choose. The best part of these services is that there are no contracts. You can try whichever one best suits your needs, and if you change your mind, you think best suits your needs, and if you change your mind, just cancel that service and try another.
But what if you don't want to pay anything for news?
100% free news options
Got a smart streaming device like a Roku, Fire TV or Apple TV? Well, that's great news for you getting the news! These devices offer apps that often include a mix of live news and on-demand content.
CBS News
/ABC News/BBC News/etc.
Practically all of the big news channels have an app. It's important to understand that you won't get the 24/7, live channel experience from these apps. For example, CNN's app offers a 10-minute TV preview each day alongside on-demand news content and original series. Still, it's pretty great considering you won't be spending a penny.
This streaming service—available via Roku, Amazon and Apple—is great for those hoping to replicate the cable experience. It offers a list of channels, including CBS, NBC and ABC News Live. Thanks to ad support, it's completely free.
The same idea as Xumo, Pluto TV one offers NBC News, Bloomberg and CNN (though the latter is mostly on-demand clips with the occasional live feed).
Sometimes an international event happens, and when it does, U.S. news isn't always the best place to look for coverage. Sky News is one of the leading news sources in the U.K. and does a great job of covering not only U.K. news but world news as well. Unlike most of the U.S. networks, they do offer a 24/7 live stream for free in their apps for Roku and other streaming players.
Viewing local news without cable is even easier once you don't mind going retro. You're going to think we're kidding, but maybe the best free local news hack is an old-school antenna. They've come a long way from being two metal sticks—if you have a high-definition TV, you can even get an HDTV antenna! Check out our guide to antennas to help you get started.
If this isn't an option for you or you can't get the channel you want using an antenna, you can use a service called NewsOn to stream local news stations from many parts of the U.S... Just check out their website to find the station nearest to you.
What about weather news?
Is your biggest fear about cutting the cord losing the Weather Channel? Check out WeatherNation, a free 24/7 news channel. It's available on most major streaming players and even in your browser.
Cut the cord by finding alternatives to cable like YouTube TV
If you're looking for alternatives to cable TV, you're in luck because there are a growing number of live TV streaming services on the rise. Currently, YouTube TV is one of the most popular streaming options for internet television as it offers a great live TV streaming experience overall, with a healthy selection of channels and a great cloud DVR.
Let's look at what you need to know about YouTube TV as an alternative to cable TV and how fast your internet should be to stream high-resolution content.
Cost and channel Support
For $65 per month, you get access to an excellent channel selection, easy-to-use interface and best-in-class cloud DVR. It offers 79 of the top 100 networks (the most of any streaming service) with a count that includes all four local networks—ABC, CBS, Fox and NBC—as well as local PBS stations nationwide. Now, channel lineups can differ slightly depending on where you live (local and regional sports being the ones that will be different), and you can see exactly which channels are available in your area by visiting tv.youtube.com and entering your zip code. YouTube TV is also contract-free, so you have the ability to cancel at any time.
Device support
You can stream YouTube TV on Apple TV, Roku, Android TV, Chromecast and Amazon Fire TV along with various smart TVs, phones, tablets, game consoles and web browsers.
The number of streams
One of the most appealing features of YouTube TV is its ability to have six accounts per subscription. This means everyone in your house can have their own personal DVR and recommendations. The only catch is you may only stream YouTube TV on three devices at the same time.
DVR
One of the best selling points of YouTube TV is its DVR, which breaks up recorded content into organized sections such as recently recorded and most viewed. You get unlimited storage space, but there's a catch: after 9 months, your DVR recordings will be removed (which is still a lot longer than the 30 days you get with most competitors).
60 fps
Another great thing about YouTube TV is they now stream all their channels at 60 fps. Frames per second (fps) tells you how many times the image on your screen is refreshed every second. In simple words, the more frames, the smoother the image. For a scripted show, 30 FPS will look great; however, for something like sports, 60 fps makes the action look significantly smoother on screen. Many services offer 60 fps on some channels, but YouTube TV is the first to offer them on all of their channels.
But to truly appreciate the 60 fps experience, you'll need internet that's lightning-fast and reliable. YouTube TV subscribers will be met with buffering issues when using a slow internet connection, so be sure to find out if your network is fast enough for HD streaming ahead of time.
$20 for 4K Plus add-on
YouTube TV offers an add-on for $20 that includes benefits such as 4K sports and video on demand, an unlimited number of simultaneous streams, and a way to save DVR recordings for offline mobile viewing. If you're someone who relies on offline viewing, the ability to watch prerecorded content could be a bonus for you.
So is the $20 add-on worth it? It depends. There isn't enough 4K supported content available at the moment. But having said that, if you're someone who's a sports fan or would really value 4K video streaming, you could opt for this add-on. And if you're only interested in offline viewing, you can look at downloading content from Netflix, which is $18 per month and offers thousands of hours of 4K content with offline viewing.
The smart TV vs. streaming device debate only gets more heated as time goes on. That's because as both technologies advance, the differences between the two become less obvious. In our minds, the question shouldn't be which is better—instead, you should be asking which one is better for you. With that in mind, let's look at which device is better suited to different types of TV watchers.
The streaming service collector: streaming device
Some of us really like TV. I'm talking about those of us that subscribe to more streaming services than you can count on one hand in order to access the widest range of programming possible. For that flavor of user, the smart TV vs. streaming device debate is usually won by the latter. In a general sense, streaming devices tend to offer more options. Smart TVs are likely to give access to all the big names, but some more niche services that your TV may not have an app for can be found on a Roku stick and its brethren. (Remember that for all paid services, you'll need to get a subscription.)
The quality queen: smart TV
Remember when 720p was considered stunning quality? Now, standard HD resolution seems positively quaint. For the pickier amongst us, full HD (1080p resolution) is the bare minimum. And while only some content is offered in 4K, there's certainly enough to make a 4K-compliant device worth your while. All of Netflix's major series are shot in 4K, HBO Max has a slew of 4K content, and lovers of documentaries and YouTube are unlikely to ever run out of options. Now, there are streaming devices that support 4K video, but unless some other factor takes the TV out of the running, buying one of these more expensive external devices and also a 4K TV (which is almost certainly a smart TV) doesn't really make sense. Also, if quality is important to you, you'll likely be buying a higher-end television, and this will be a feature-rich, user-friendly marvel. The only drawback? You'll become terribly unpopular with your friends' partners since their significant others will always be watching TV or gaming at your place.
The budget-minded viewer: streaming device
This is an easy one. If you don't want to spend too much on your streaming device, an external dongle or box is the way to go. Basic models go for as little as about $20. These basic models will give you everything you need, including tons of streaming services, live TV and a dedicated remote.
The technophobe: smart TV
Now before the streaming device fans cry foul, we're not saying that those external options are particularly complex to set up or operate. In fact, the argument could be made that the user interfaces on streaming devices tend to be a bit easier to navigate (although the gap has gotten much smaller as smart TVs have improved). The fact of the matter, though, is that there is some manner of set-up, or at the very least plugging the device into the appropriate port. For the user whose comfort ceiling is inputting a username and password, a smart TV is the easier choice.
Flexibility/portability: streaming device
This is another easy one. An obvious advantage of streaming devices is being able to move them from TV to TV (be it a smart one or not). This is actually another way external devices can save you money—hold on to that older flat screen in your bedroom and stream to your heart's content using the same streaming device from the den. Once you've got the required displays and they all have HDMI ports, one external streaming device can act as a streaming TV, computer monitor, projector and more!
So the other day, I heard my parents talking about this thing called a "TV guide." Apparently, it was an actual magazine that told you when your favorite shows would be airing and told you about new shows and the like. (I promise this is a real thing that happened, and I'm definitely not old enough to have actually seen these things when I was young, "fellow kids.") Anyway—while that seems like a fun concept, it would be a lot cooler if now there were apps that would do the work for you, with the cord-cutter in mind. Surprise! There totally are. Technically, they're called "video streaming service aggregators," but that's way too many syllables for us. So here are three of our favorite…hm…TV schedule apps.
JustWatch is a cord-cutter's dream. Cutting the cord and moving to streaming of course results in a superior, cheaper TV experience. However, one issue can be keeping track of when and where to find all your shows, especially if you use a few different services. Enter JustWatch.
From its beginnings as a website, this has long been the go-to for cord-cutters. Search the show or movie, and you're immediately shown on which services you can stream it for free, rent or buy it. Well, that easy-peasy process is now available in app form for Android, Apple, many smart TVs and even the Xbox console. This "more-is-more" ethos extends to the list of supported streaming services (there are around 200 of them). As far as we know, you won't find an app that pulls in more places to watch your favorite shows.
JustWatch ticks off all the must-haves. Set up your customized watchlist, keep abreast of new releases across all services and get alerted when new episodes of selected shows are available. But JustWatch has a couple of additional tricks up its sleeve. Not sure what to watch? The "What's Hot" feature lets you know what other people love on all the different services. We particularly like the "Price Drops" feature. If you can't wait for that newer movie to hit an on-demand service for free, the app will let you know when the price of renting or buying it has gone down. A wide variety of filters also helps you sort through the mammoth list of shows.
First of all, let's all agree that this TV schedule app wins the battle of est Name, hands down. As for features and usability, ReelGood is arguably the most comparable to JustWatch. There are more than 150 services on tap, and the app offers all expected features like show tracking (including rent/buy options) and new episode notifications.

Users that prefer ReelGood mostly express a preference for the app's interface. Cable and satellite subscribers will also gravitate to this one, as they provide TV listings for channels on those mediums as well. A popular feature is the ReelGood Score. By aggregating a show or movie's ranking in different categories (e.g., "Holiday Movies" or "Movies on HBO") and its score on sites like IMDb, they give each title a rating out of 100 to help you pick your next watch.
Designed with cord-cutters in mind, WatchAid is pretty slick. A large portion of its user base consists of Apple TV users who wanted an easy way to discover where they could watch their favorite titles—presented in a sleek and user-friendly package.
One of our favorite parts of this app is the recommendation feature. Based on your current viewing choices, WatchAid will suggest other shows you may like. So binge away, dear reader—WatchAid has your back when you hit the dreaded last episode of the season by serving up a similar show to devour next.
Is it all good news? Sadly not. WatchAid is only available for Apple devices. Thankfully, as seen above, there's no shortage of great options for Android users.
Homeowners associations (HOAs) can be real killjoys, can't they? "You can't do this, you can only do this if we say so,"—you know the drill. A common HOA rule you may come across is one banning the installation of antennas on your house or condo. Well, we have good news for those who may have had their local TV access disrupted by such rules: There is an actual rule of law (the OTARD law) that prohibits HOAs from disallowing the installation and use of antennas!
Wait, why would I want an antenna anyway?
Thanks to cable, and later internet streaming, we associate antennas with trying to corral low-definition, fuzzy analog signals. However, antennas today are high-tech digital devices that capture digital signals. And here's the kicker: Most channels are broadcast in HD, and most new antennas support those higher resolutions. So with the right antenna, you can keep watching all those HD broadcast stations you love for free alongside any streaming solutions you may choose. We're sorry we ever doubted you, antennas.
Okay, I'm in. Tell me about this OTARD law!
We'd love to. OTARD stands for Over-the-Air Reception Devices—or as we know them, antennas. The OTARD rule of law took effect in 1996 and has been modified a number of times since then to address different scenarios and technological advances. It prohibits "restrictions that impair the installation, maintenance or use of antennas used to receive video programming and certain antennas used to receive or transmit fixed wireless signals…unreasonably increase the cost of installation, maintenance or use; or preclude reception of an acceptable quality signal."
Huh? Basically, that's fancy-schmancy legalese which basically says no one has the right to tell you not to set up and use your TV antenna or satellite dish and that nobody can try to sneakily make it hard for you to do so either. Presumably, HOAs began to circumvent the law by saying, "Okay, you can install an antenna, but only in this incredibly inconvenient area that makes the antenna expensive to install and unable to receive signals well."
Great! I have a 15-foot satellite dish from 1982 that I've been
dying
to hang off my condo balcony.
Okay, maybe we should have mentioned that there are definitely restrictions to the type of antennas protected by this law. When it comes to satellite dishes, they must be no more than 39.37" in every state except Alaska (because, c'mon, it's Alaska). TV antennas, wireless cable, and certain fixed wireless antennas are also protected. Speaking of condos, your condo board may claim that this law doesn't apply to condominiums. The law clearly states that you have the right to install permitted antennas in areas of exclusive use, such as a balcony or patio, whether you are a renter or an owner.
Are there any exceptions to the rule?
As we learned as kids, there are always exceptions. Thankfully, the exceptions here are all completely reasonable. These include "legitimate safety restrictions or restrictions designed to preserve designated or eligible historic or prehistoric properties." In all cases, the restriction must be "no more burdensome than necessary to accomplish the safety or preservation purpose." Also, if your antenna is on an exclusive-use property such as a balcony or patio, it must be wholly contained on that property. So even if your antenna is permitted, it can't hang off of or protrude past the perimeter of the area in question.
If you're serious enough to organize your show-watching options and get notified when episodes premiere, then you certainly demand no-buffer, high-definition viewing. Thanks to our gigabit fiber connection, every household member can watch in ultra high-definition without having to worry about running out of bandwidth.
Cut the cord with HD antennas, streaming TV and Ting Internet
Now that you know all about streaming, you can look into cutting the cord and obtaining on-demand and premium content with Ting. You can rely on Ting Internet for an amazing viewing experience. Our lightning-fast and ultra reliable fiber connection ensures buffer-free viewing without irritating outages.
Why cord-cutters love Ting Internet
Once you know these tricks, it's clear that the best place for news junkies isn't cable TV, but online streaming to your smart TV, laptop or mobile device. To make the most of all that high-definition news, you'll want a super-fast and reliable internet connection like what you'll get with Ting. Gigabit fiber internet means no buffering or service interruptions, even during the worst weather.
Non-stop streaming with Ting fiber
Now, if you're looking to subscribe to a service like YouTube TV, you'll need an internet service provider that is equally as great and lets you enjoy crystal-clear HD and 4K streams with no buffering. Our gigabit fiber connection makes sure there's enough bandwidth for all devices using YouTube TV, even if they are all streaming at the same time. Plus, you'll be choosing an internet service provider that's community-minded, dedicated to amazing customer service, and committed to fair and simple pricing with no contracts.
Enjoy the best TV experience with Ting Internet
With lightning-fast Ting Internet, every member of your household can stream simultaneously and still enjoy buffer-free HD programming. And since our connections use fiber-optic cable all the way to your modem, you can be sure you'll get the fastest speeds and none of the reliability problems of cable internet.
Cut the cord with Ting Internet
After making the smart choice to cut the cord, you'll need a great internet connection to ensure buffer-free, reliable streaming. It's hard to do better than Ting Internet. Our 1,000 Mbps (1 Gbps) connection ensures you'll have more than enough bandwidth to stream HD television on every device in the house simultaneously. Since we use a fiber-to-the-home connection, you'll enjoy consistent high speeds unaffected by weather or neighborhood traffic. We believe in fair, simple pricing, and we'll never lock you into a contract.

Ready to upgrade? Find out if Ting is available where you live! Ting's lightning-fast fiber internet is currently available in the following towns: